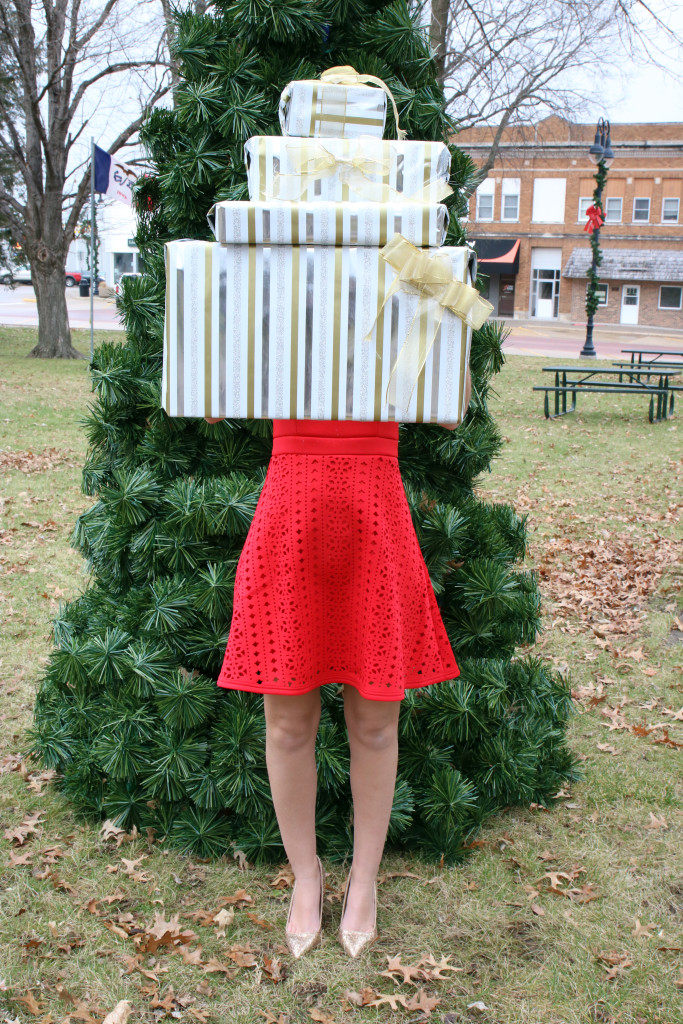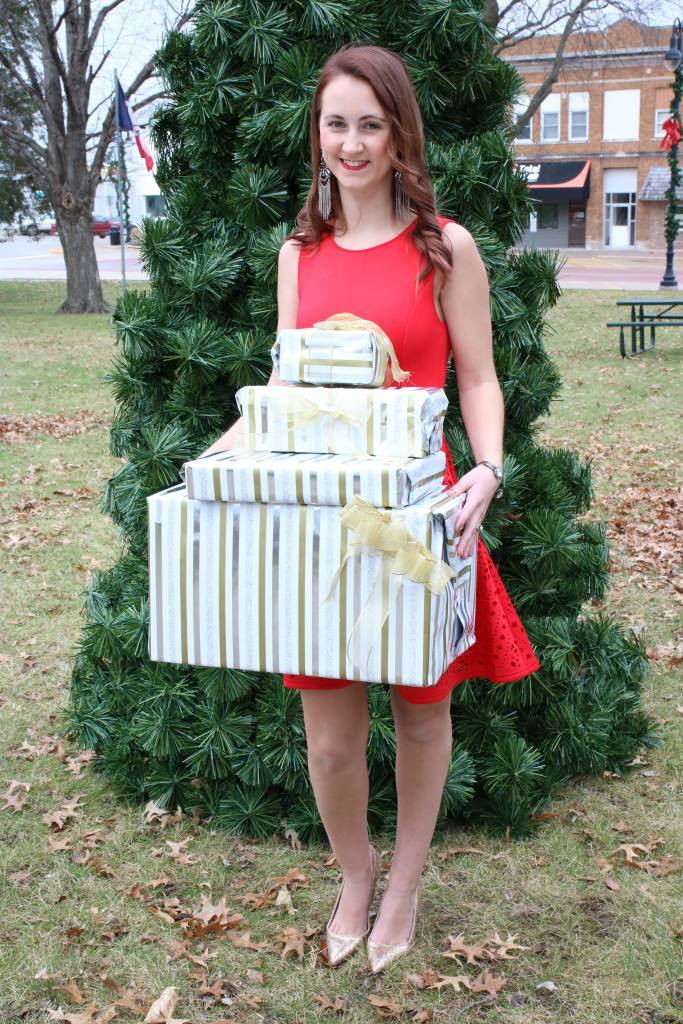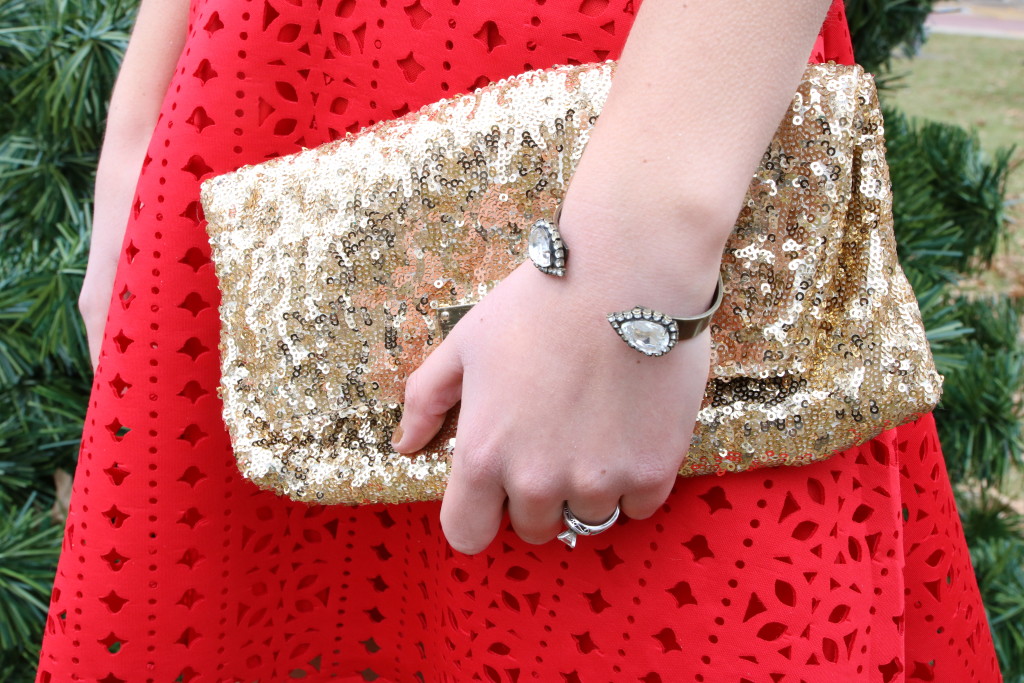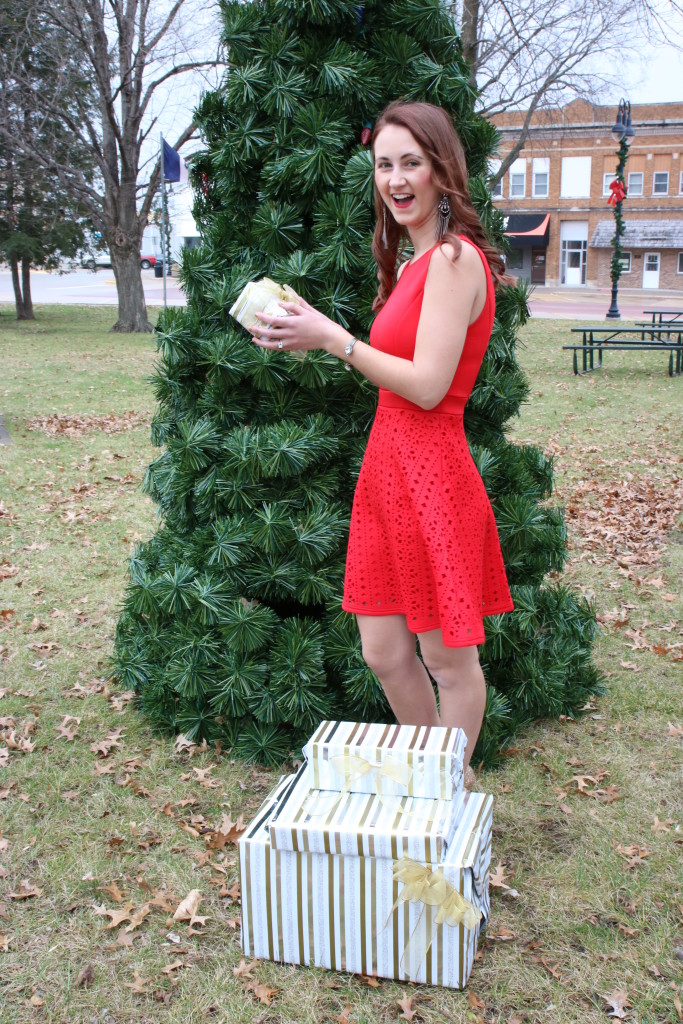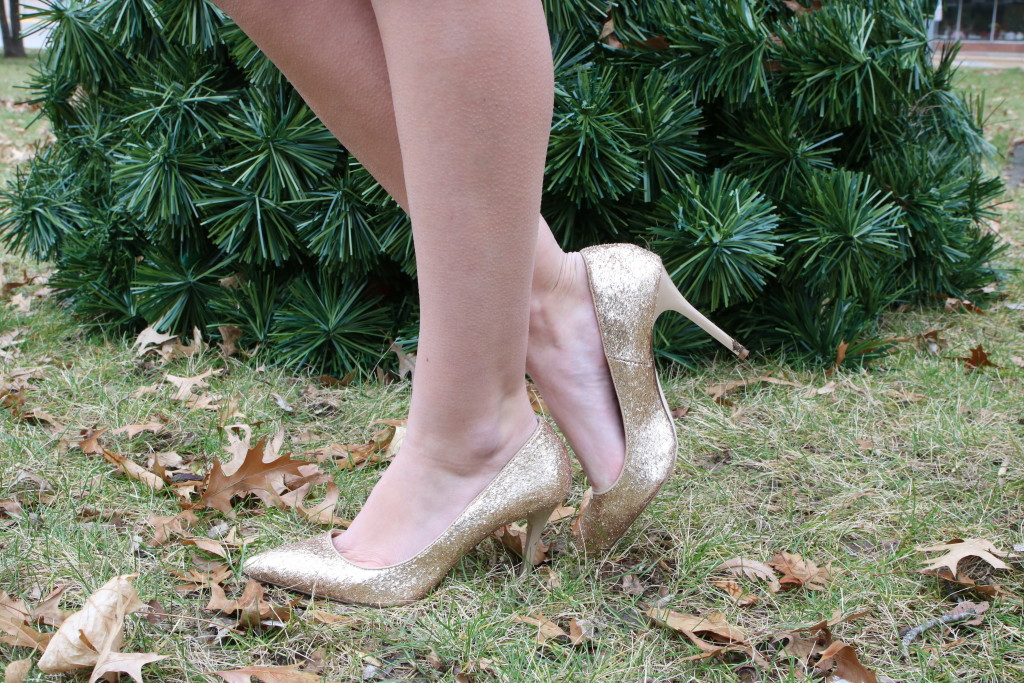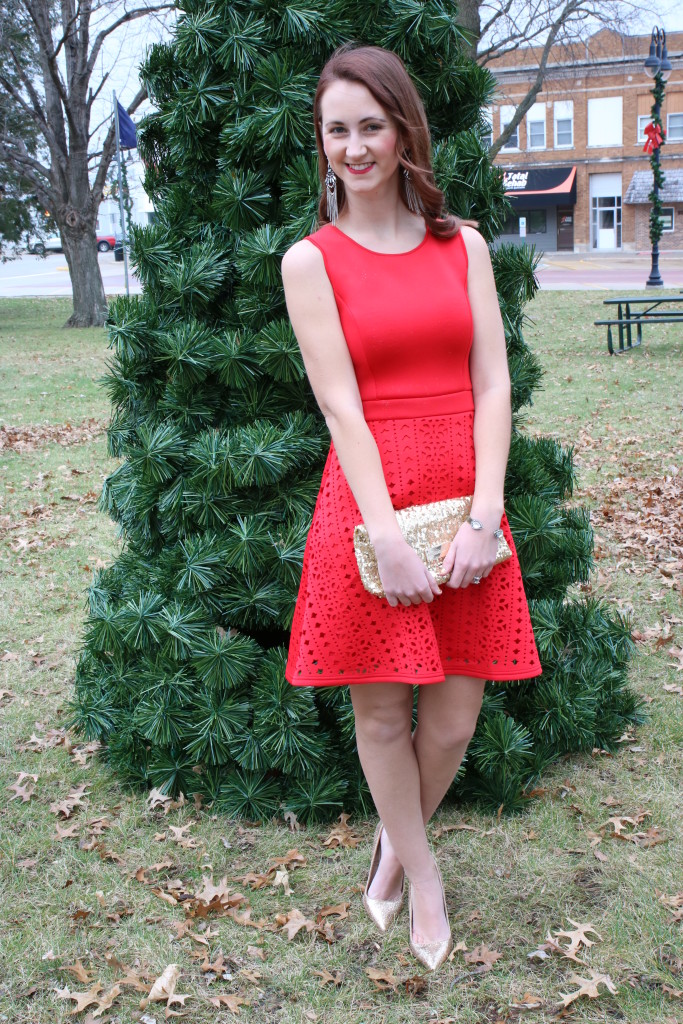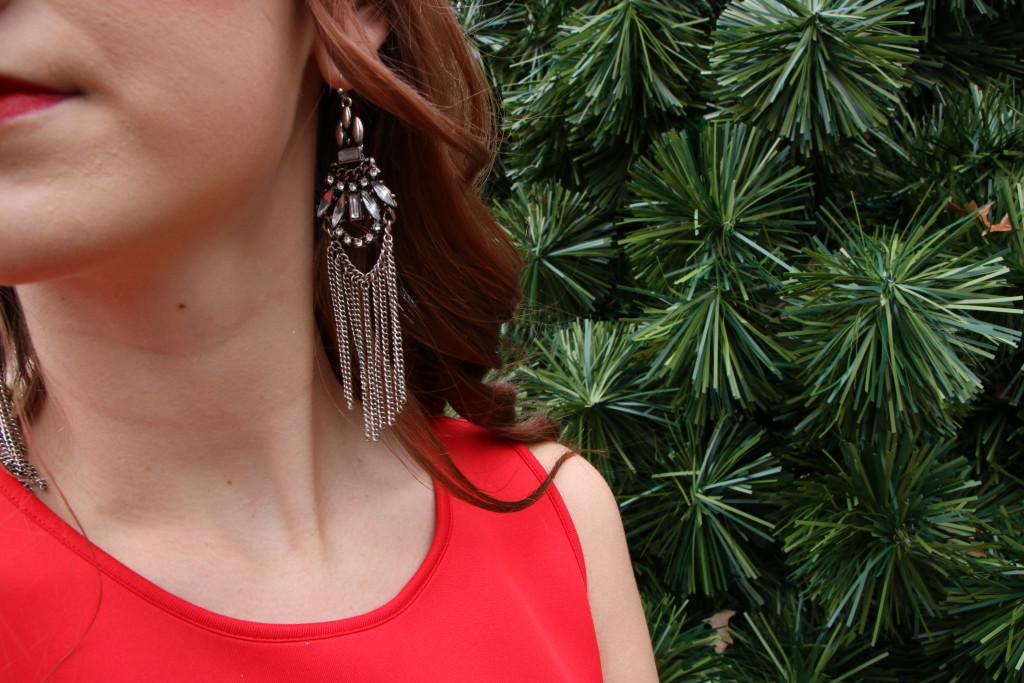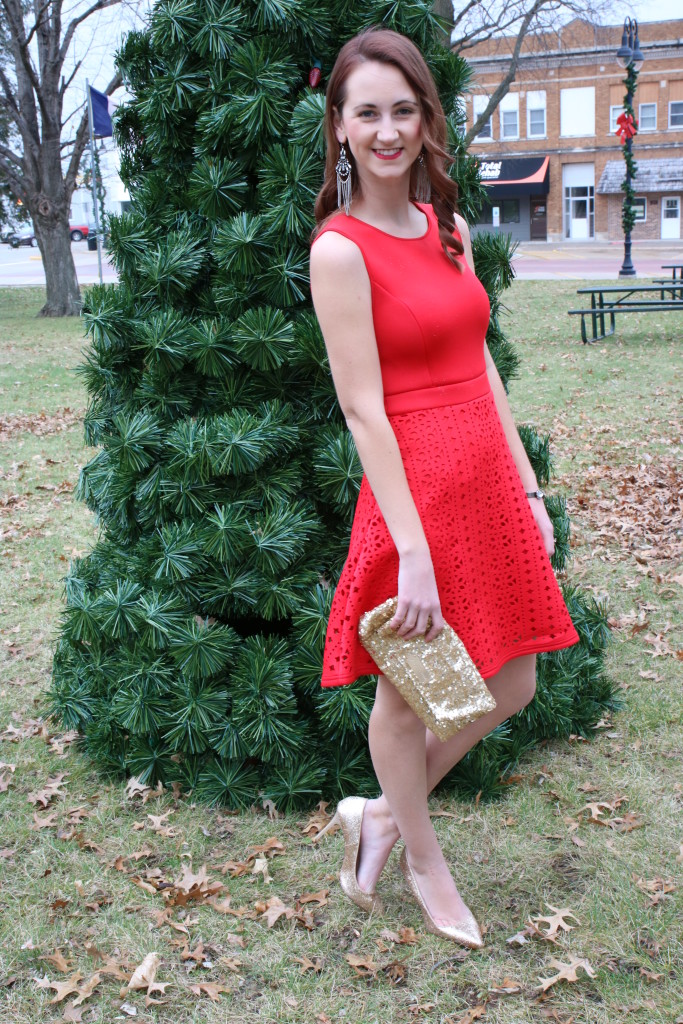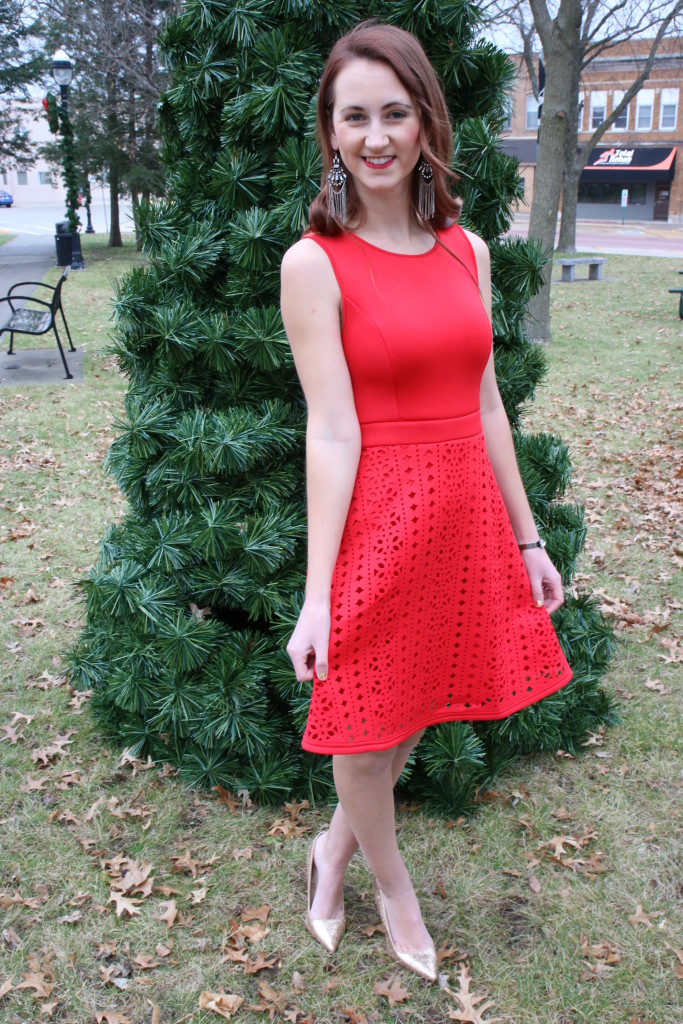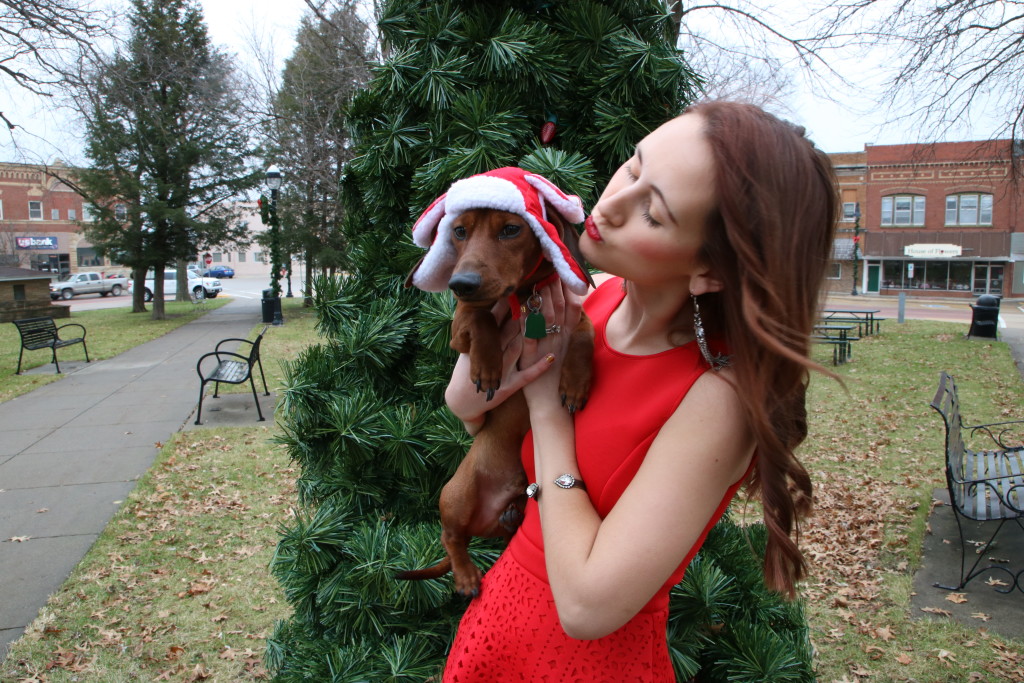 Francescas dress {not online- other options here & here} | Forever 21 heels | Sequin Clutch {old} | Loren Hope cuff | Think Elysian earrings c/o
Batman's hat
Hello friends! Sorry I have been so MIA with doing outfit posts. I have been so busy with work and all the finals I have this week. So ready for Christmas break to be here, so I can sit and relax and enjoy time with friends and family. If you are taking finals this week, good luck to you!
With Christmas being only 18 days away, it's time to start thinking about what to wear for Christmas Eve and all the other events and parties that go along with it, too. I searched high and low for the perfect red dress, and I can across this fabulous red dress at Francesca's a couple weeks ago. This dress makes me feel girly and pretty and I am particularly fond of it's beautiful eyelet detailing on the skirt of the dress. The best part about this dress is that it's under $50, but the sad part is, it wasn't online, so make sure to check your local store for it. This dress is so perfect, that I will be wearing it on Christmas Eve to church.
This dress is so adorable, and I actually plan on wearing it on Christmas Eve to church. I paired this dress with these gold pumps (mine are snug, so make sure you size up one), and this gold clutch and then I added  this  silver cuff and these silver earrings to finish off the look.
P.S. I had Batman join me in the photo shoot, because I couldn't resist how cute he looked in his hat, plus he matched with me. 😉
Thanks so much for reading and have a fabulous Monday! xx