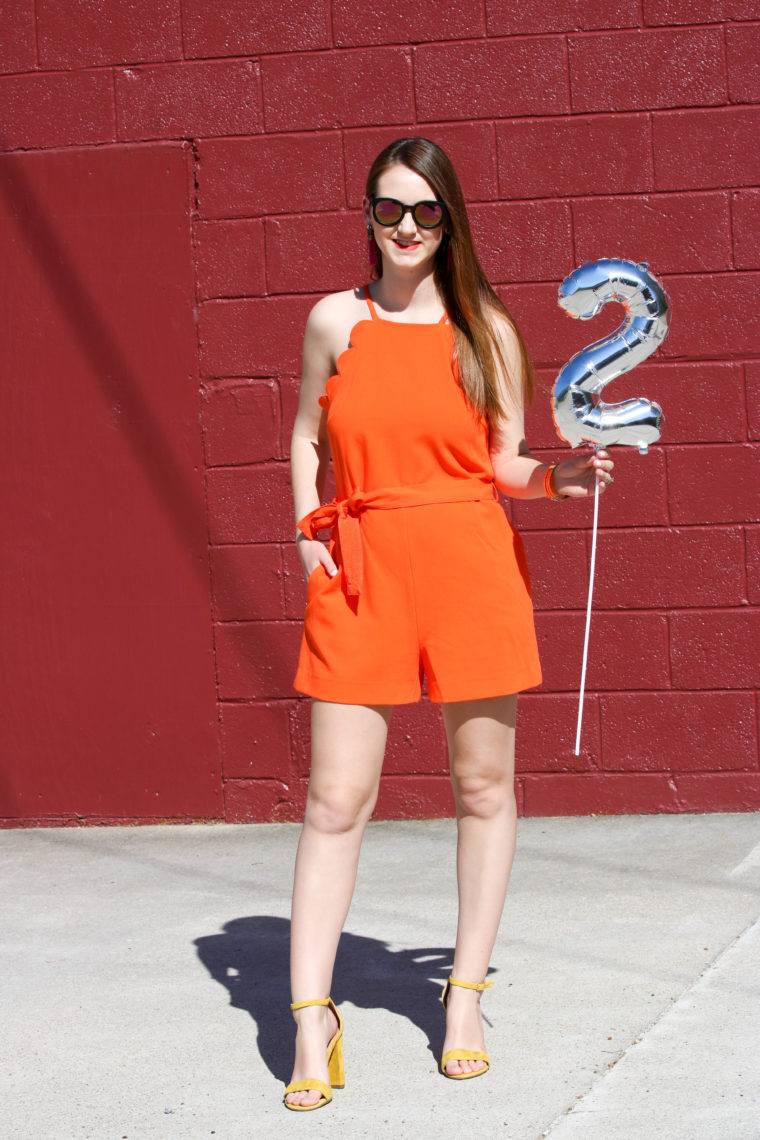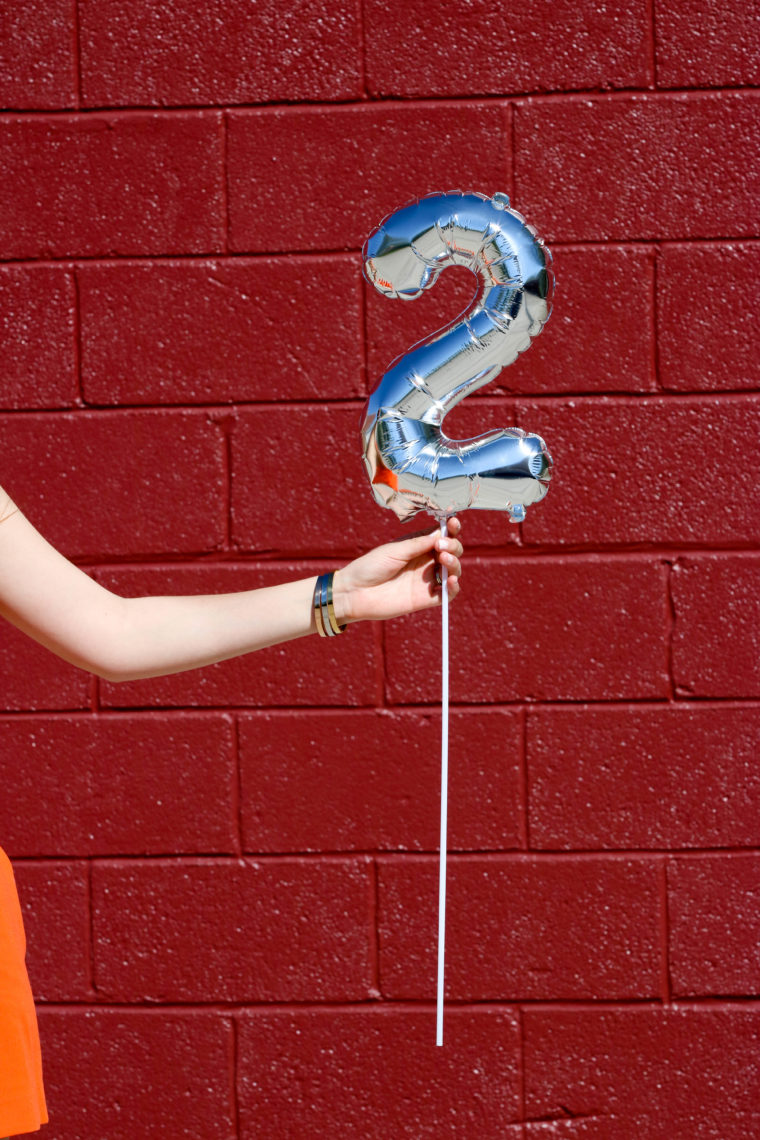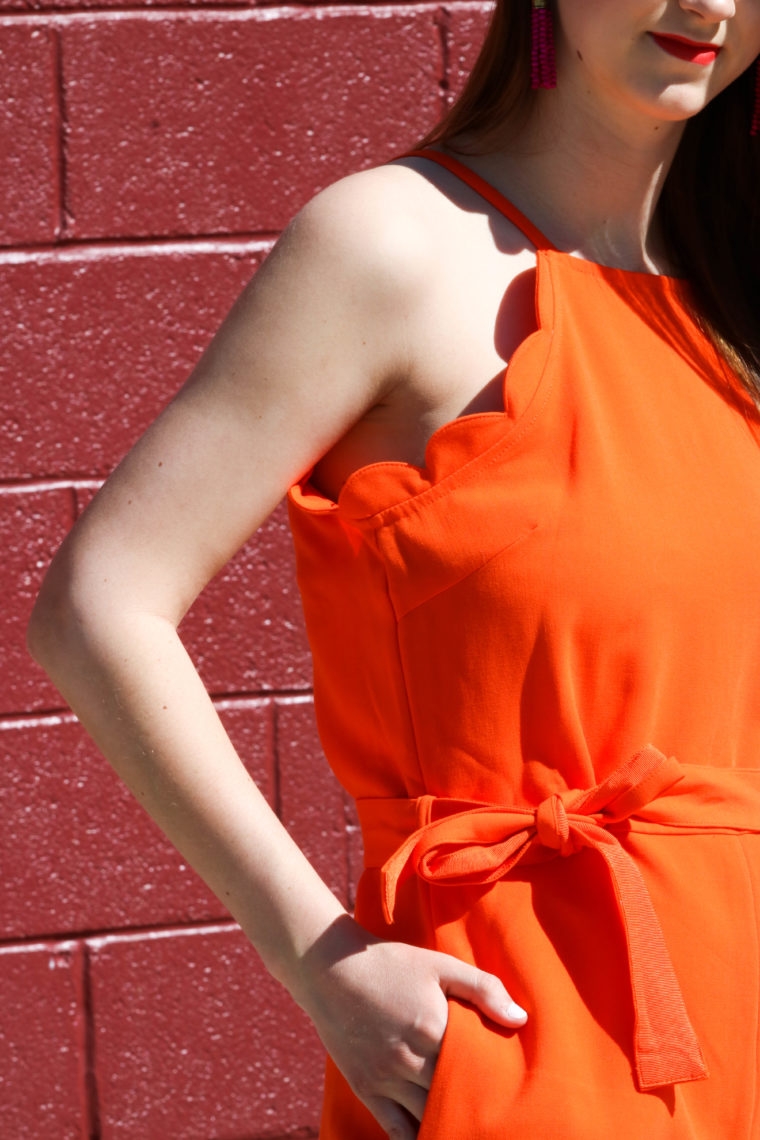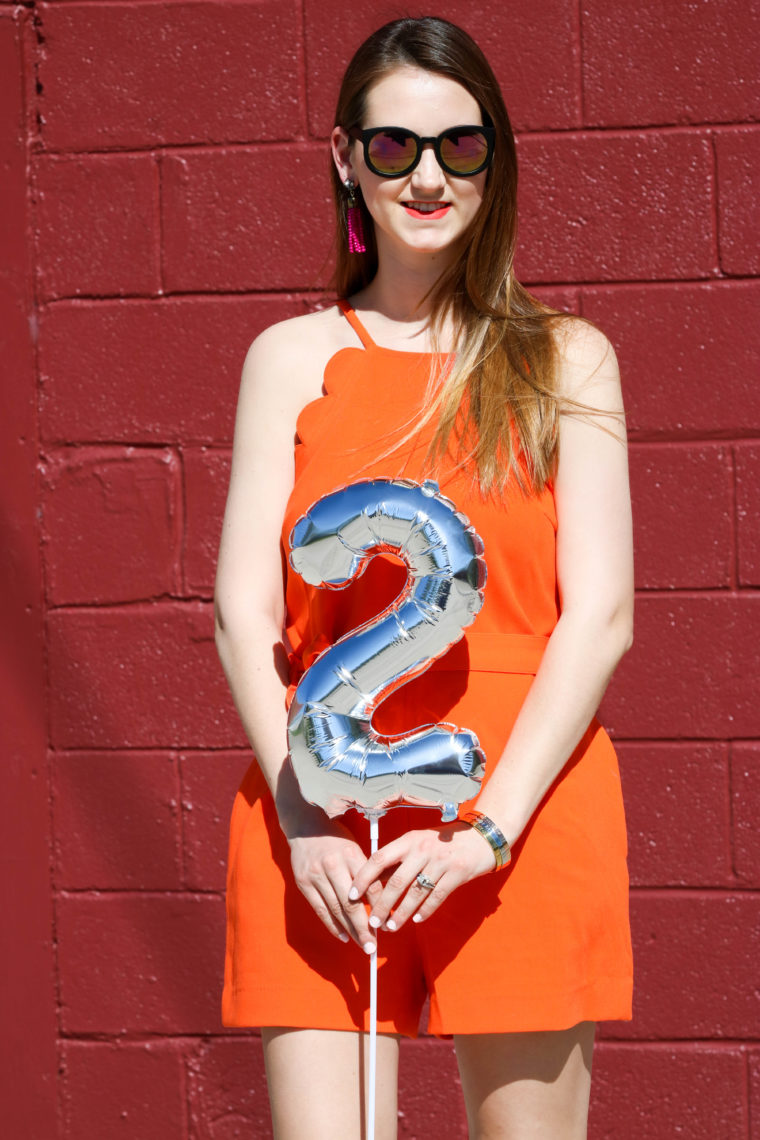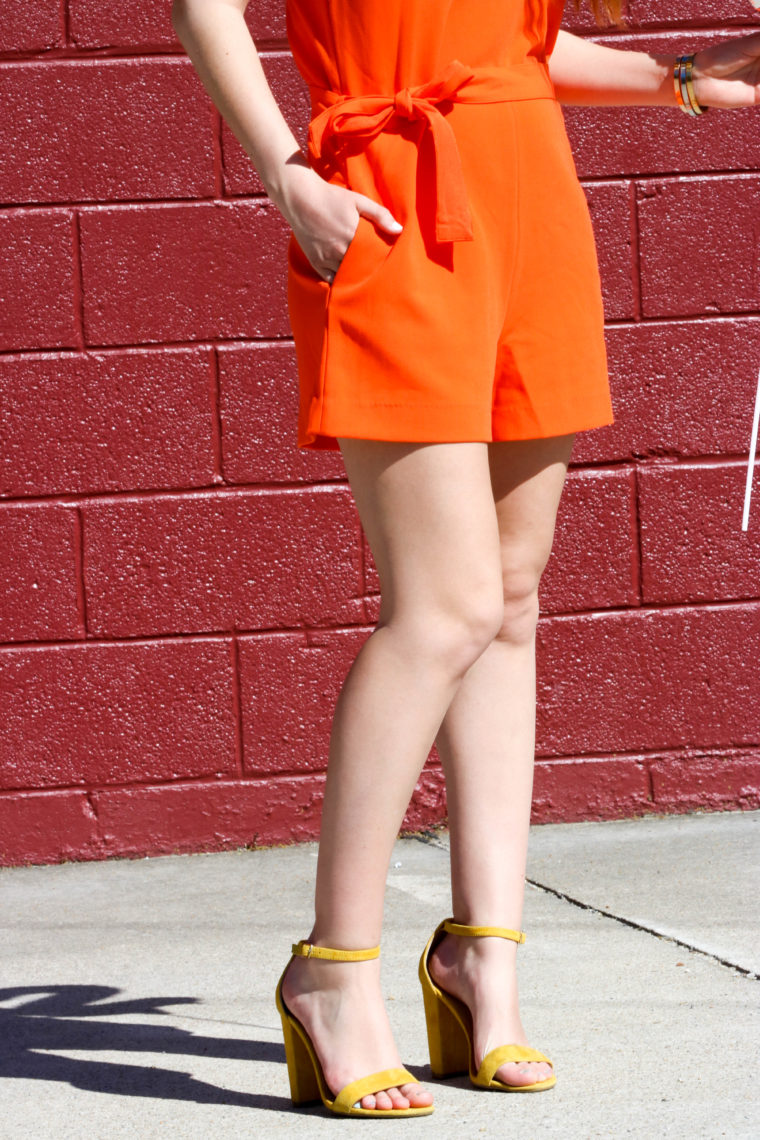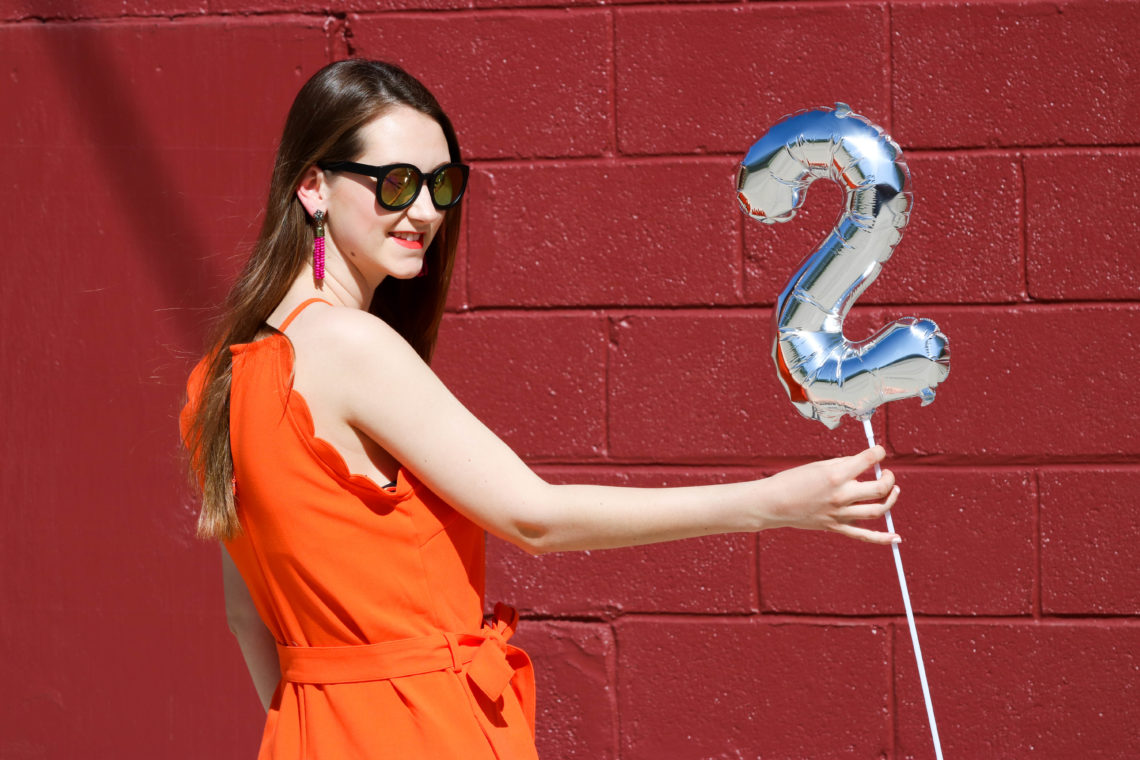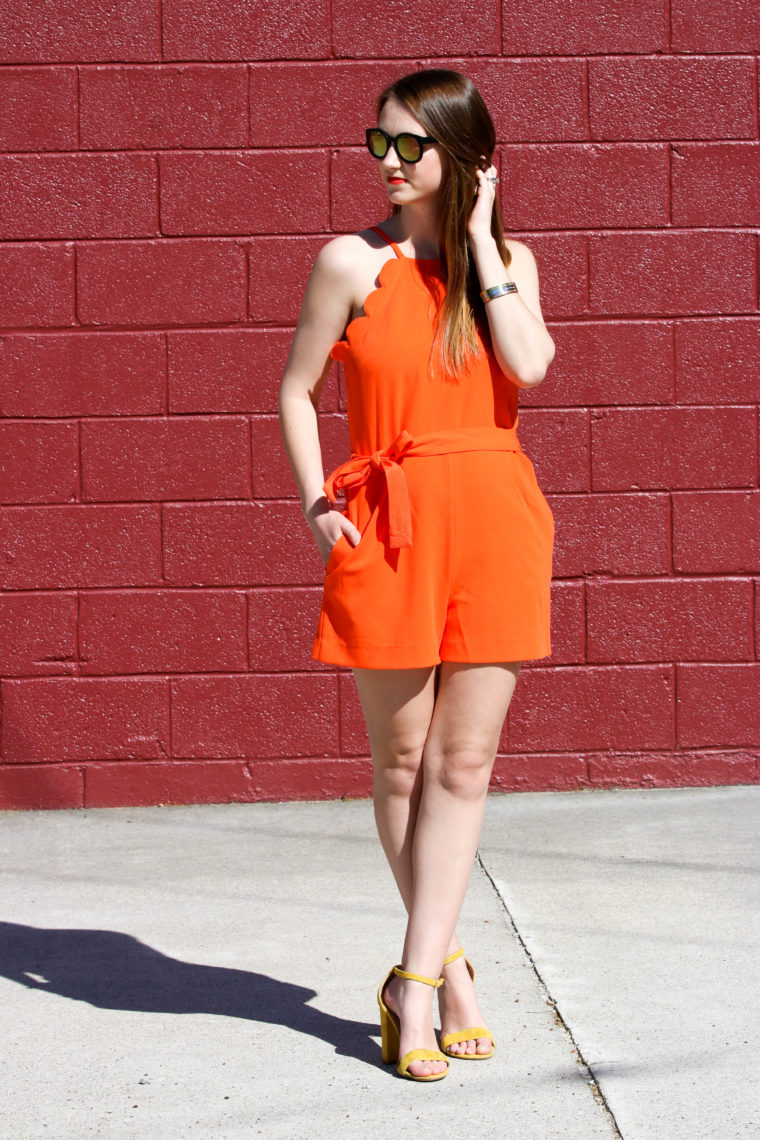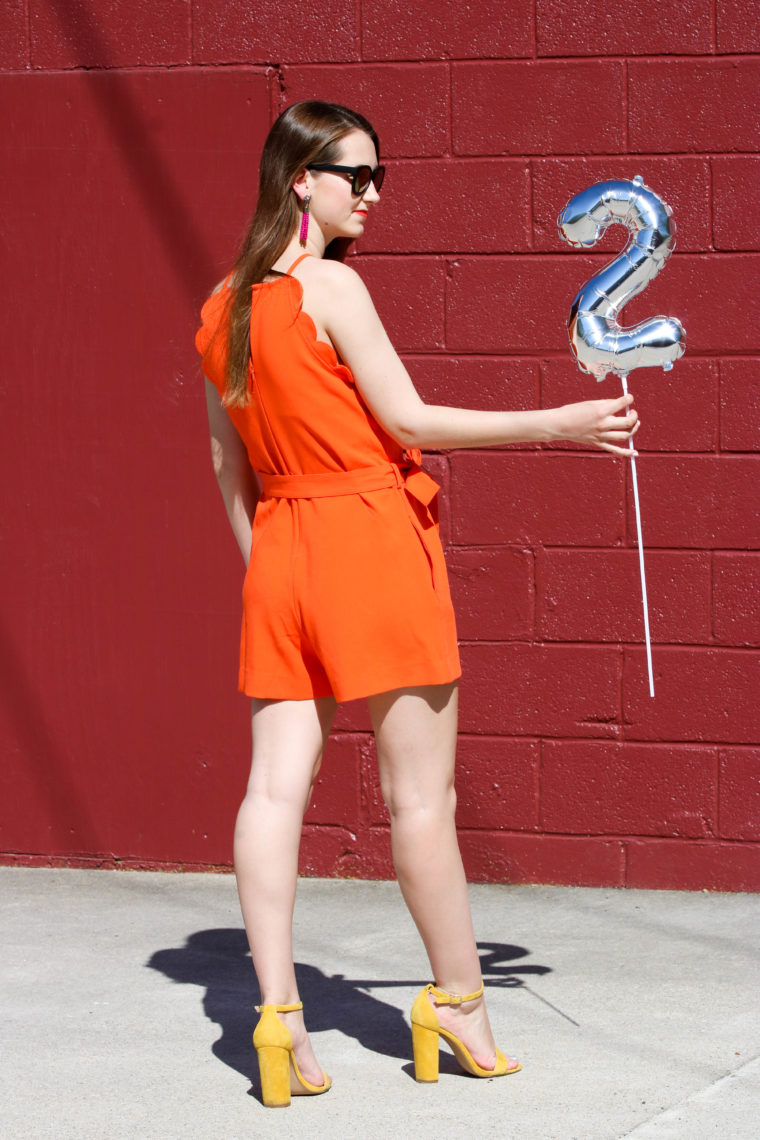 Target romper | Steve Madden heels | Taudrey bracelet set | Target earrings  {only $12.99!} | Bonton sunglasses {not online- another option here}
Today's blog post is special one because…
For The Love of Glitter turns T-W-O today!
I can't believe it has been two years since I have started blogging! Thank you all so much for following along on my blog. I wouldn't be here without the motivation from family, friends and blogger gal pals that I have met. Blogging isn't always easy and at times I have felt that I wasn't good enough to keep going. However, I have just kept chugging along and being the best person that I can be without comparing myself to others, which is one of the hardest things when it comes to blogging. I cannot wait to see what this blog has in store for me in the next years to come. As always, thank you so much for following along on this little space of mine. It means so much and makes blogging worth it 🙂
Since it's a another year of blogging, a new outfit from the Victoria Beckham collection was a must. Victoria Beckham's collection is amazing. I had to call two different Targets to get my hands on this scalloped beauty in my size. There are so many things to love about this romper: the scalloped detailing, the adjustable waist, it has pockets and it's only $35! I keep the bright theme going, I added my yellow heels and my bright pink tassel earrings.
I would love to hear your feedback about the blog. What are you favorite posts? What would you like to see more of? Is there anything you dislike? Please take a couple minutes to fill out this *quick* survey. I would really appreciate it.
Thanks so much for stopping by and have a great weekend! xx