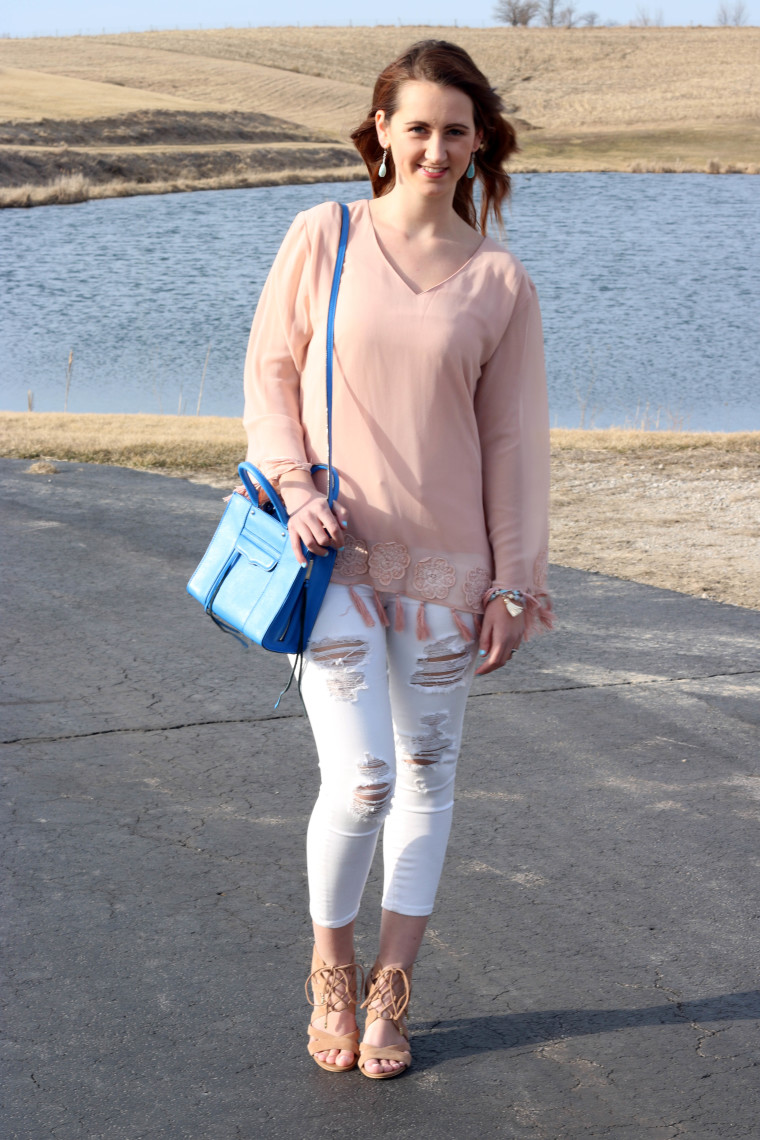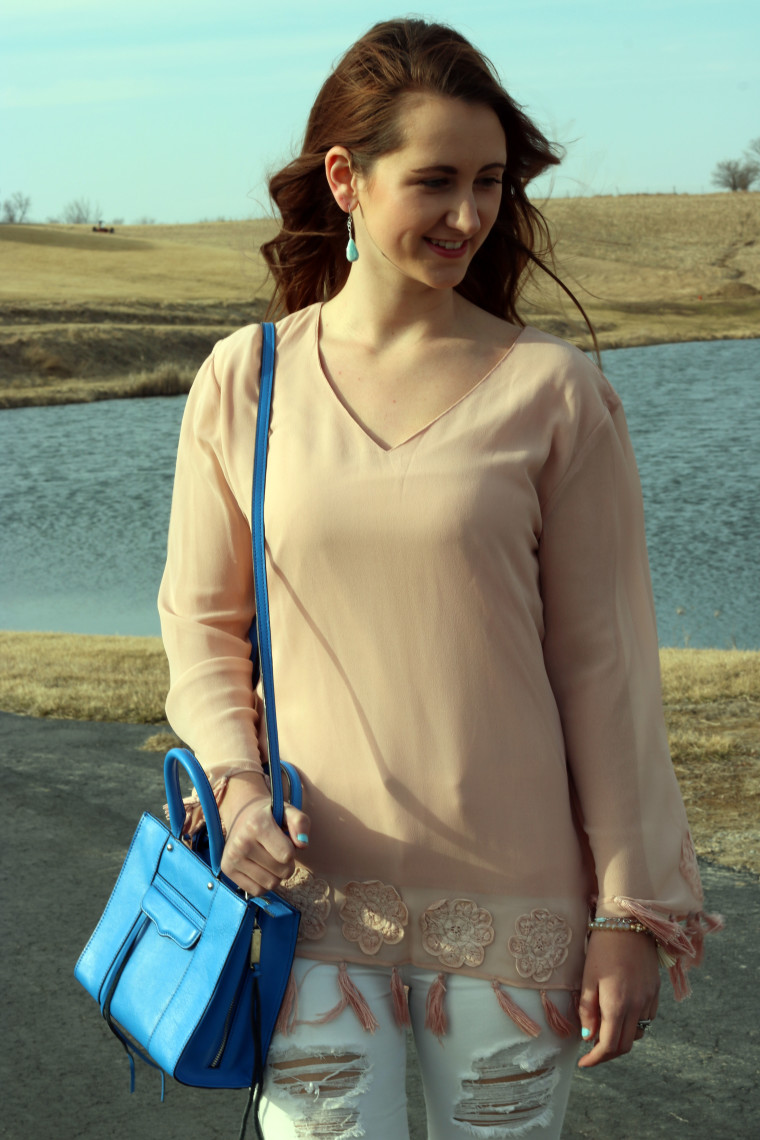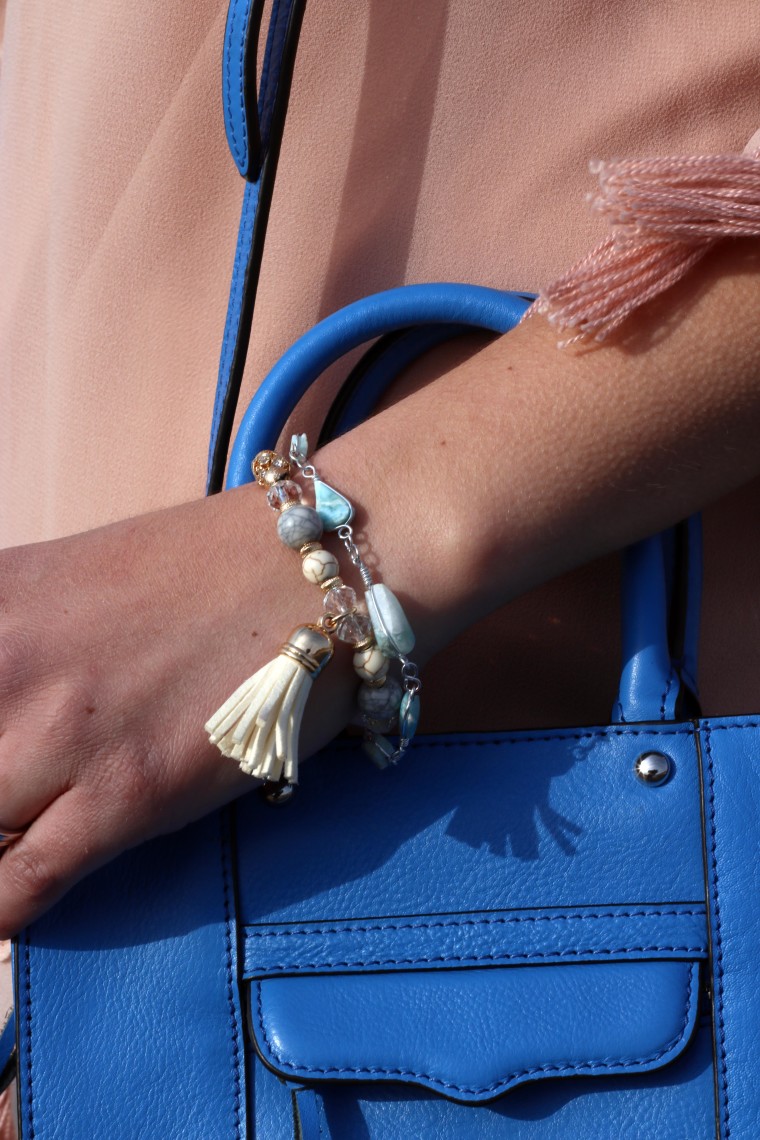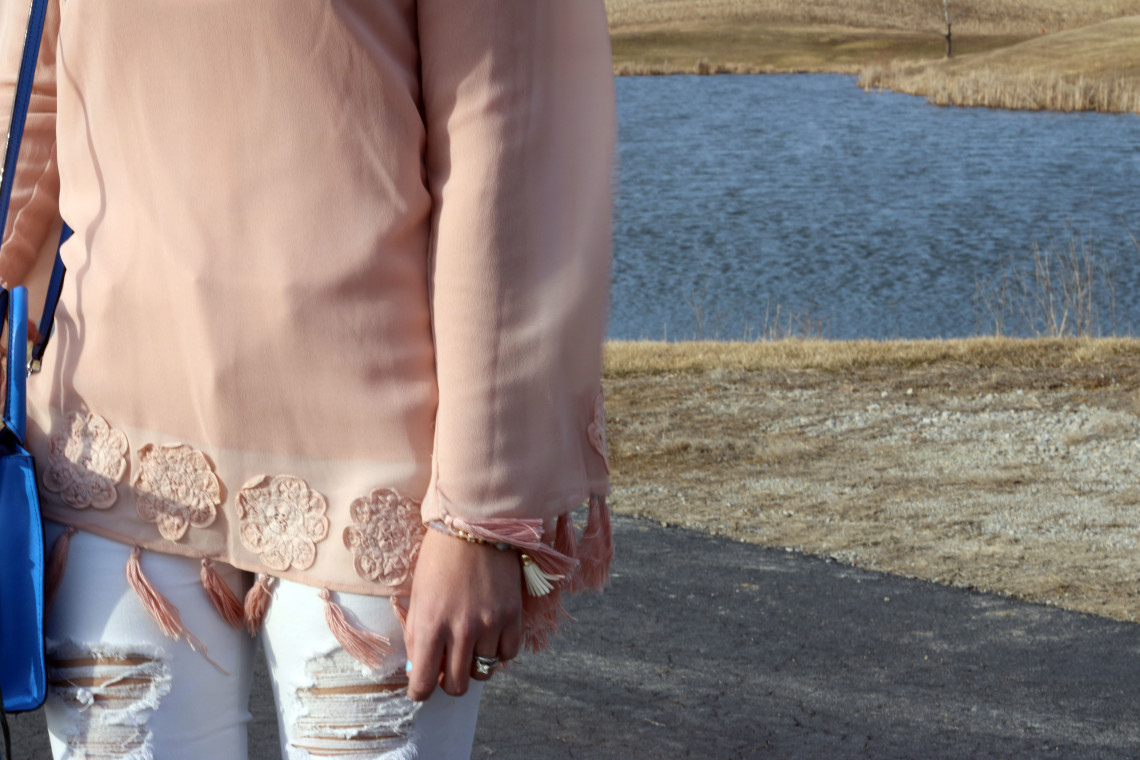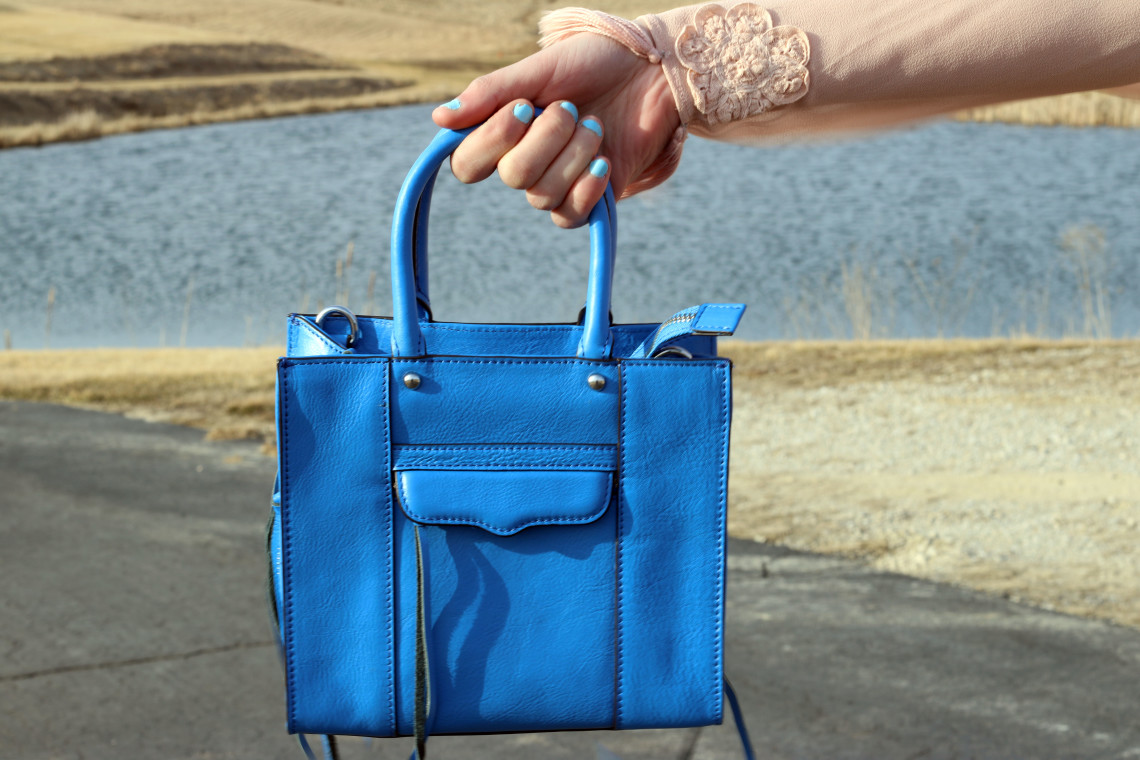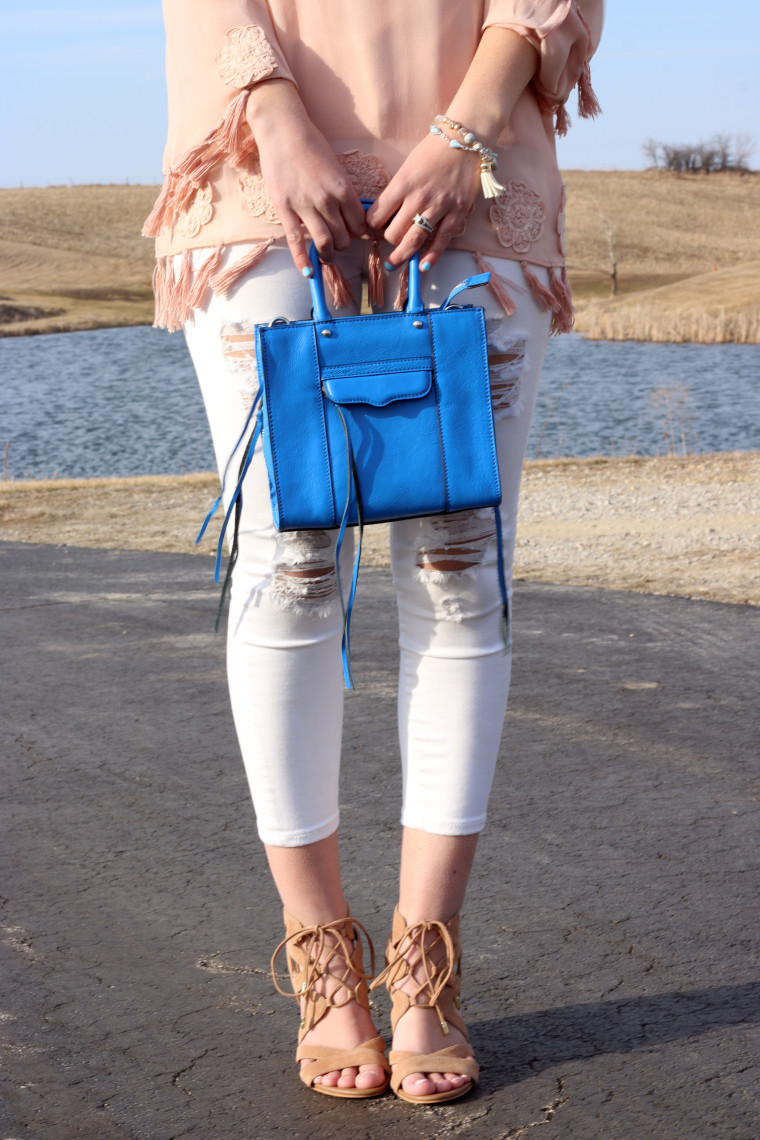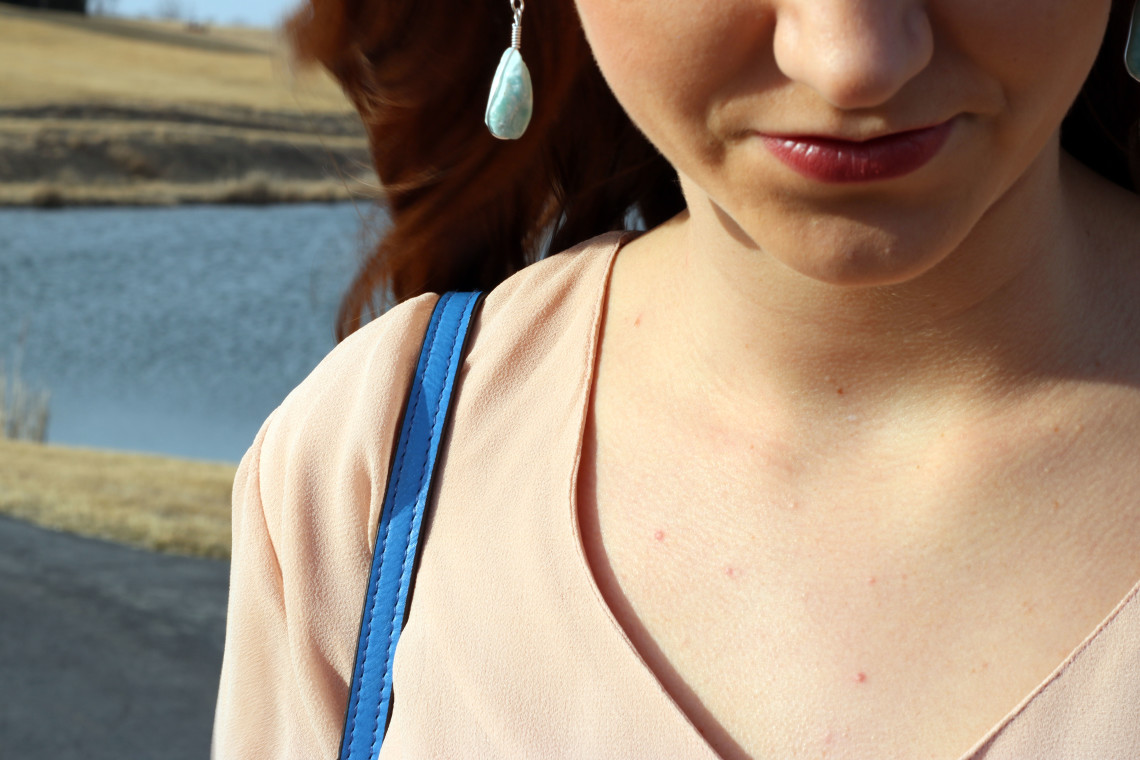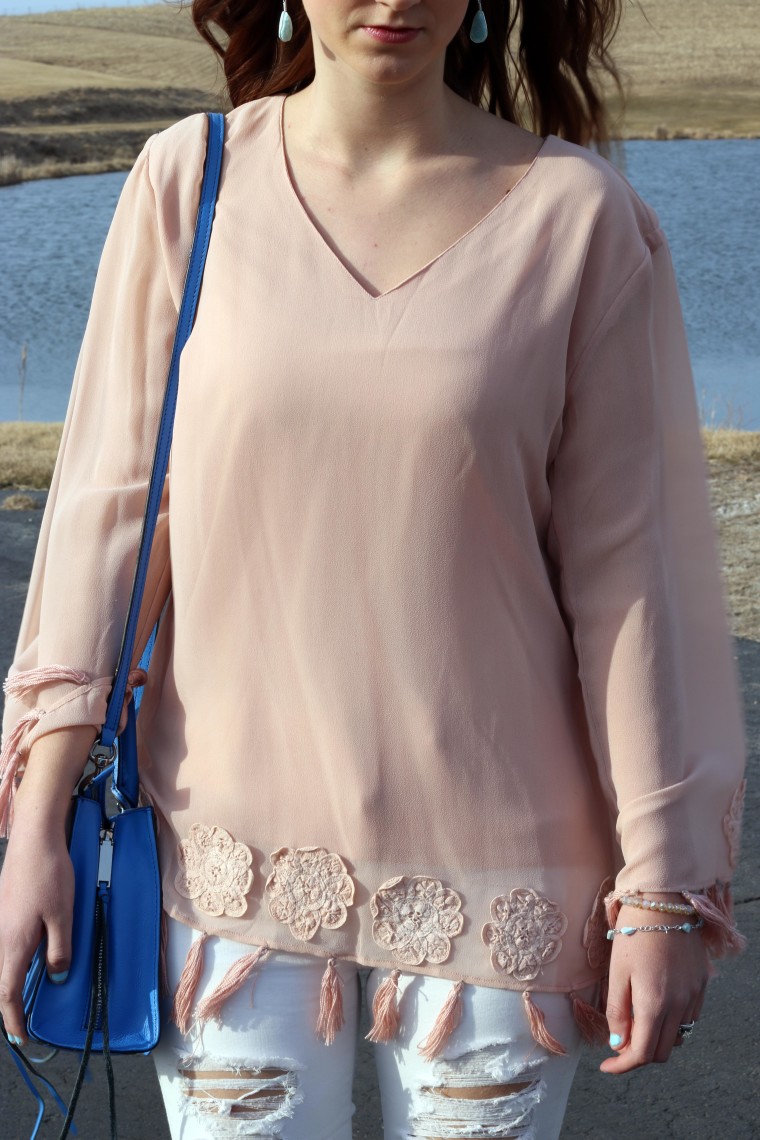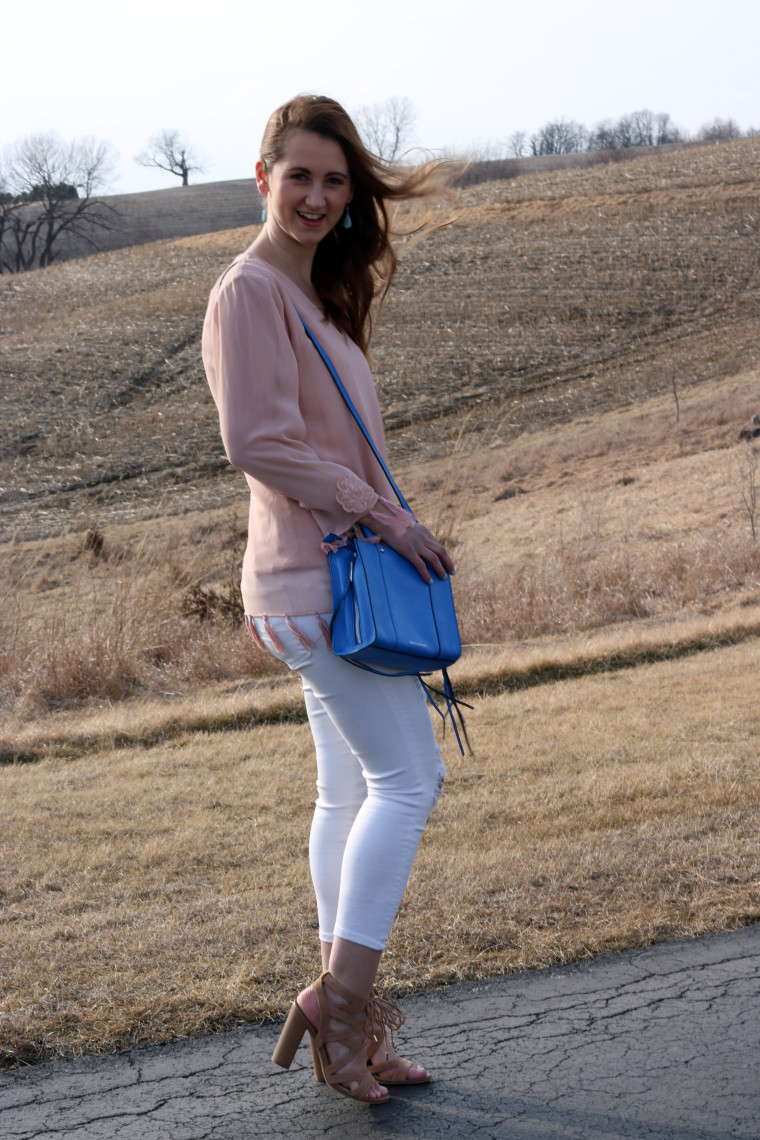 Field to Fab blouse c/o | American Eagle jeans | Nordstrom sandals | Rebecca Minkoff tote | Express tassel bracelet {not onlione- here's another option}
It's Monday and I am already ready for Friday to be here. This week is mid terms and I have so many projects to finish and exams to take. All of it is just so stressful, so Spring break can't get here soon enough. If any of you are taking mid term exams, good luck to you. 🙂
When Field to Fab reached out to me for a collaboration, I was so excited to collaborate with them, because they are an online boutique based out of Iowa. I instantly fell in love with this blouse as soon as I laid my eyes on it. I love that it's pastel pink, and has tassels and flowers along the bottom of it. It's such a pretty top and is perfect for Spring.
I just got this pastel blue tote and I am obsessed with the color and I can't wait to pair it with bright and pastel colors all Spring and Summer long. It's my first Rebecca Minkoff bag, and so far I am impressed. I pan I getting this one next.
P.S. The earrings and the other bracelet that I didn't list above were brought back to me from my mom while she was on vacation in the Dominican Republic.
Give Field to Fab some love and follow them on Instagram and Facebook.
Use code: Glitter10 to get 10% off your order from Field to Fab.
Thanks for reading and have a great Monday! xx