This post may contain affiliate links, which means if you click and/or make a purchase, I may make a small commission at no cost to you. Any products gifted by a brand will be marked "c/o". Thanks for making For The Love of Glitter possible!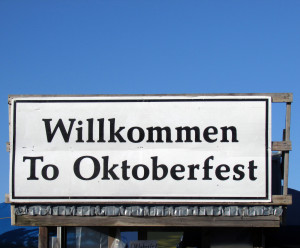 Welcome to Oktoberfest! Over the weekend, Gavin and I spent our time at the Oktoberfest in the Amana Colonies. There are seven villages on 26,000 acres in east central Amana, East Amana, High Amana, Middle Amana, South Amana, West Amana, and Homestead and were built and settled by the Germans. They are made up of shops, wineries, antiques, hotels, restaurants, and so much more.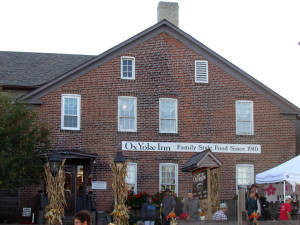 This is one of the best and more attracted German restaurant in Iowa.  The  The Ox Yoke Inn's nationally recognized reputation of fresh, quality cooking and "Family Style" service is based upon their unique menu offerings of old world signature entrees, and recipes featuring traditional German and American favorites.  You can eat hearty or light the choice is yours. They serve daily breakfast, lunch, dinner and banquets. A brunch buffet is served on Sundays instead of breakfast.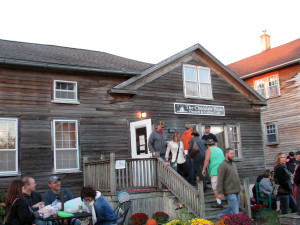 Craving some mouth-water chocolate? Well the Chocolate Haus is the place to go. Every thing is all homemade and their chocolate recipes are over 100 years old!
I seriously wanted to walk out of here with one of everything!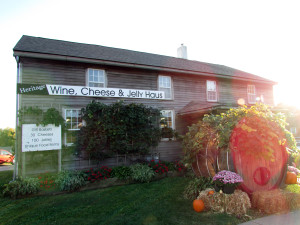 What goes better with wine than cheese, right?  At our neighboring store, Heritage Haus, we carry over 30 varieties of domestic and imported cheeses, many of which are sampled daily. Some of our top sellers include: Farmers cheese, Beerkaese, Chocolate Cheese with Walnuts, Squeaky Cheese Curds (my favorite!), Cheddar, Gouda, Apple Jack, Smoked Cheddar, White Cheddar with Cranberries, Super Hot Ghost Habanero Pepper, Horseradish Cheese, and Swiss and Caraway. They also carry over 100 different flavors of jelly.
What is your favorite flavor of jelly?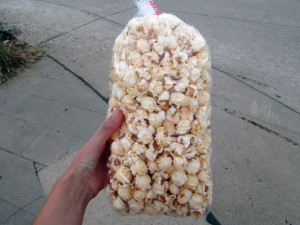 The best kettle corn around!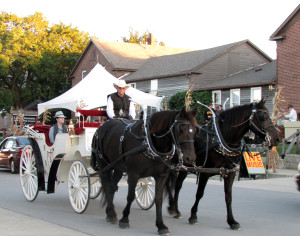 The horses names were Romeo and Juliet. How cute is that?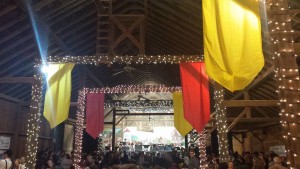 All the polka music was held in this barn (sorry about the bad quality photo.)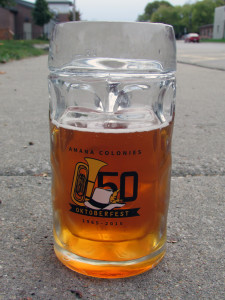 Every year they have these awesome mugs to use at the Oktoberfest. This year they celebrated their 50th anniversary. Read more about the Amana Colony Oktoberfest events here.
Did you go to Oktoberfest this weekend?
Thanks so much for stopping by and have a great Monday! xx