This post may contain affiliate links, which means if you click and/or make a purchase, I may make a small commission at no cost to you. Any products gifted by a brand will be marked "c/o". Thanks for making For The Love of Glitter possible!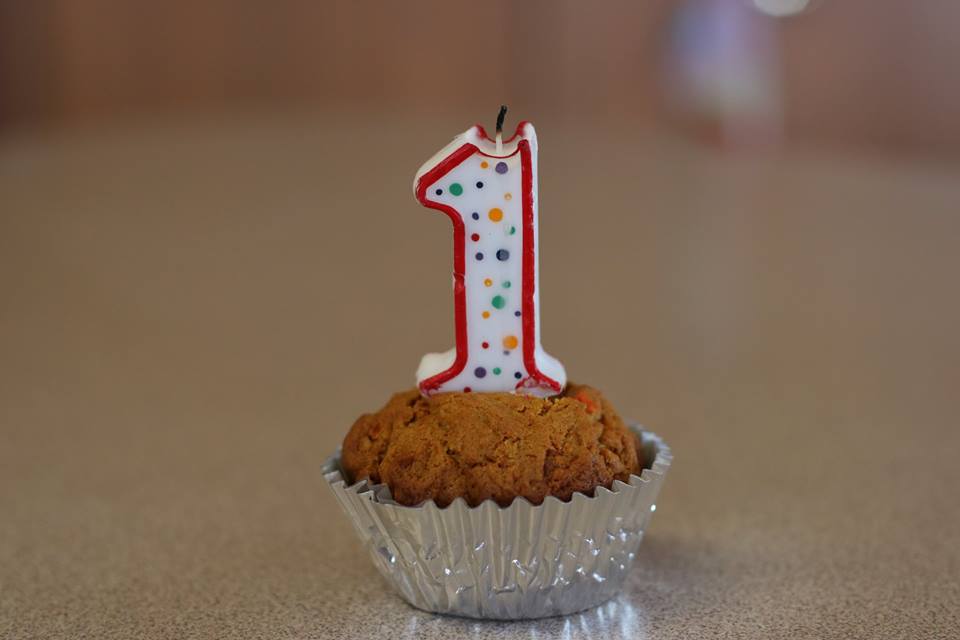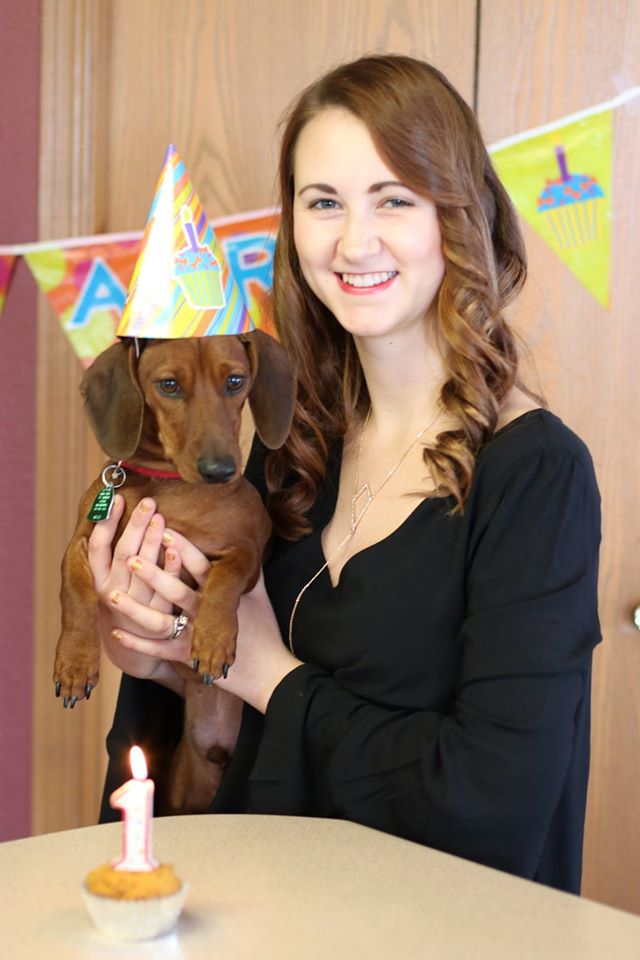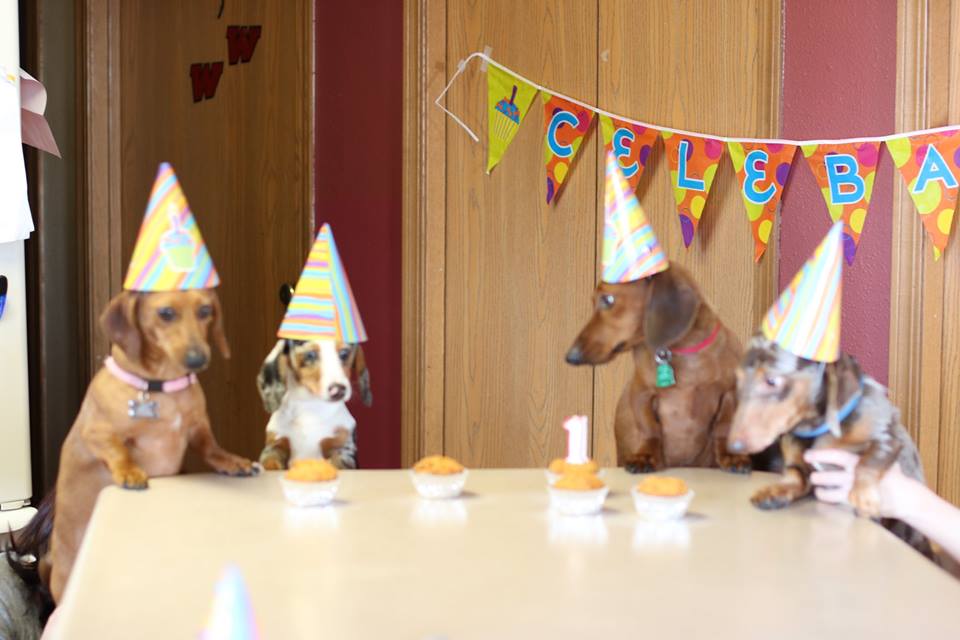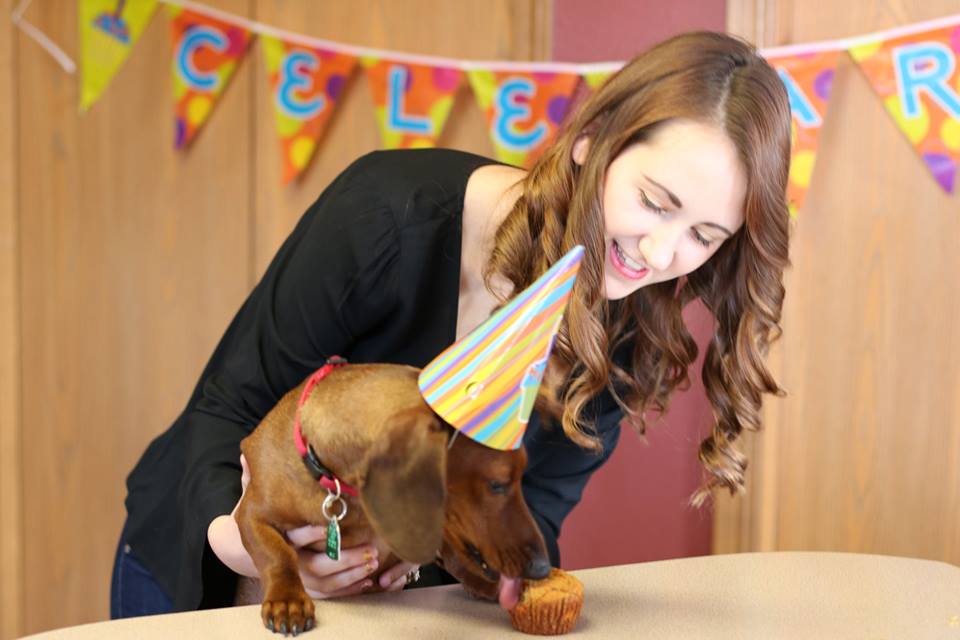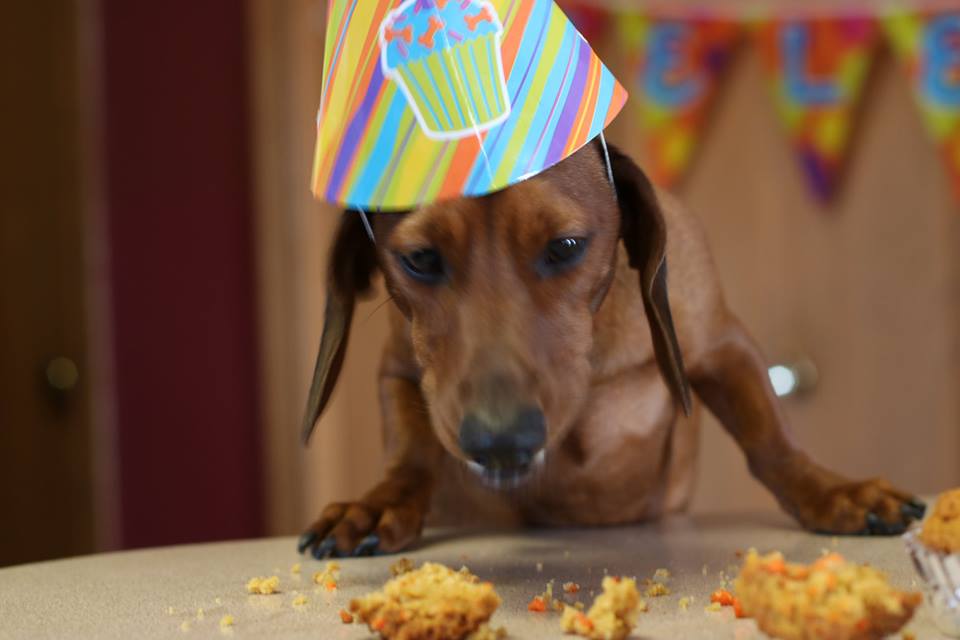 Happy Birthday 1st Birthday to my sweet little companion, Batman! Here's Batman's story: My mom breeds dachunds, and Batman was one of the nine pups that were born in the first litter. I was able to see all of them born via Skype (since I was living in Texas at the time), and then conveniately, I was flying home the next day just to visit with family. As soon as I laid eyes on him, I knew that I had to have him. He had black patches under his eyes and a big black line going down his back, which reminded us of Batman, so that's why we named him Batman.
Fun facts about Batman: He loves playing tug or war, wresting with the cart (haha), and eating socks (when he's not supposed to).
You might think I am crazy that I actually had a birthday party for my dog, but I couldn't resist. I bought all of the decorations from Petco and then my mom and I made some edible dog cupcakes for his birthday. We also invited some of Batman's dog friends over from up the street for some play time and some delicious cupcakes. Below I have the recipe for the cupcakes, for those of you that might want to make it for your dog.
Doggy Birthday Cupcakes
Ingredients:
1 egg
1/4 cup peanut butter
1/4 cup cooking oil
1 teaspoon vanilla extract
1/3 cup honey (optional)
1 cup shredded carrots
1 cup whole wheat or white flour
1 teaspoon baking soda
Directions:
Preheat oven to 350 degrees.
Combine the egg, peanut butter, oil, vanilla, and honey if desired, in a large bowl; blend well. Stir in the carrots and mix thoroughly. Sift together the flour and baking soda and fold into the carrot mixture. Spoon cake batter into prepared pan.
Bake in preheated oven for 20 minutes. Let it cool for 10 minutes and then serve.
Thanks for stopping by and have a great Saturday night. xx