This post may contain affiliate links, which means if you click and/or make a purchase, I may make a small commission at no cost to you. Any products gifted by a brand will be marked "c/o". Thanks for making For The Love of Glitter possible!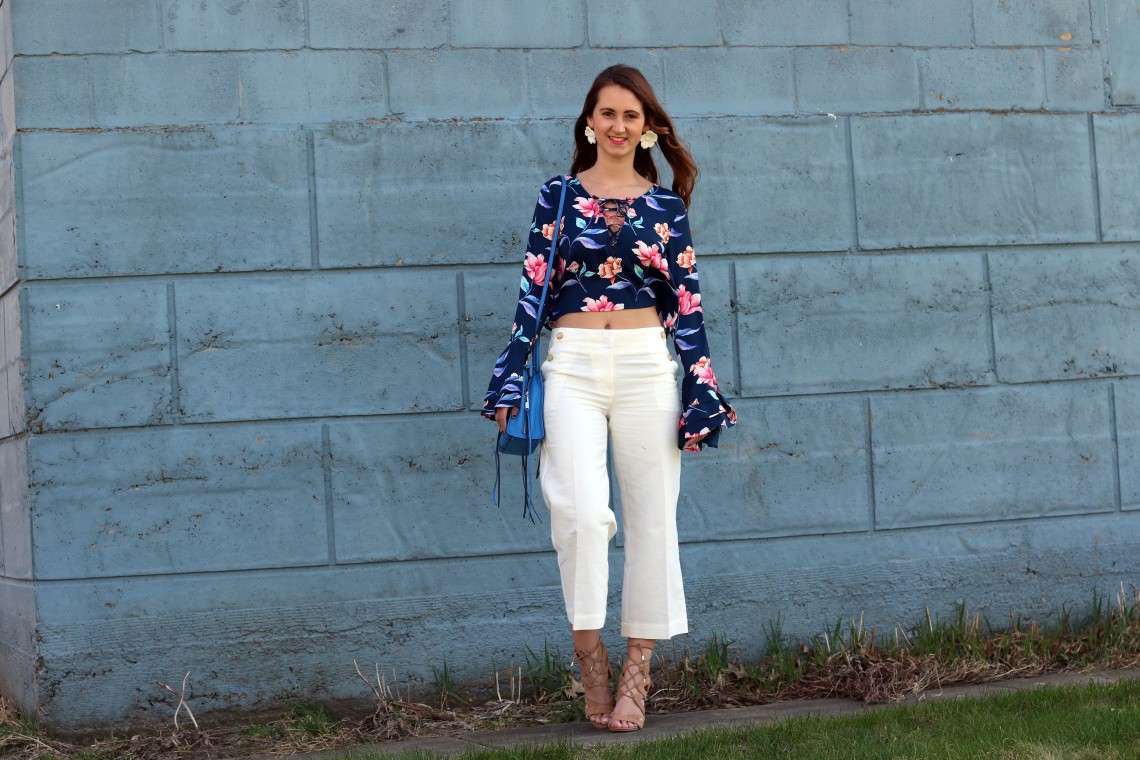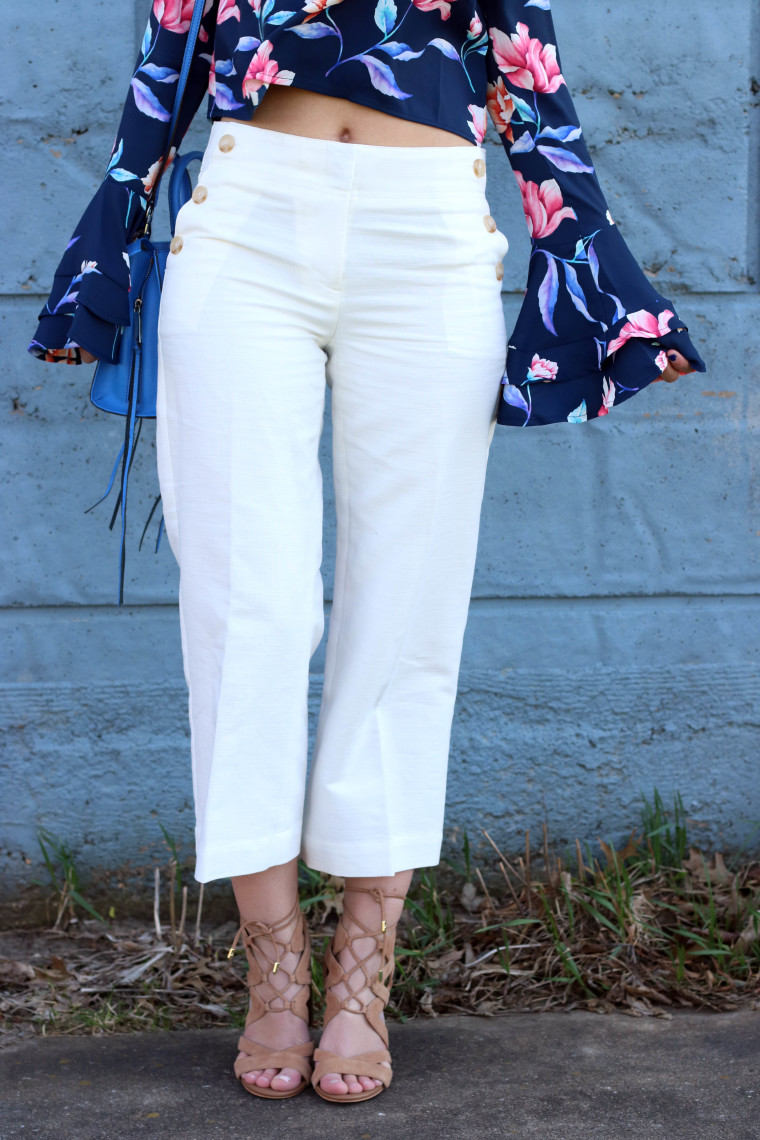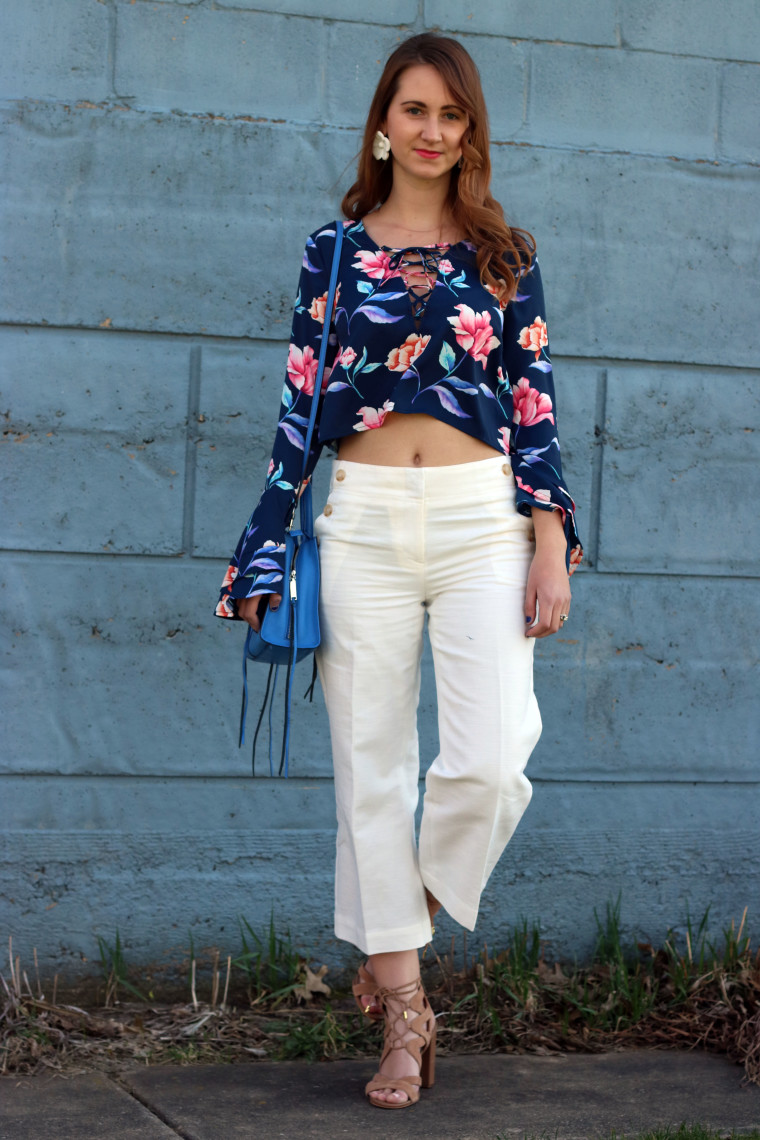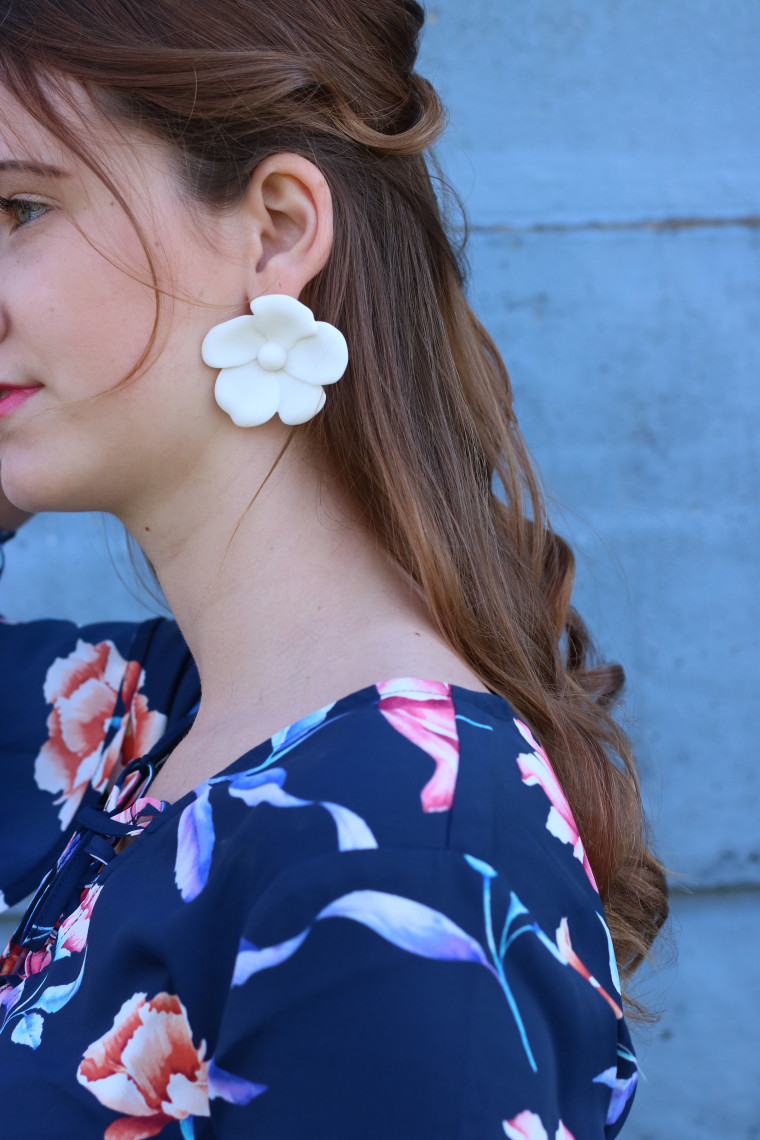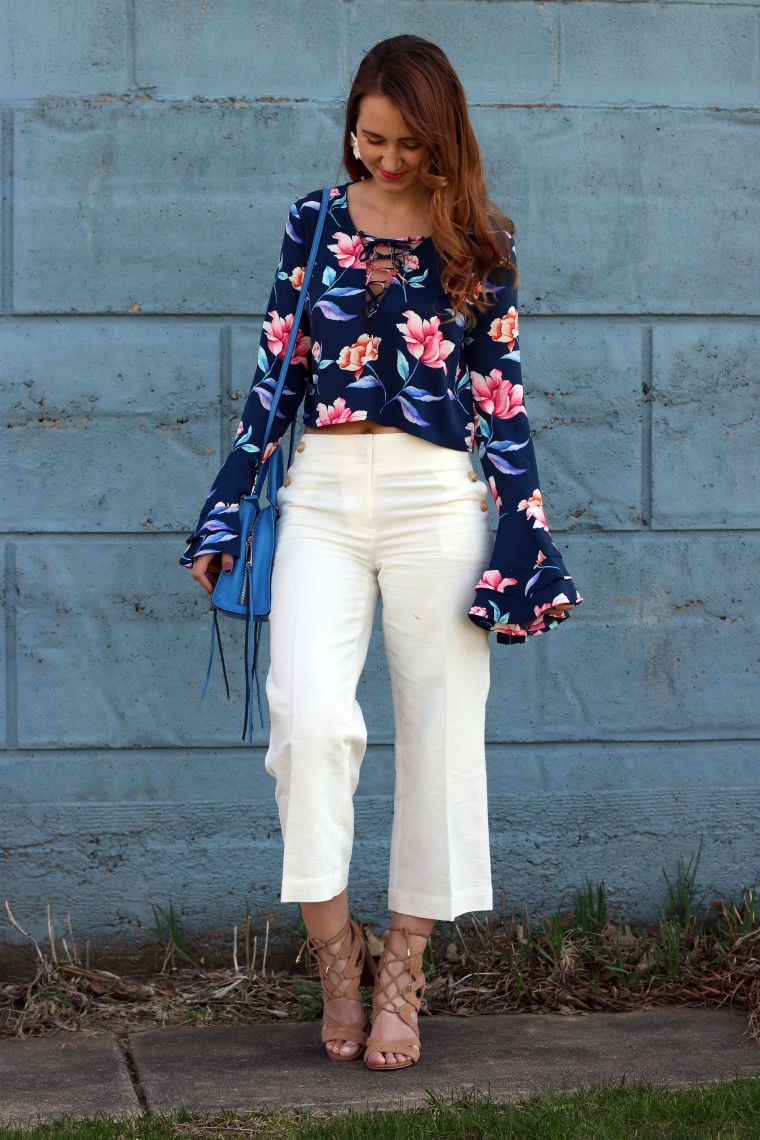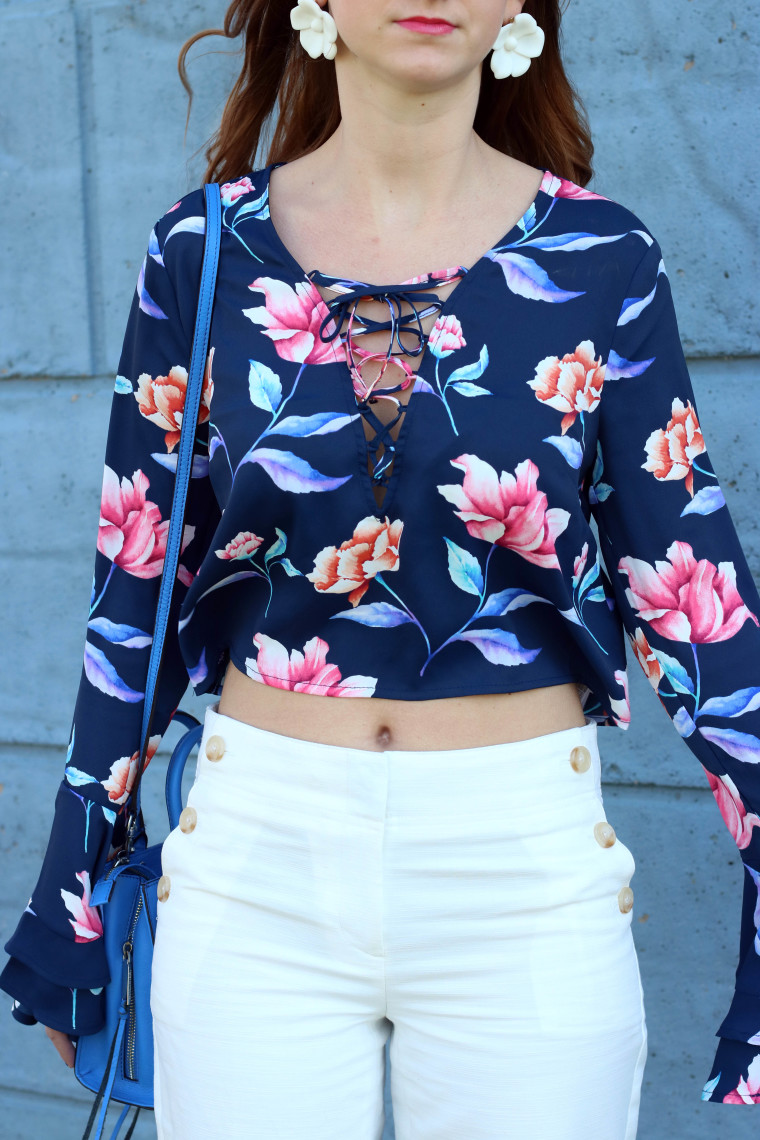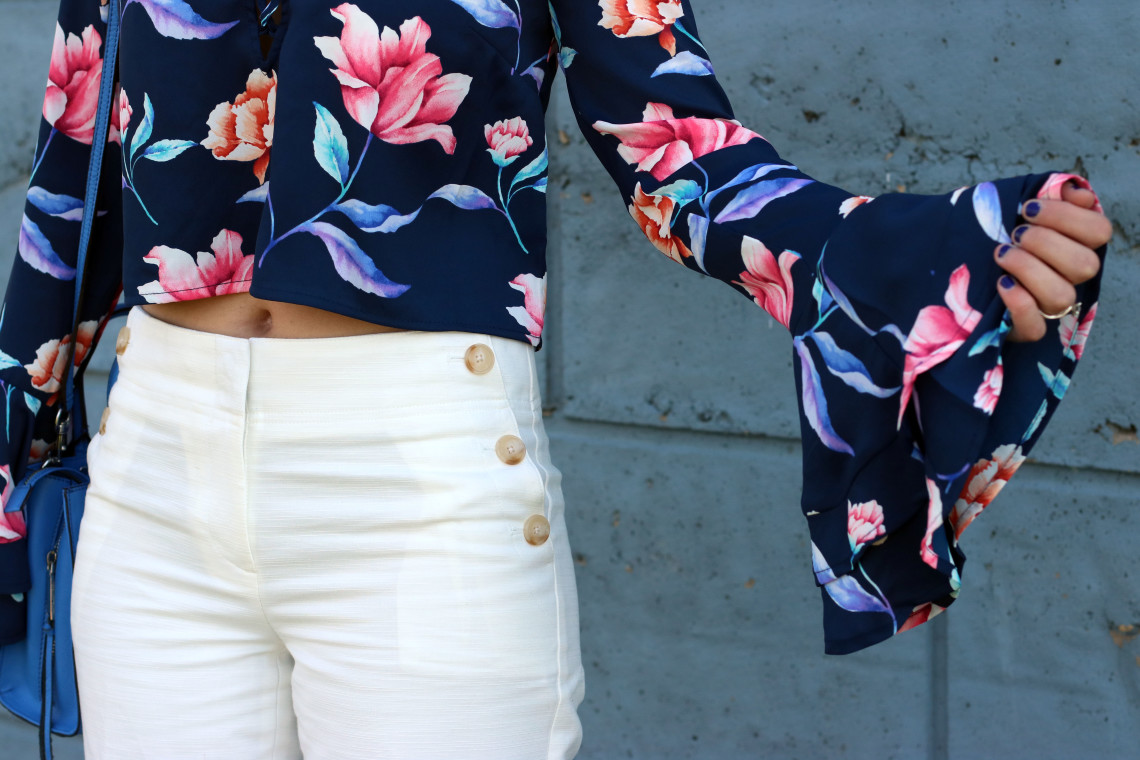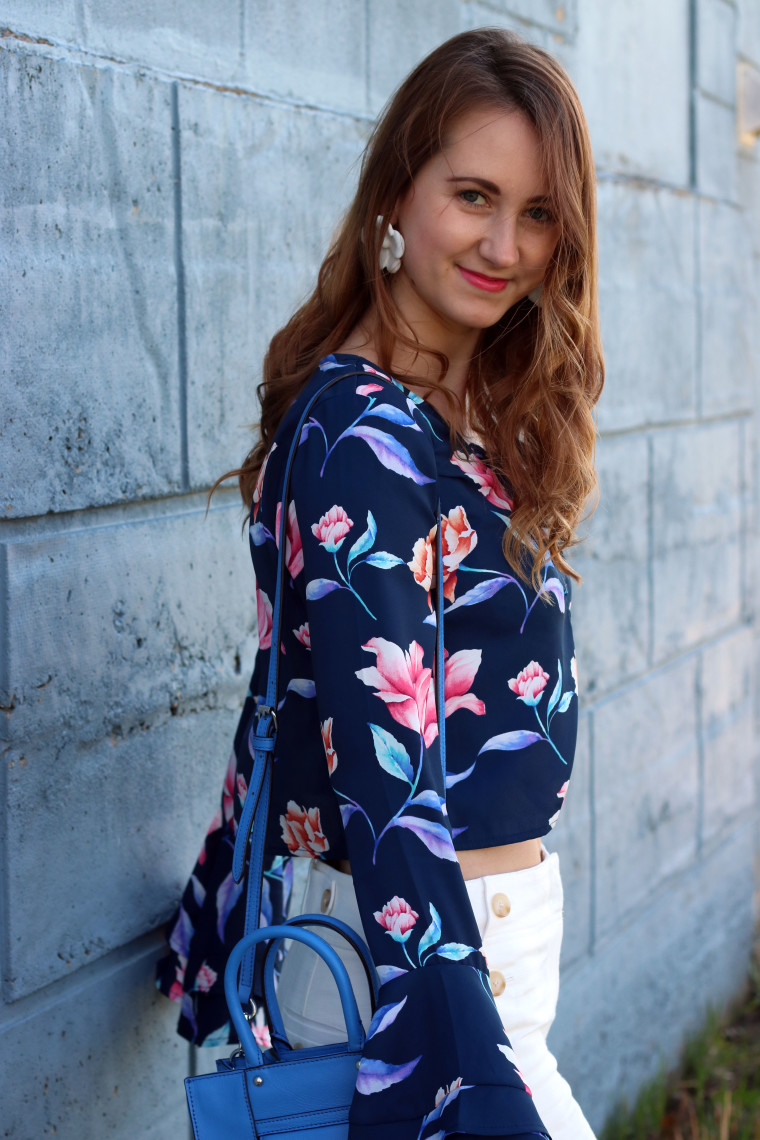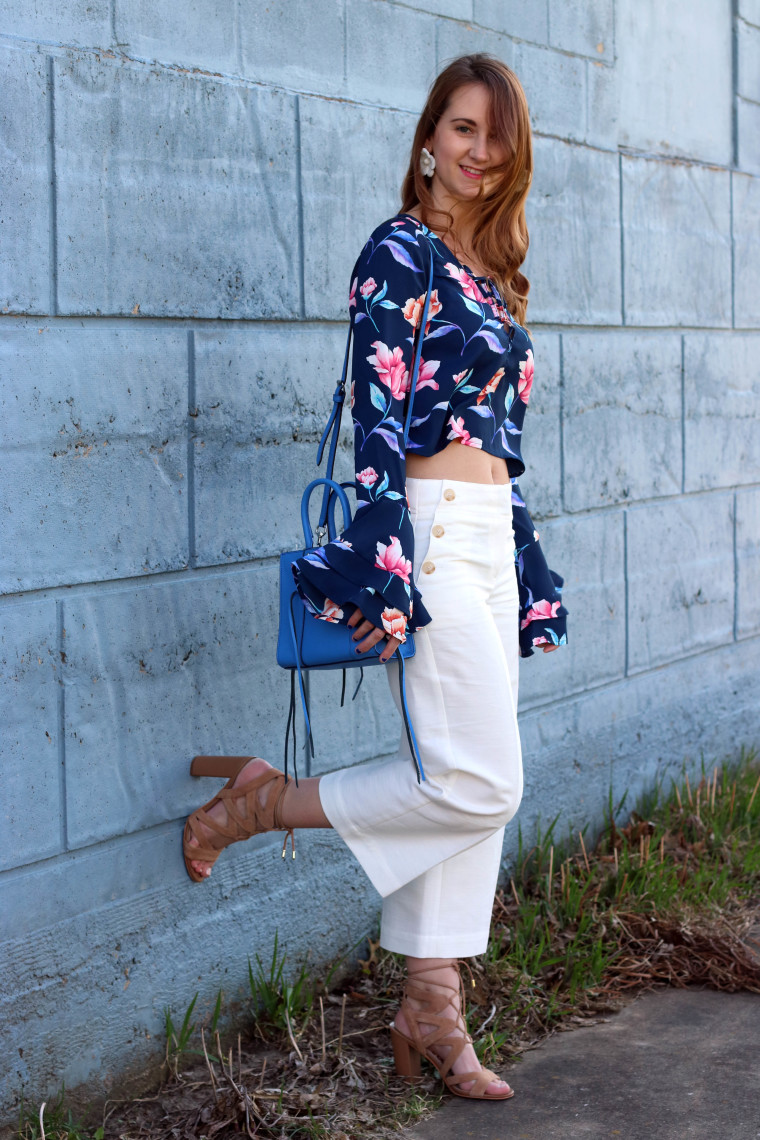 Forever 21 blouse | Loft pants | Nordstrom sandals | Rebecca Minkoff tote | Baublebar earrings | NYX lip gloss
Hi everyone! You were all probably wondering why I didn't have a blog post up on Monday. If you follow me on snapchat (@amandaglandorf), you probably saw that I was frustrated with the weather. It was literally windy all weekend long to the point where it was so unberable, so we decided to just re-do all the looks on Monday, which worked out so much better.
Today, I am stepping out of my comfort zone and I am wearing these amazing culotte pants from Loft. I had been seeing these pants in stores and never thought I would wear something like this, but I am in love with them. They are so flattering and back your booty look good, if ya know what I mean. 😉 They are also so very comfy and I love the buttons along the side of them.
I was in Forever 21 a couple weeks ago and came across this top and thought that I didn't need it, well, after I left the store, I regretted my decision, so last week I went back in and it was still hanging on the same rack, so I grabbed it while I could. This top is everthing you could possibly want in a top: it's a cropped top, it zig-zags in the front, and it has layered bell sleeves, which I thought was very unique.
Can we talk about how fabulous these earrings are?! I haven't seen any other earrings like these before, so I had to add them to my collection. After all, you can't go wrong with white earrings, and they'll definitely add some fun to any Spring or Summer look.
I had so much fun putting and shooting this look, and I hope you love it as much as I do. If your not sure if you'll like something, step out of your comfort zone, and try it out, because you may actually like it.
Have you tried the culotte pants yet? Do you like them?
As always, thank you so much for reading, and have a great day! xx