This post may contain affiliate links, which means if you click and/or make a purchase, I may make a small commission at no cost to you. Any products gifted by a brand will be marked "c/o". Thanks for making For The Love of Glitter possible!
This post was created in partnership with Toyota, who provided a Hybrid SE Sedan for our trip. All thoughts and opinions are my own.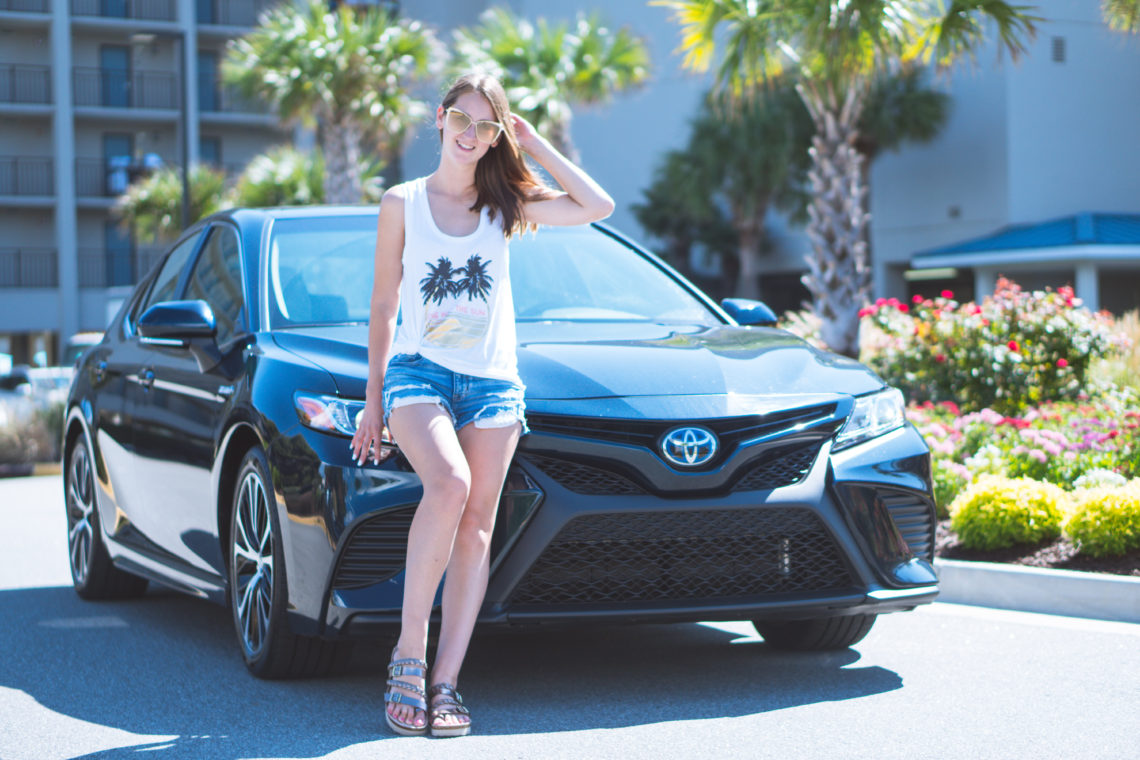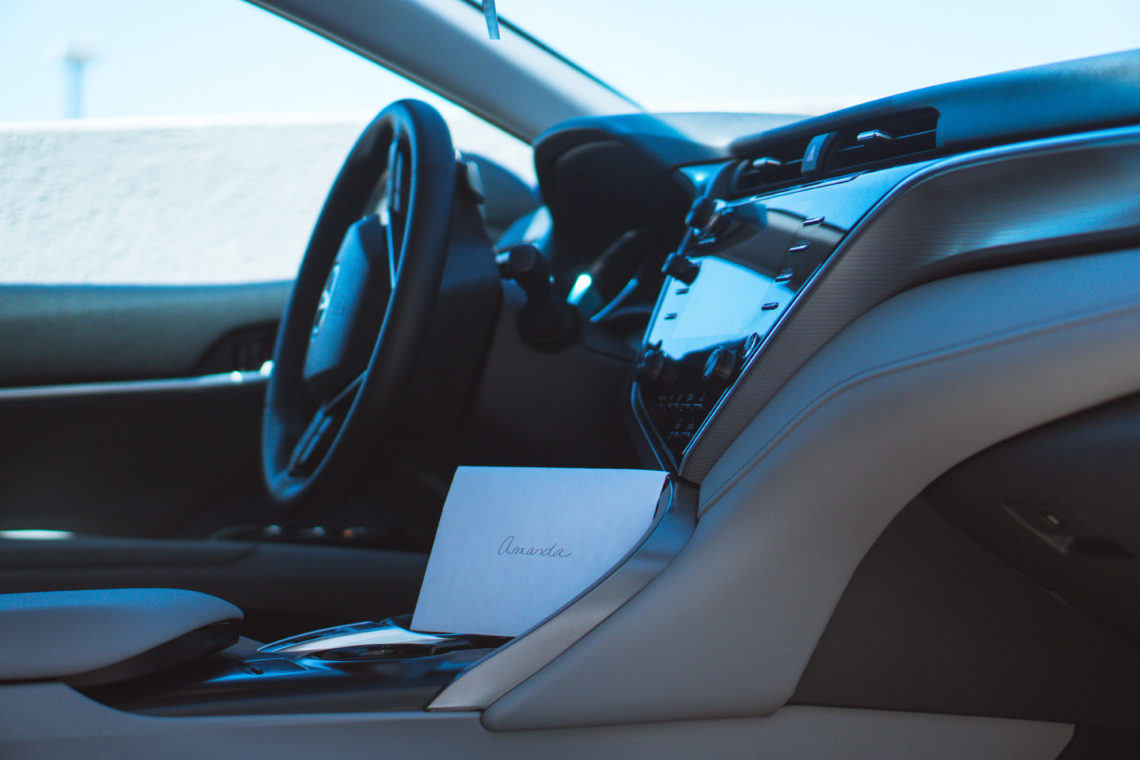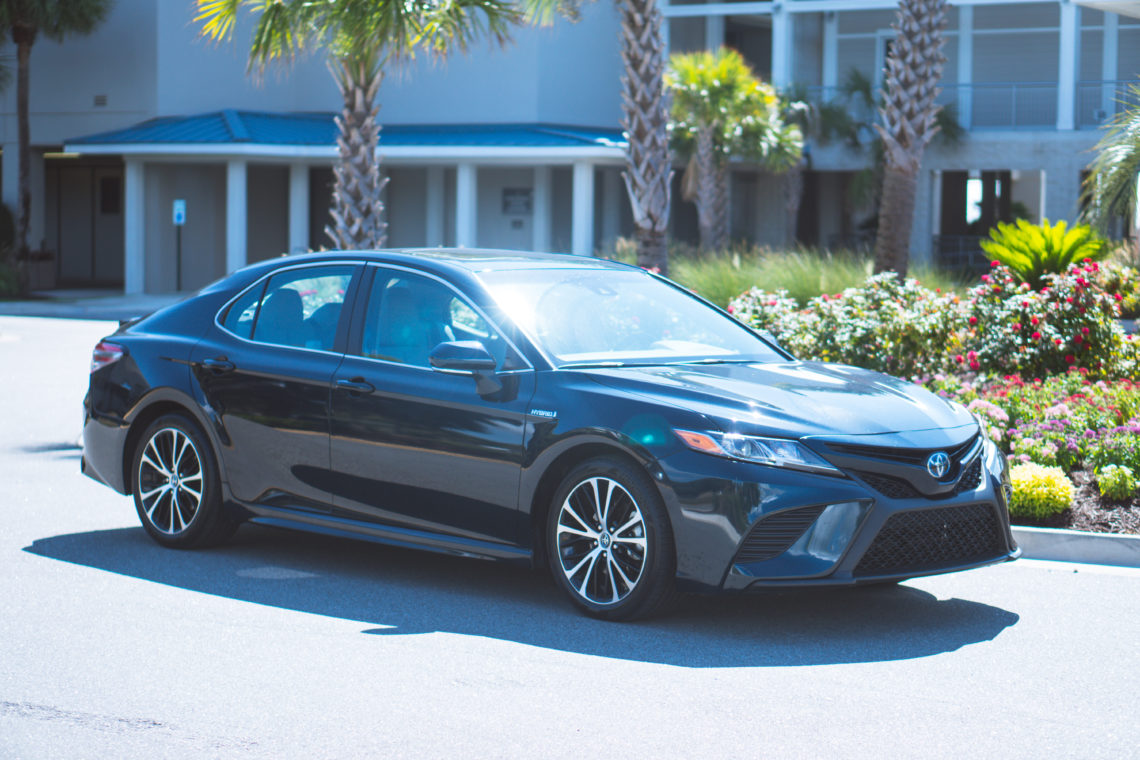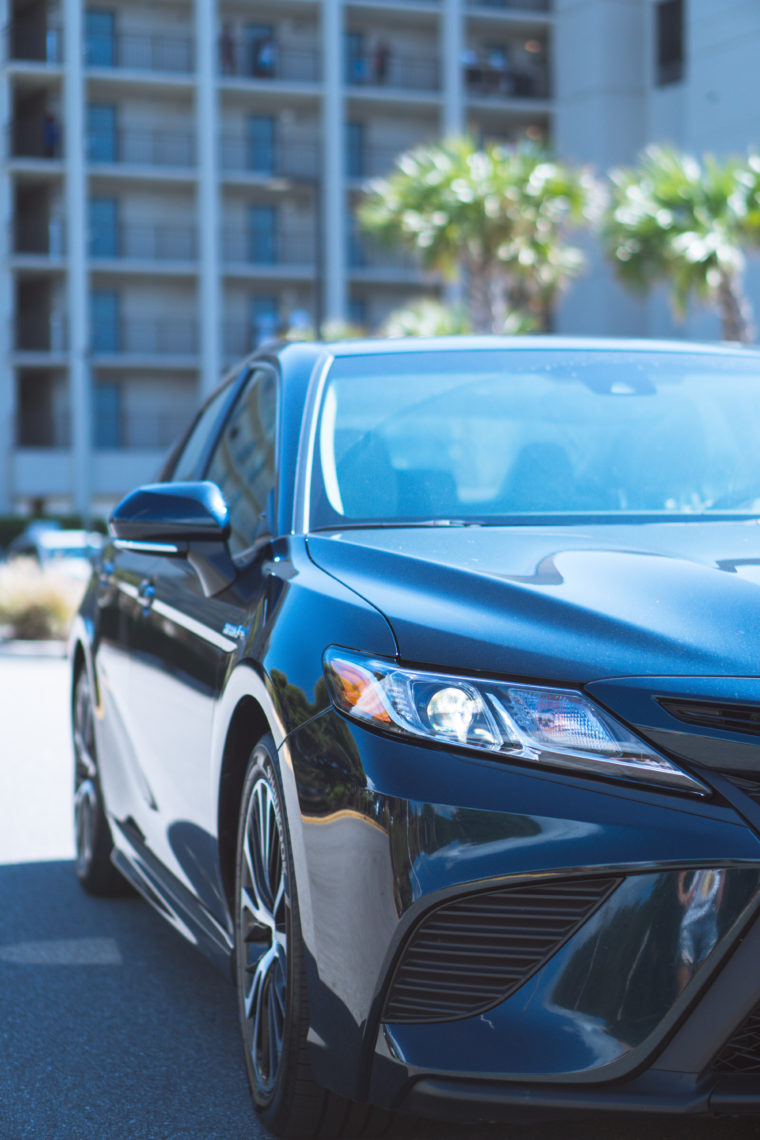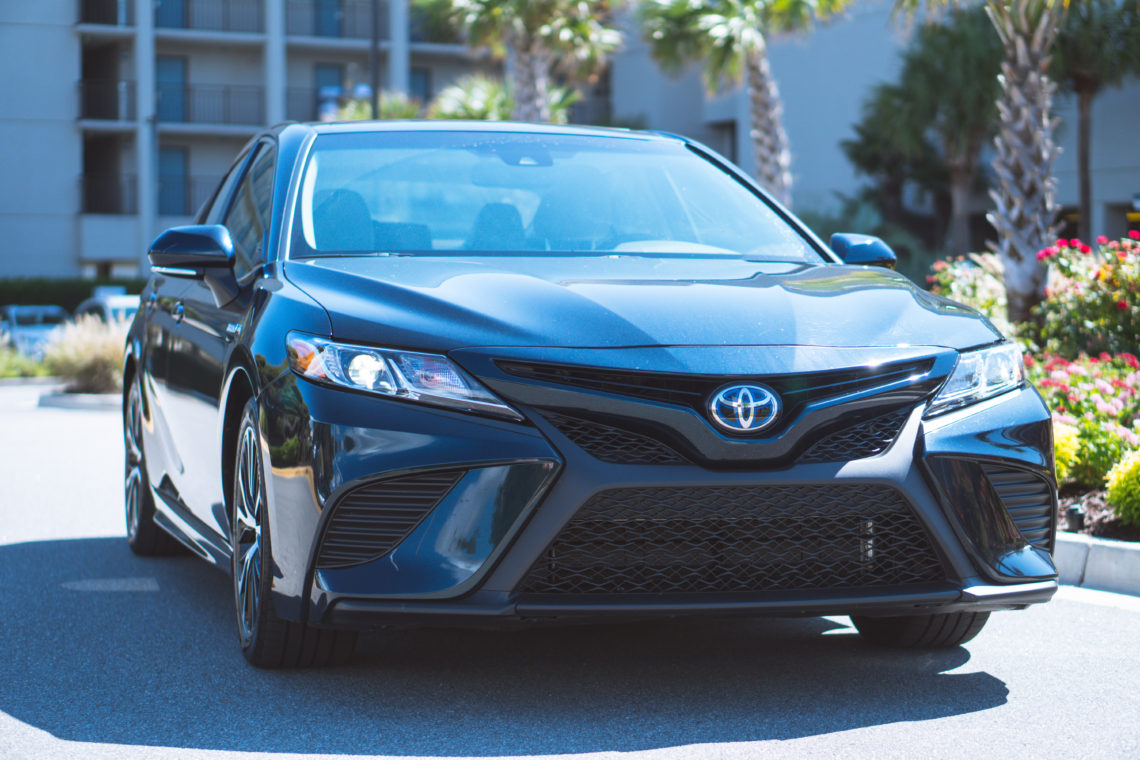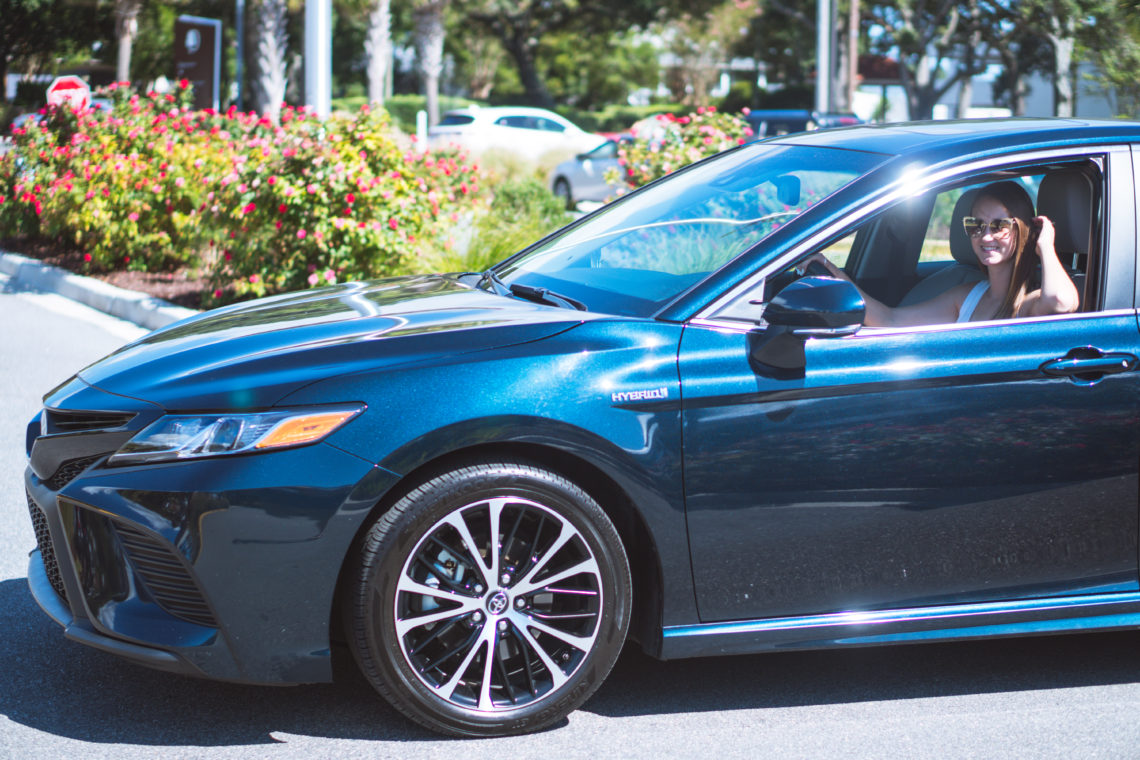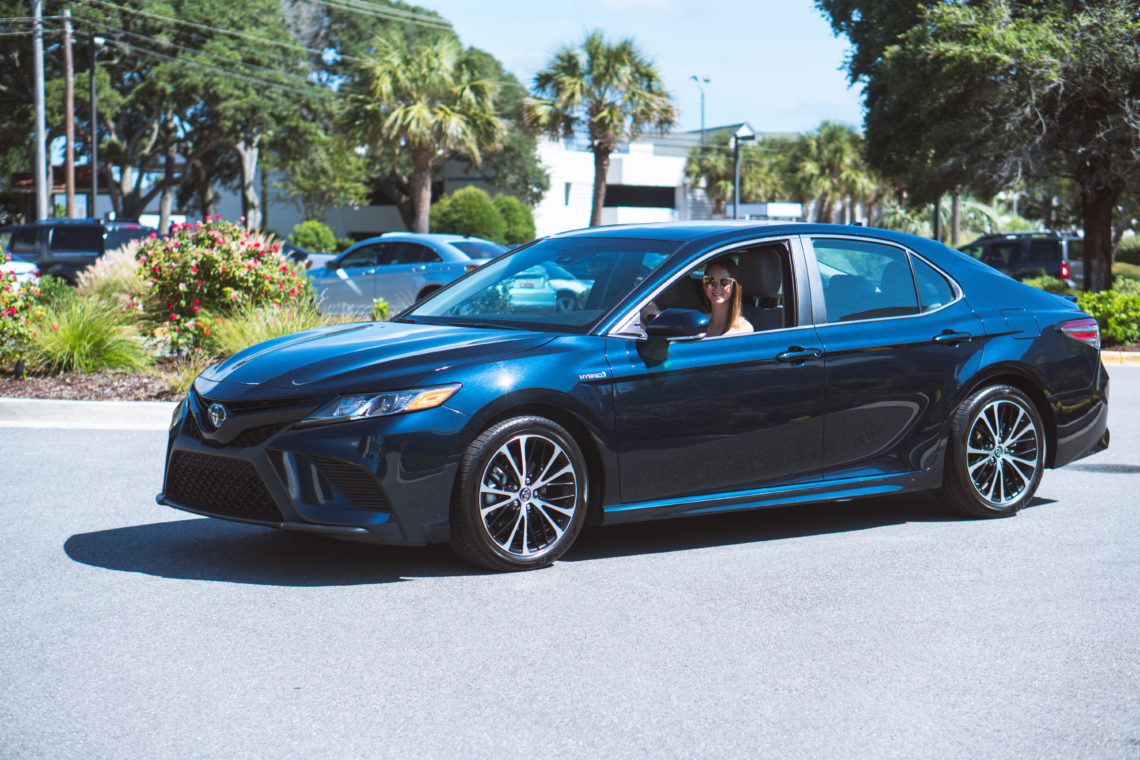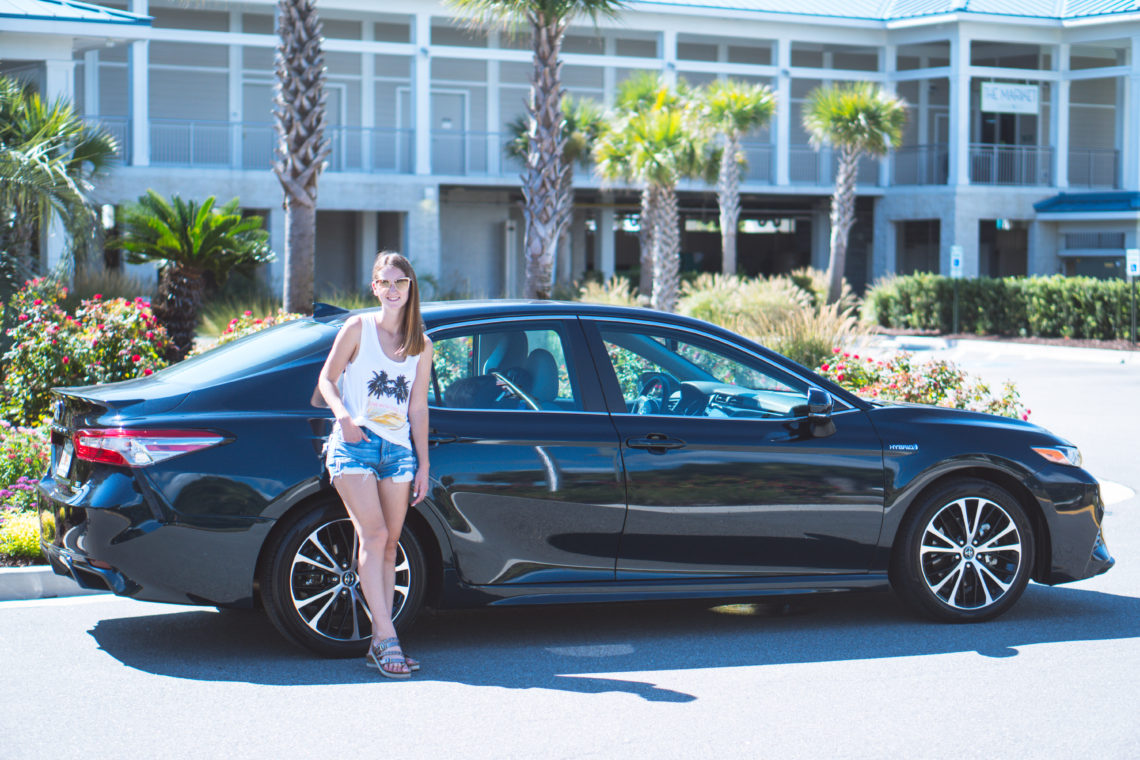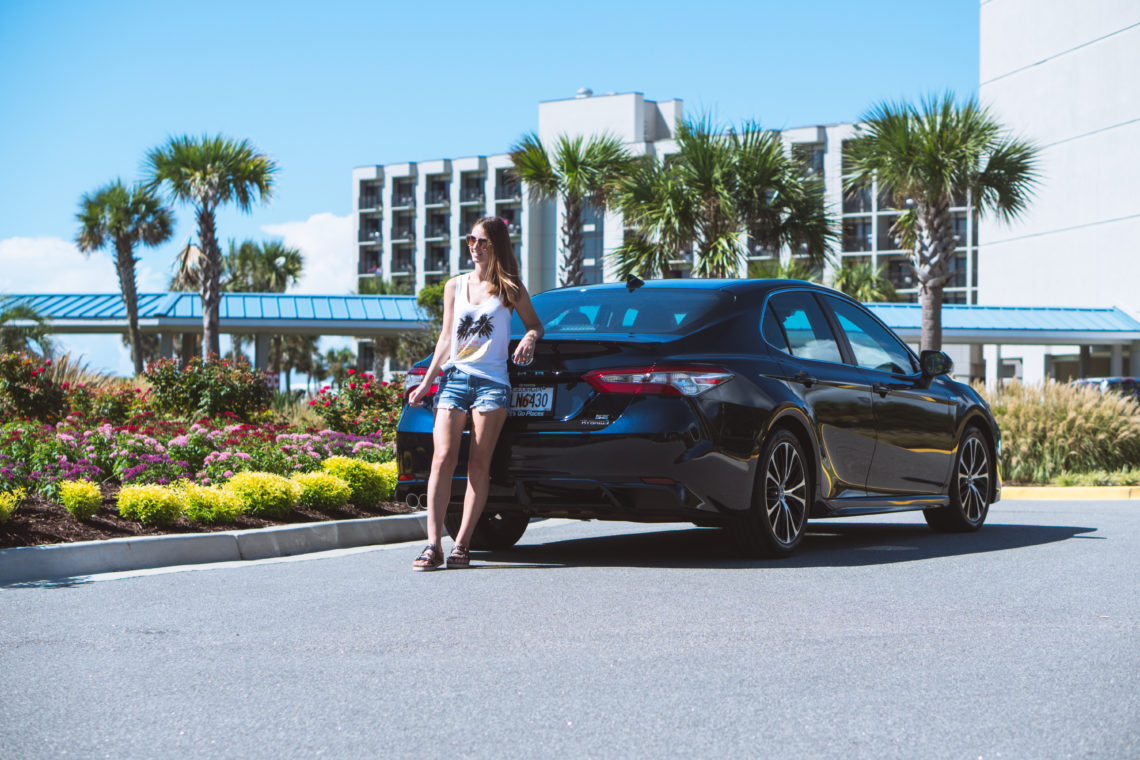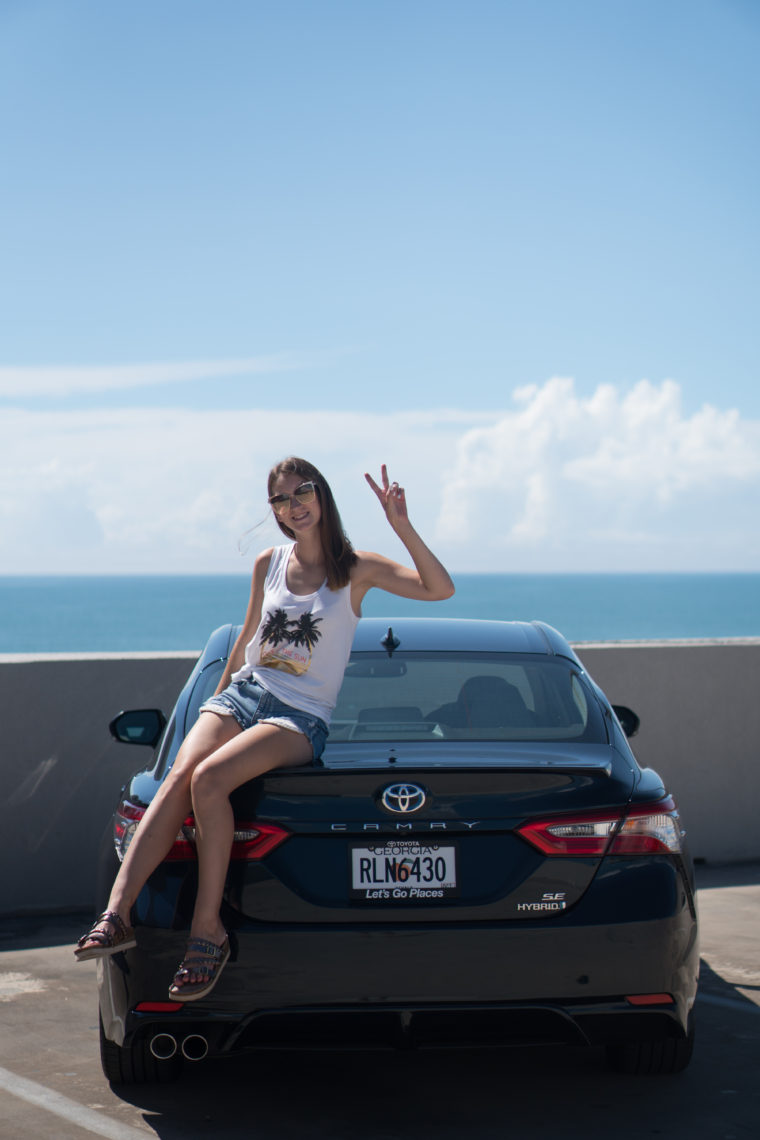 We had the opportunity to test out a 2018 Toyota Camry Hybrid SE Sedan during our trip in Myrtle Beach, South Carolina. Our first thought when we picked up this car from the airport were "wow, this car looks so sporty!" I couldn't believe I was getting to drive this awesome car around for the next few days.
We were really impressed that the Hybrid SE Sedan had a 5-star safety rating. We had our 1 1/2 year old son with us, so it was great to hear that it was such a dependable, and safe car to drive around. We picked the car with a full tank of gas and dropped it off with the tank still full of gas. We couldn't believe that it got 40 mpg on the highway! The car drove so smoothly and since it was a Hybrid, you could barely tell that the car was even on and running.
Our Favorite Features:
sporty styling
roomy back seat
heated seats
amazing gas mileage
smart key system with push button start
blind spot monitor
comfortable, smooth ride
Final Thoughts:
This was our first time driving a hybrid vehicle and we didn't know what to expect. But after driving it around for a few days we absolutely feel in love with it! Gavin told me that if we didn't live out in the country on a gravel road, we would definitely get one of these vehicles! If you are looking for a car to rent for a family vacation. I highly recommend the Hybrid SE Sedan. I know you will enjoy this car as much as we did!
It was truly a treat driving around this Toyota Hybrid SE Sadan while in Myrtle Beach! What do you guys drive?!
Get more information about the Toyota Hybrid SE Sedan on the Toyota website.
Thank you Toyota for providing us a Hybrid SE Sadan for the trip. All thoughts and opinions are my own.