This post may contain affiliate links, which means if you click and/or make a purchase, I may make a small commission at no cost to you. Any products gifted by a brand will be marked "c/o". Thanks for making For The Love of Glitter possible!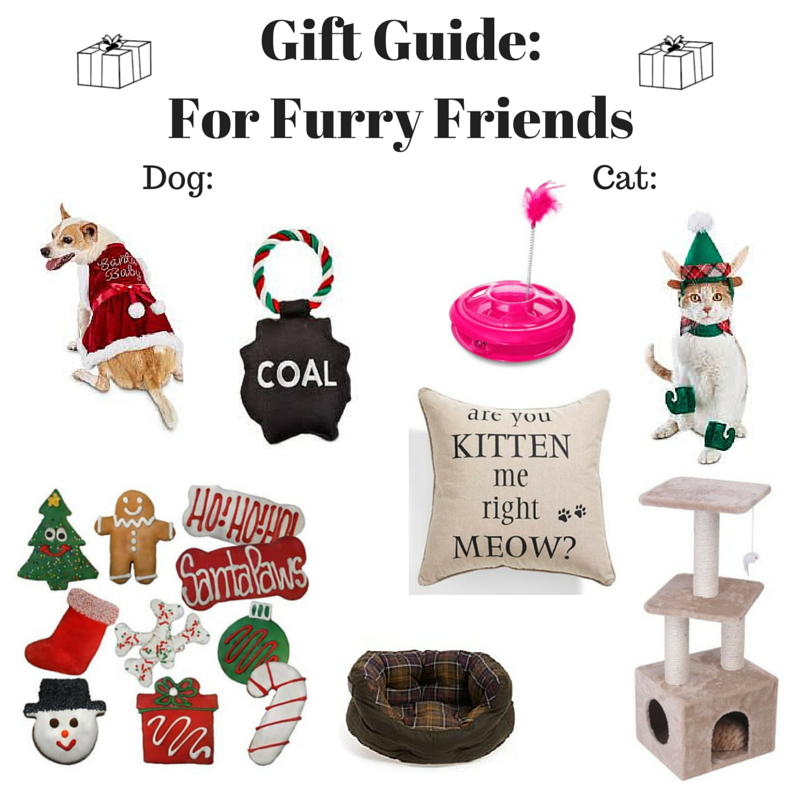 Dog side: santa baby faux fur dog dress | Christmas rope toy | Christmas dog treats | dog bed
Cat side: elf cat costume | leaps and bounds think track cat toy | 'are you kitten me right meow" square accent pillow | 40″ kitty casita 4 levels
We can't forget to get our furry friends some Christmas presents this year! This cat costume is hilarious. I wonder if any cats actually like wearing costumes. My neighbor has this dog costume on her puppy and it is AH-dorable! Our dogs Batman and Muffin would love this dog toy, but they would have it all destroyed in literally 5 minutes. And our cat Twinkie would love to have this cat climber. He is always jumping onto the windowsill looking out the window and sometimes I catch him jumping on the counter (bad kitty).
Do you have any furry friends? What are you getting them for Christmas?
Thanks for reading and don't forget to check out the other #giftguides I have listed if your doing some last minute Christmas shopping and need some ideas! xx