This post may contain affiliate links, which means if you click and/or make a purchase, I may make a small commission at no cost to you. Any products gifted by a brand will be marked "c/o". Thanks for making For The Love of Glitter possible!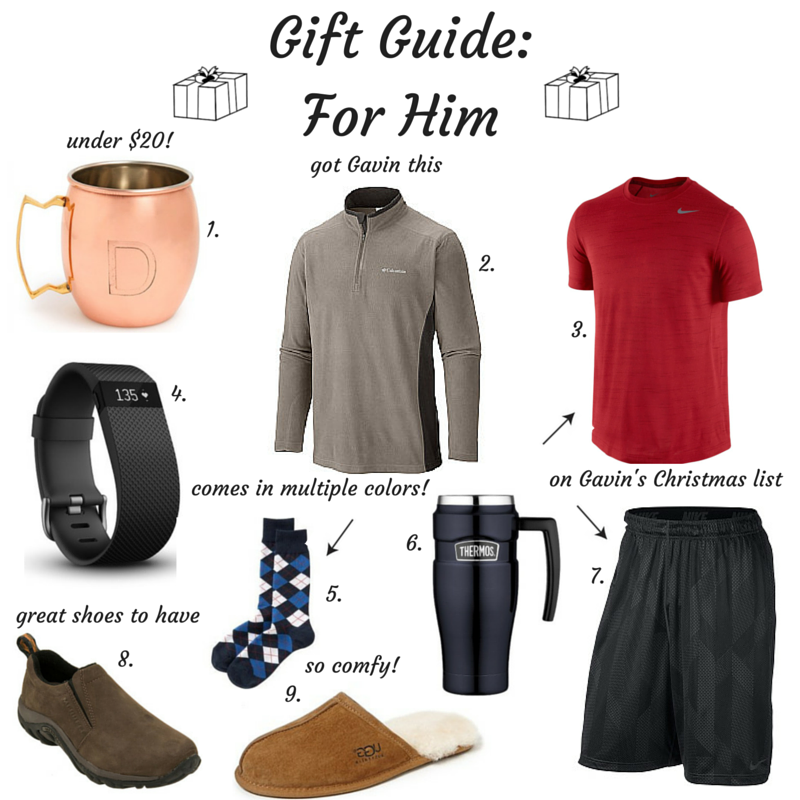 1. mug | 2. klamath range half zip | 3. dri-fit touch heathered short-sleeve | 4. wireless activity & heart rate tracker | 5. argyle dress socks | 6. thermos mug | 7. shorts | 8. merrell jungle moc nutbuck shoes | 9. ugg slippers
Every year it's always a struggle to find those gifts for your dad, boyfriend/husband, grandpa, brother, and father-in-law. Men say that we are hard to shop for, well that's a lie. At least we actually give them a list of what we want for Christmas. We have to constantly nag and pick at them to tell us what they want for Christmas. And most of the time we are going to get "I don't know what I want for Christmas", or I don't want anything for Christmas." Come on guys, we know you have a list of stuff that you would like to have, so just tell us, so it makes it easier for the two us. Am I right?
This year, Gavin actually told me what he wanted for Christmas which was a complete shocker. I got him the shoes from Hush Puppies that are super comfy, and I also got him the Columbia fleece sweatshirt that I got on major sale during Black Friday. Another thing he is getting for Christmas is tickets to the Rose Bowl game! He already knew about this week ago. I am going too, and I am seriously so excited! I have never been to Cali before.
If your still on the hunt for all those men in your life, good luck to you. Hopefully this list will be able to help you out.
Thanks for stopping by! xx