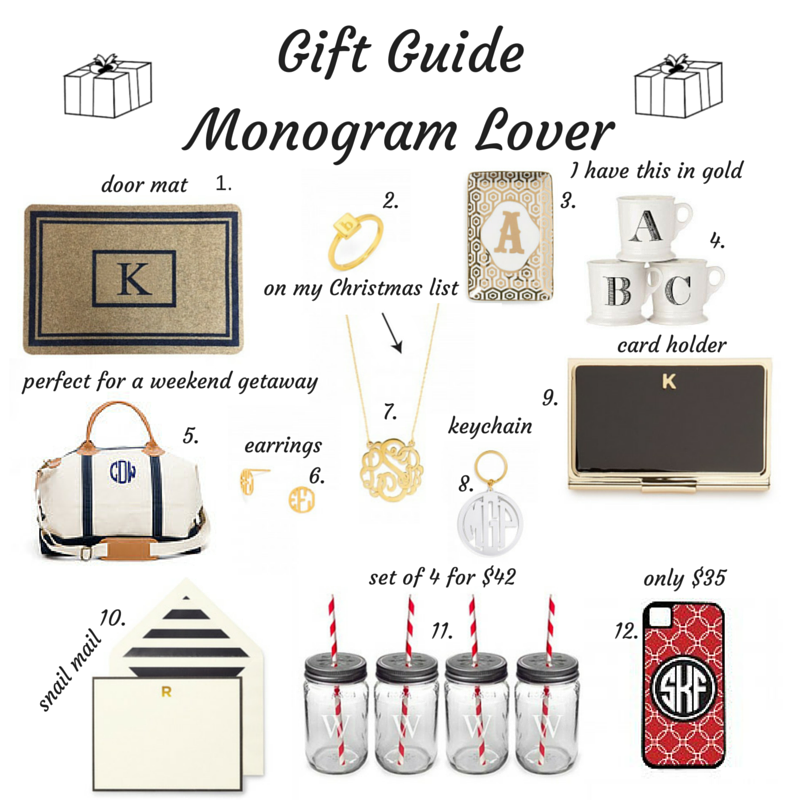 1. | 2.  | 3. | 4. | 5. | 6.  | 7. | 8. | 9. | 10. | 11. | 12.
Happy Monday, friends! I can't believe I am saying this, but I am so glad it's Monday, because that means it's a day closer to a four day weekend and it's a time we all get to spend with family on Thanksgiving. Are you traveling far for Thanksgiving or are you hosting Thanksgiving this year?
For today's #giftguide, I gathered up a collage of monogramed items for all you monogram lovers. All of these are under $100 and make a great stocking suffer, or even for a friend. The monogram necklace is actually on my Christmas list and I plan on gifting the monogram necklace to a couple family members. I love how monogram pieces are personal and special when you get to create your own.
Thanks for stopping by and have a great day! xx