This post may contain affiliate links, which means if you click and/or make a purchase, I may make a small commission at no cost to you. Any products gifted by a brand will be marked "c/o". Thanks for making For The Love of Glitter possible!
Have any of you heard of the HidrateMe Smart Water Bottle? I am so excited to tell you all about it!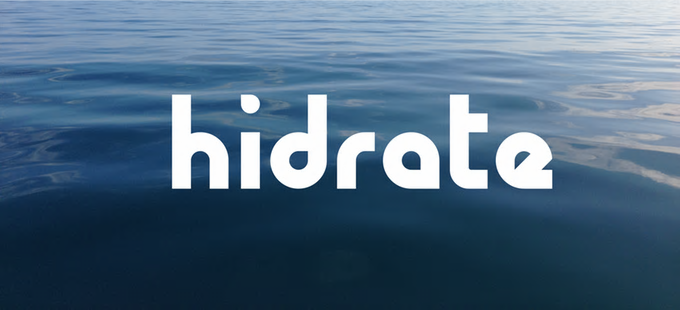 HidrateMe is a smart water bottle that syncs with a corresponding mobile app available for iOS and Android devices. HidrateMe helps you keep track of water intake and prove hydration habits. Embedded with LED lights, the bottle gives off an ambient glow to make sure that you never forget to drink your water again.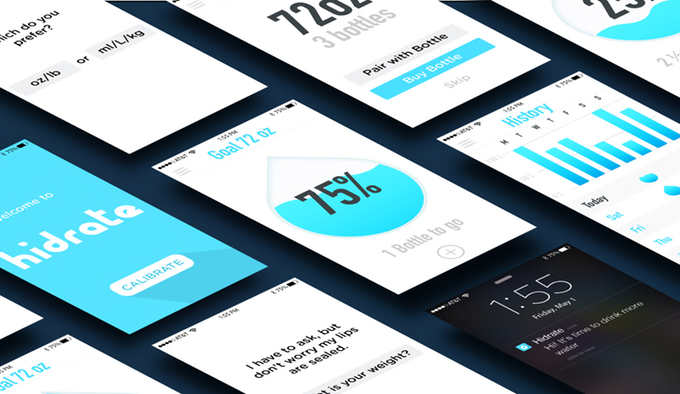 The hidrate app calculates your needed daily amount based on your gender, age, weight, and height. The app also syncs to your favorite wearables and fitness apps to adjust to water goals to fit your activity level. Lastly, it takes into consideration the location information on your phone to adjust your daily water intake based on your surrounding such as the temperature, humidity, and elevation.

The HidrateMe bottle is a 24 oz. – 710 ml. reusable water bottle, made out of BPA free Tritan plastic. It's dishwasher safe and comes with a leak proof cap. The sensor stick inside the bottle automatically tracks how much you drink throughout the day. It sends information to the Hidrate app on your phone and glows when its time to drink more water. The battery is easily replaceable and sold in most stores, and it lasts over a year, so you never need to recharge it.

The HydrateMe bottle also comes in a variety of colors: white, green, teal, pink and black.
The HydrateMe water bottle was designed to transition from the office to the gym.
The HydrateMe smart water bottles are expected to launch Winter 2015/2016. Now, who's ready to take the plunge with me to keep our bodies hydrated?
Here is there kick start video about the HydrateMe Smart Water Bottle
Stay connected:
Website: http://hidrate.me/
Instagram: https://instagram.com/hidrate_me/
Pinterest: https://www.pinterest.com/hidrate_me/
Twitter: https://twitter.com/hidrate_me
Facebook: https://www.facebook.com/hidrate.me?_rdr=p
Youtube: https://www.youtube.com/channel/UCVZ9P0HDJ_i68pXQay0bLQA
Google+: http://www.fortheloveofglitter.com/wp-admin/post-new.php
Thanks so much for reading and have a great Wednesday! 🙂
P.S. There is a giveaway that will be happening on Instagram (@_fortheloveofglitter) tonight with Mikarose. We will be giving away a $50 gift card to Mikarose. Make sure to enter! 🙂