This post may contain affiliate links, which means if you click and/or make a purchase, I may make a small commission at no cost to you. Any products gifted by a brand will be marked "c/o". Thanks for making For The Love of Glitter possible!
Happy Monday, friends! As some of you may have noticed, I didn't do any blog posts last week because I just wanted to take the week off to relax, and catch up with things at home since I have been gone so much, but this week I am back at it with a week full of blog posts.
I had the best time at Lake Powell and did so many "firsts" such as jet skiing, sleeping on top of a house boat, cliff jumping, driving a boat and so much more! So today, I will be sharing some photos with you from our trip. Enjoy!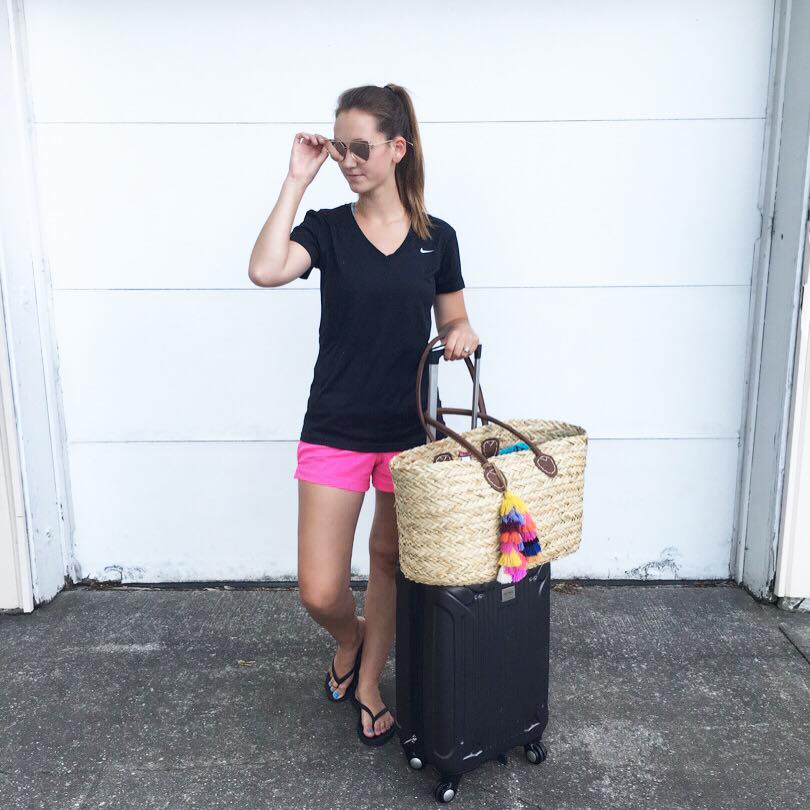 Utah here I come!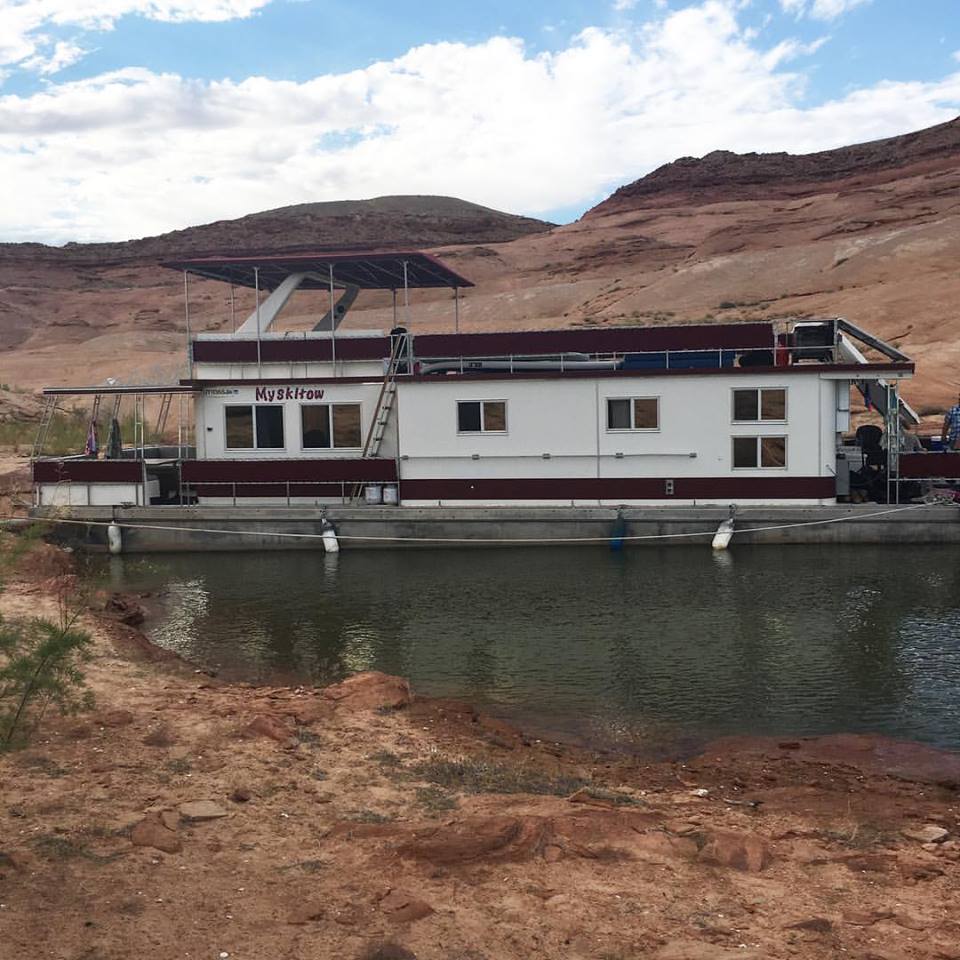 I'm on a boat, I'm on a boat, I'm on a boat… (anyone catch onto what song this is? It's by Lonely Island)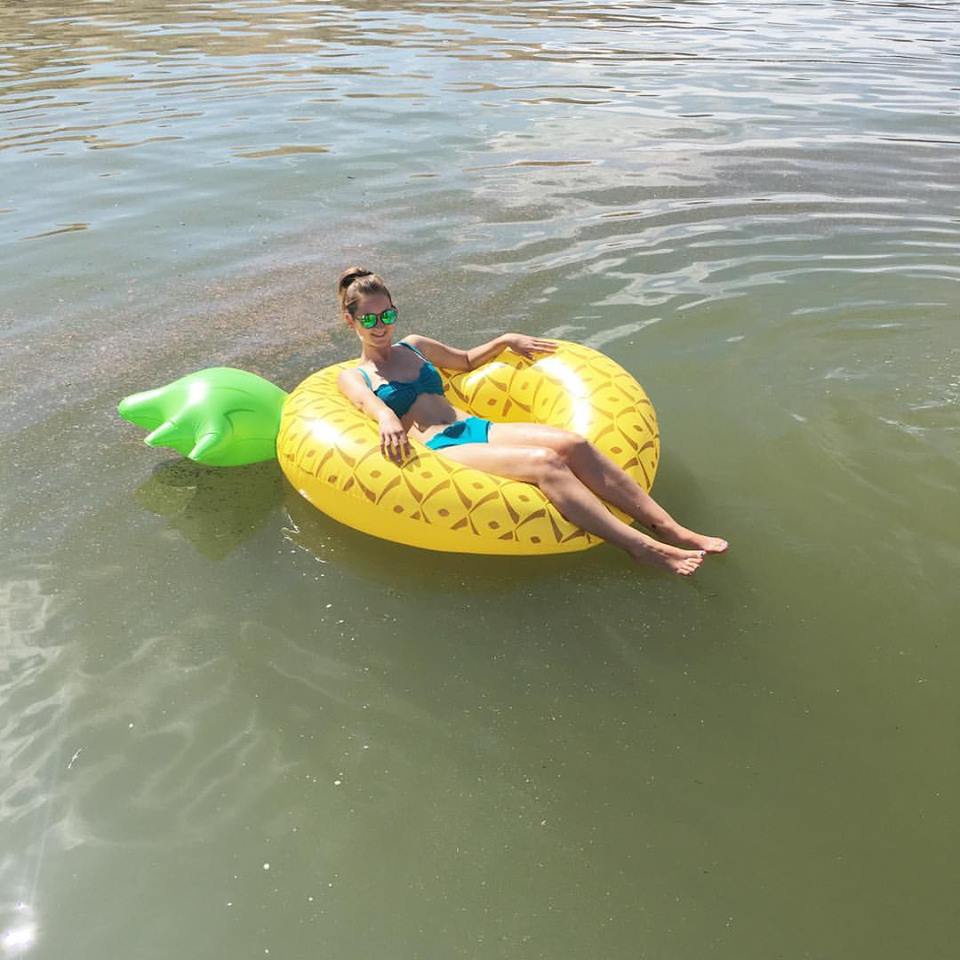 Had to settle with a pineapple float, since I forgot my Swan float back at home 🙁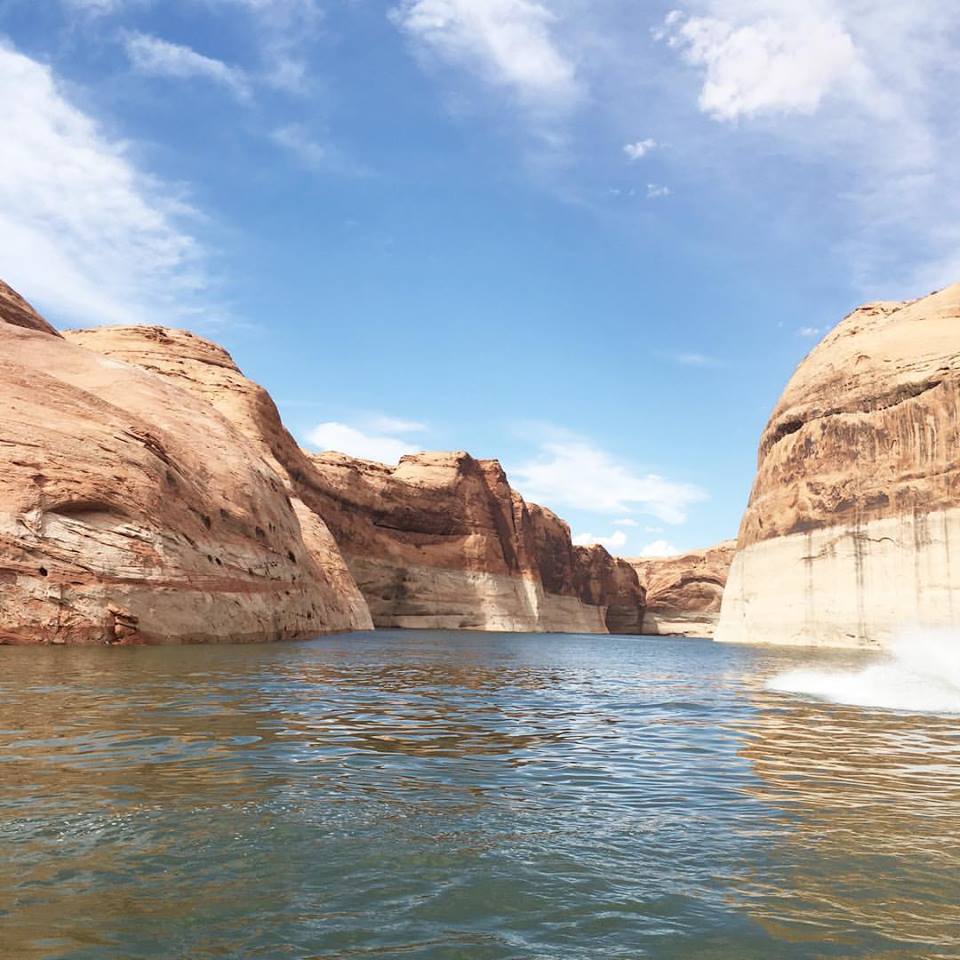 It was so neat driving through here on the jet skis.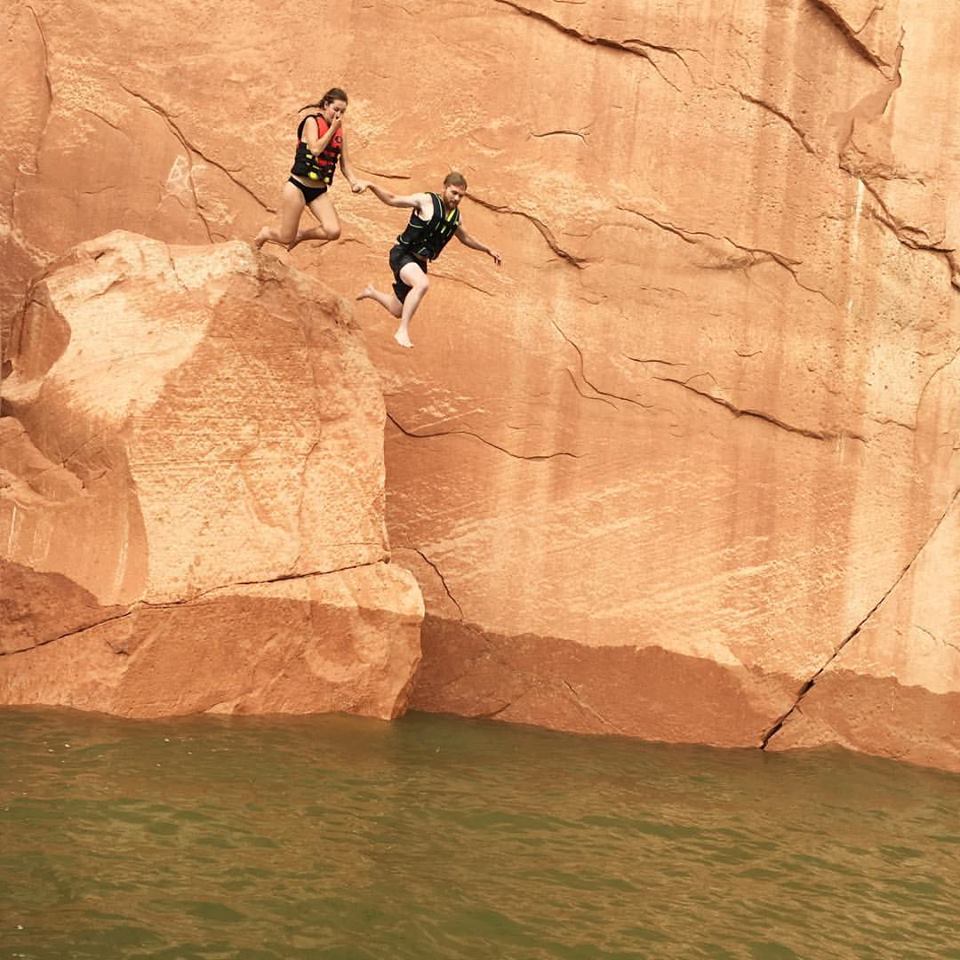 It took me 10 minutes to jump off this cliff. I don't mind heights and roller coasters, but this was just so scary. There were 2 other cliffs next to this one and the tallest one was 40 feet and Gavin and a few other people were jumping off at one.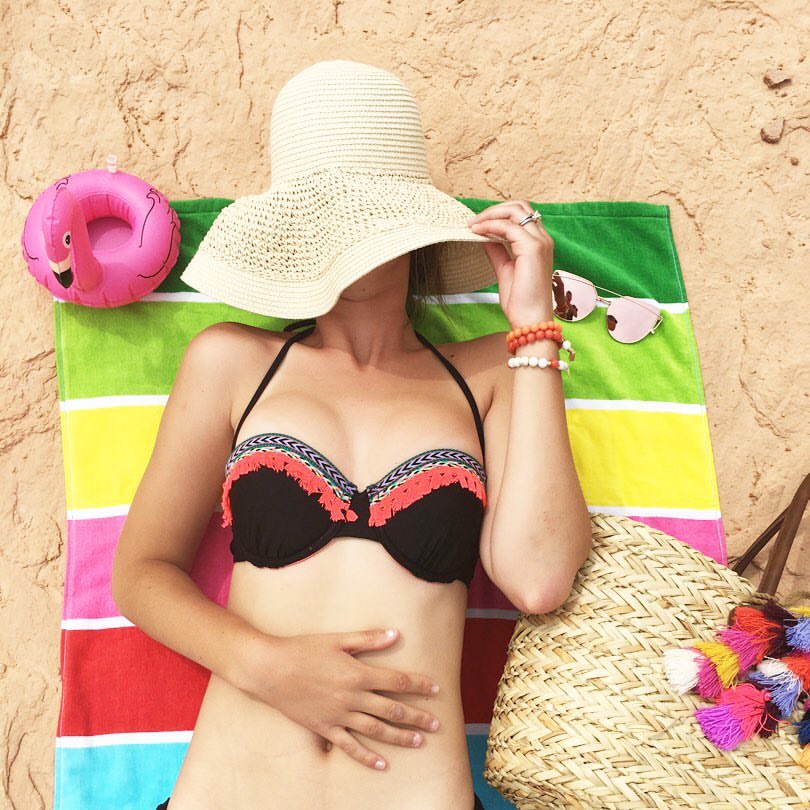 I brought all these cute beach essentials so I had to take a picture 😉
Thanks so much for stopping by and have a great Monday! xx