This post may contain affiliate links, which means if you click and/or make a purchase, I may make a small commission at no cost to you. Any products gifted by a brand will be marked "c/o". Thanks for making For The Love of Glitter possible!
I am so excited to share my first ever hotel review with you all! Last week we stayed at the Loews Minneapolis Hotel in Minnesota, and it was by far one of the best hotels we have stayed in!
Loews Minneapolis Hotel
We stayed in an executive room with a big, comfy king bed. The blue mural on the wall replicated the skyline that was outside our window. It had an office desk for work, and an amazing walk-in shower with a setting that you could pick how hot you wanted the temperature of your water.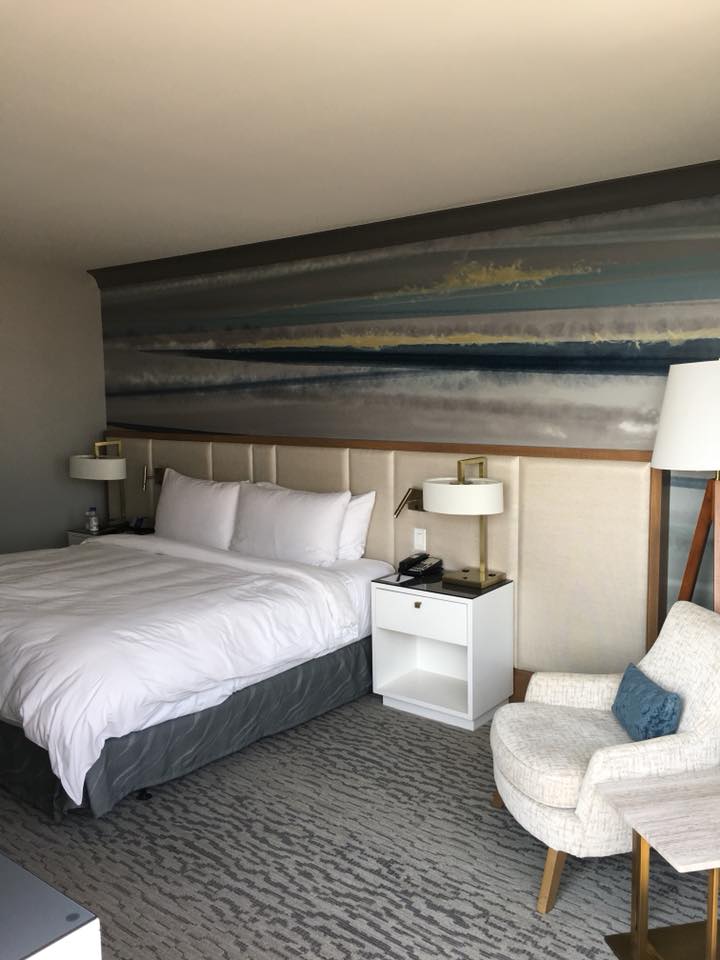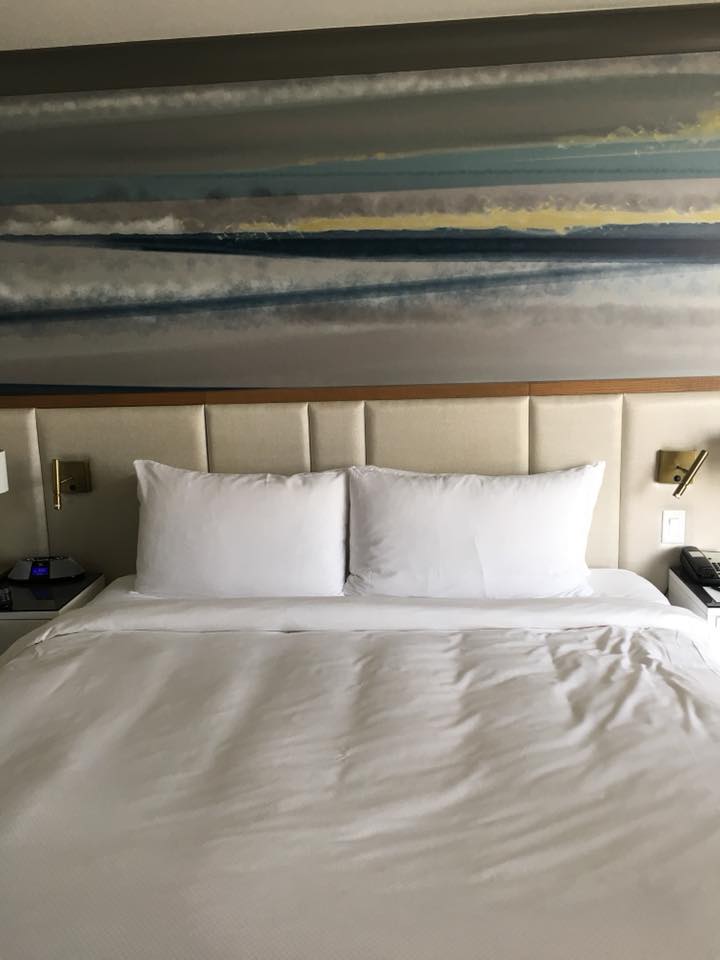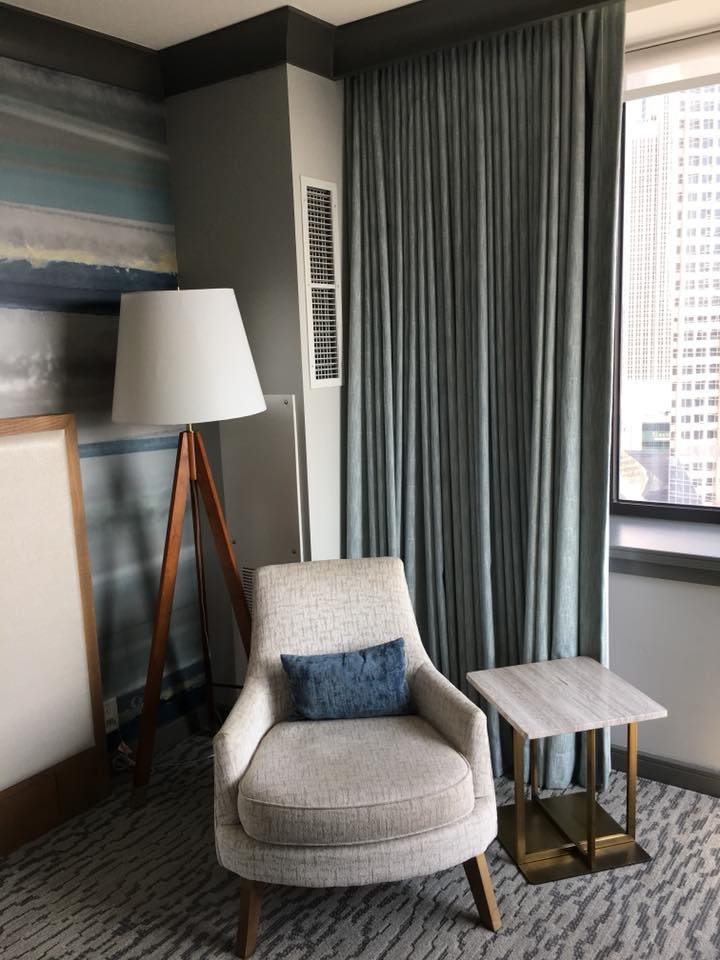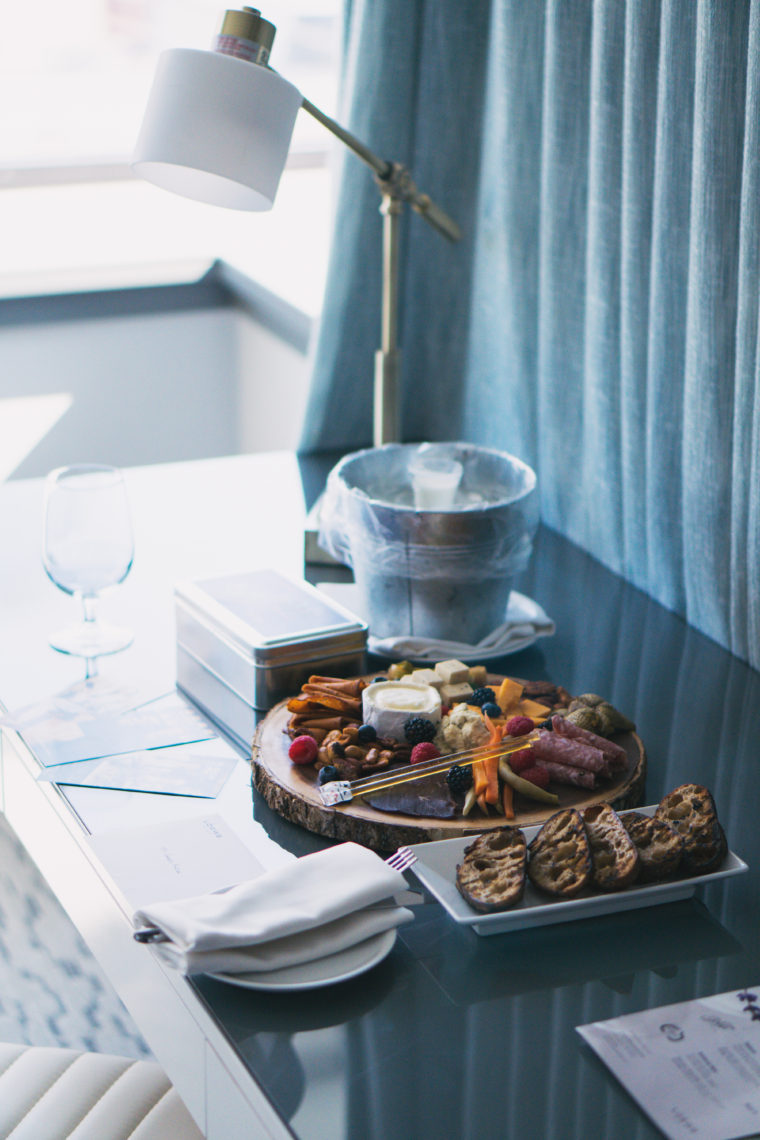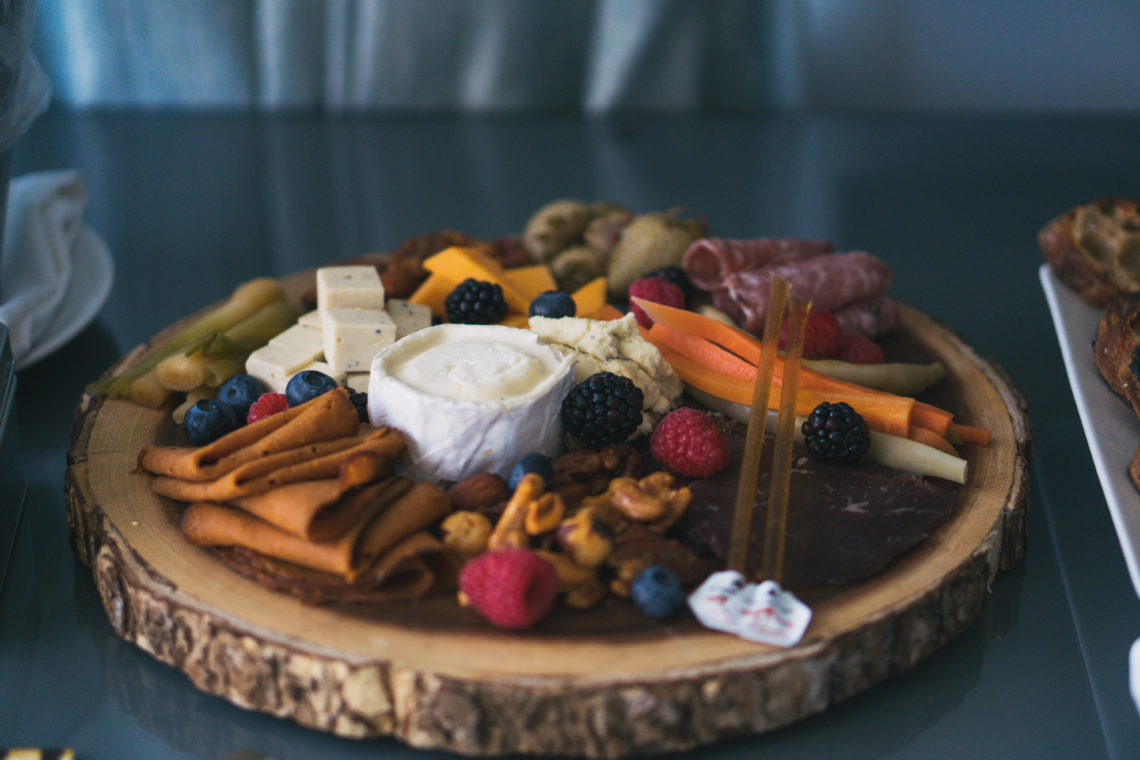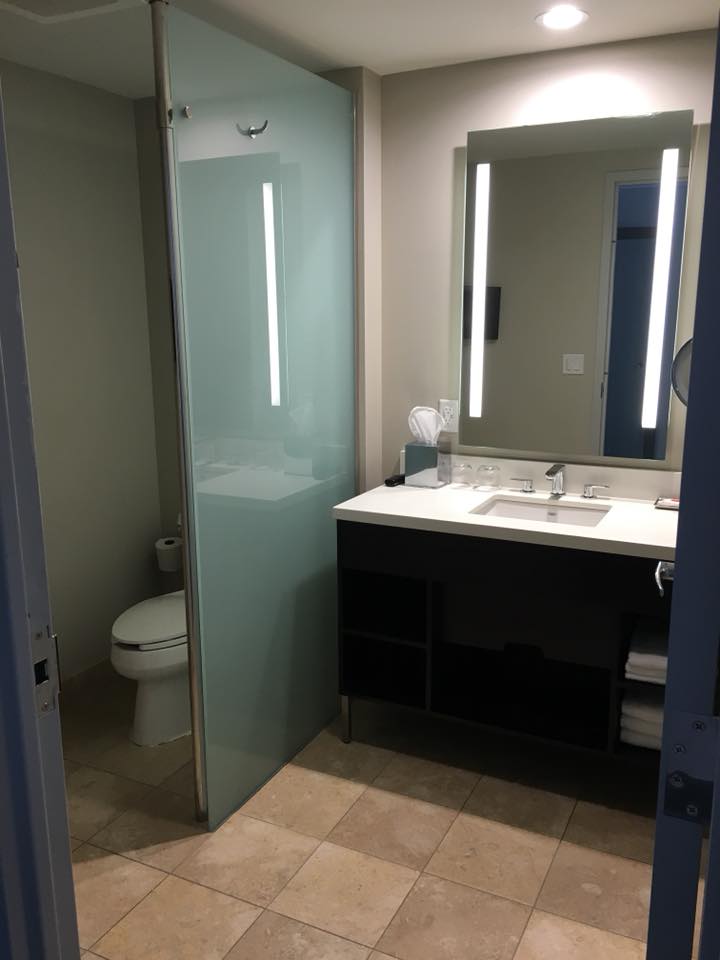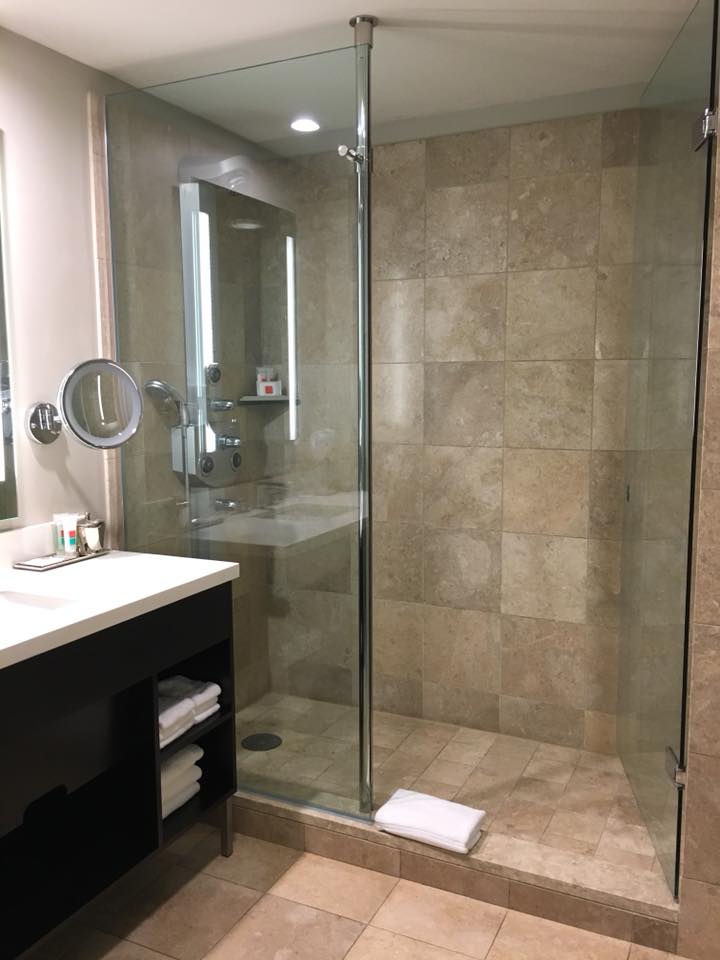 The Amazing Views
As soon as you walked into the room you could see a big part of Minneapolis right out your window. You could see the busy streets filled with traffic and people heading to work. I absolutely loved waking up to these views!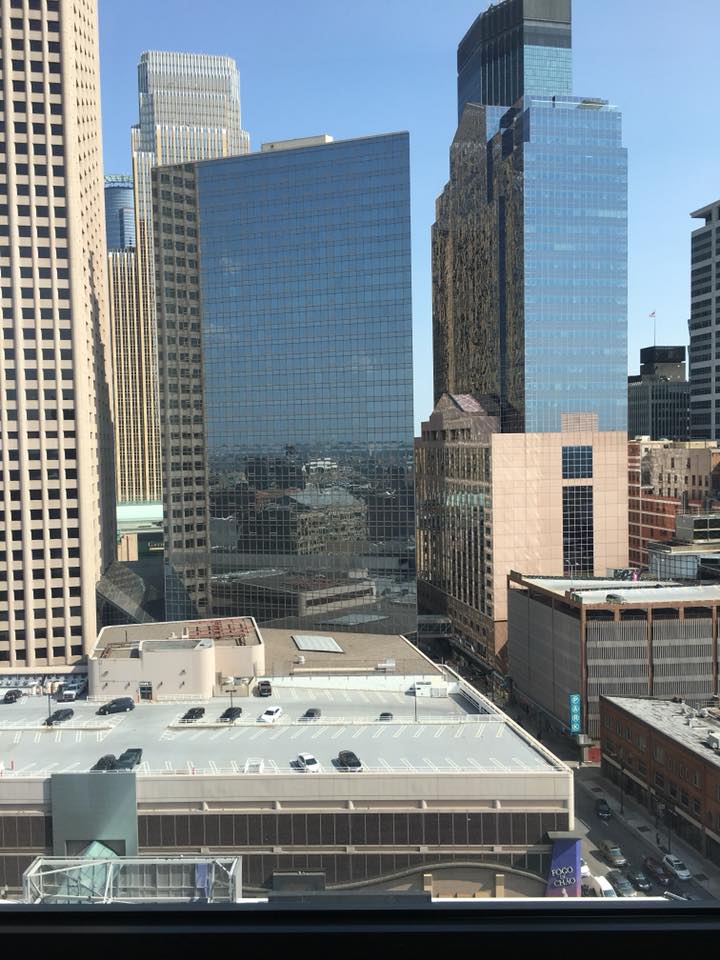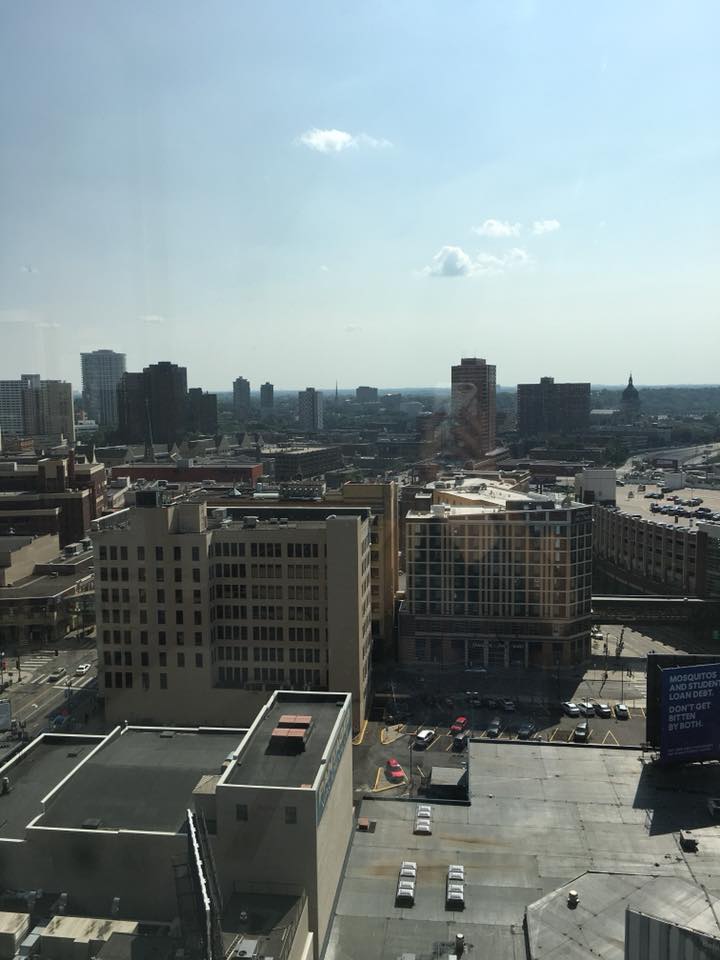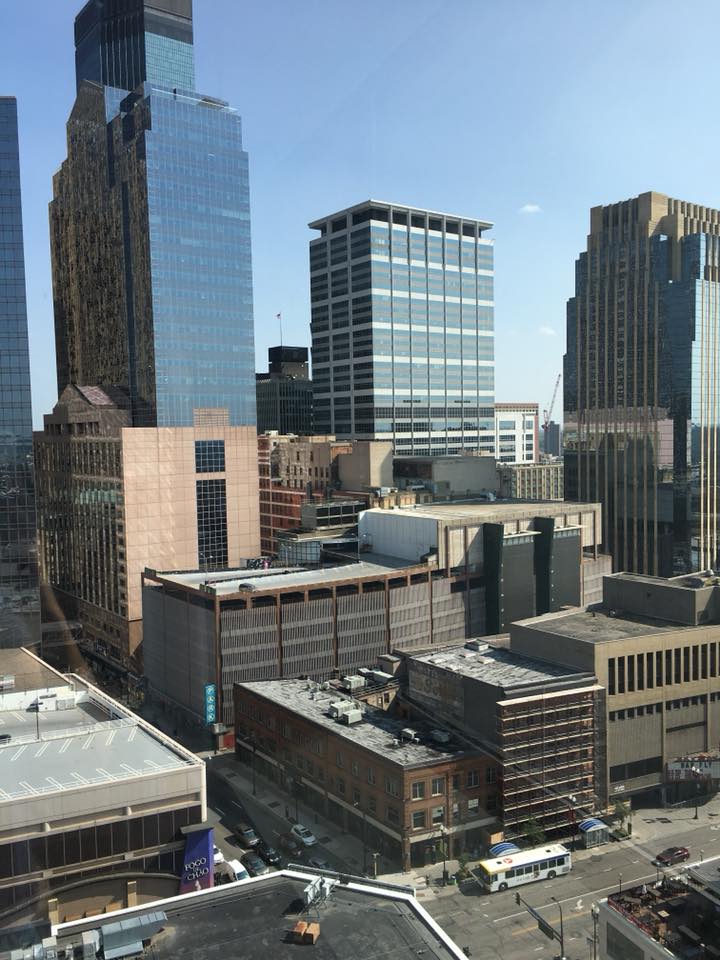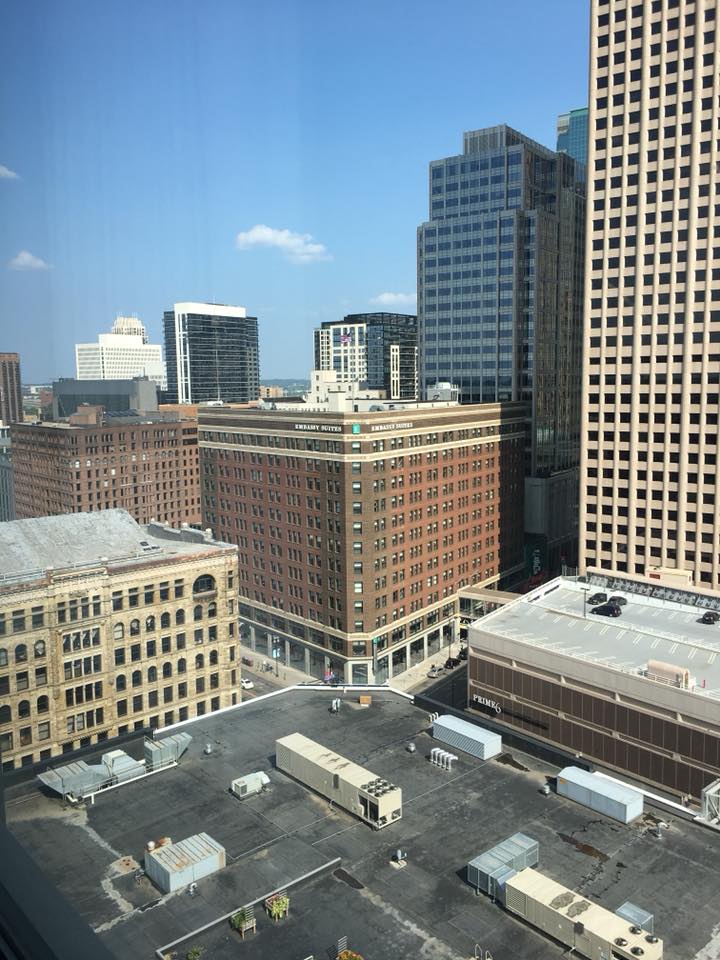 Embury Spa
If you are looking for a relaxing time at the Loews Hotel, then you need to visit the Embury Spa. They offer facials, messages, body  treatments, along with finishing touches like make-up application, blow-drys, and waxing. I had my first ever facial done, and a 50 min massage. It's definitely what this mama needed.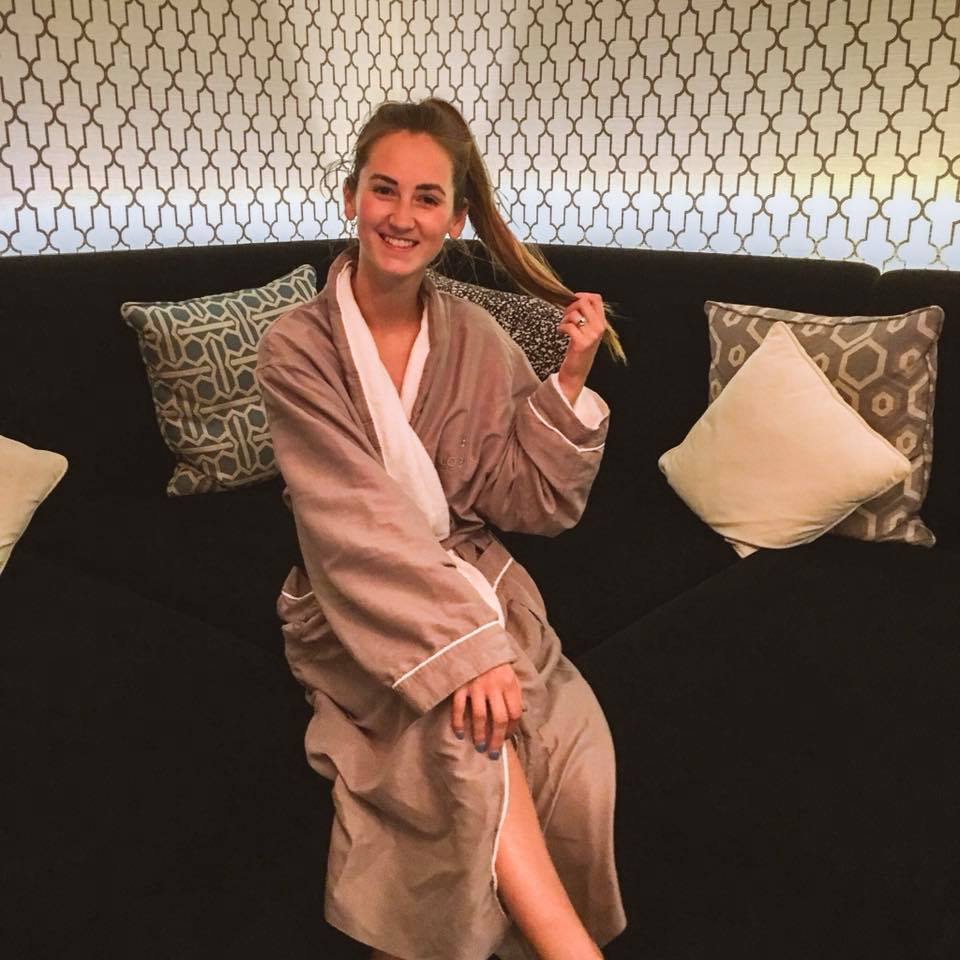 Room Service
It was my first time ever ordering room service and having breakfast in bed. I felt like such a queen. I ordered eggs sunny side up, ham, seasoned potatoes, white bread, and chocolate chip pancakes. Everything was so delicious and I loved that I didn't have to leave the room for breakfast.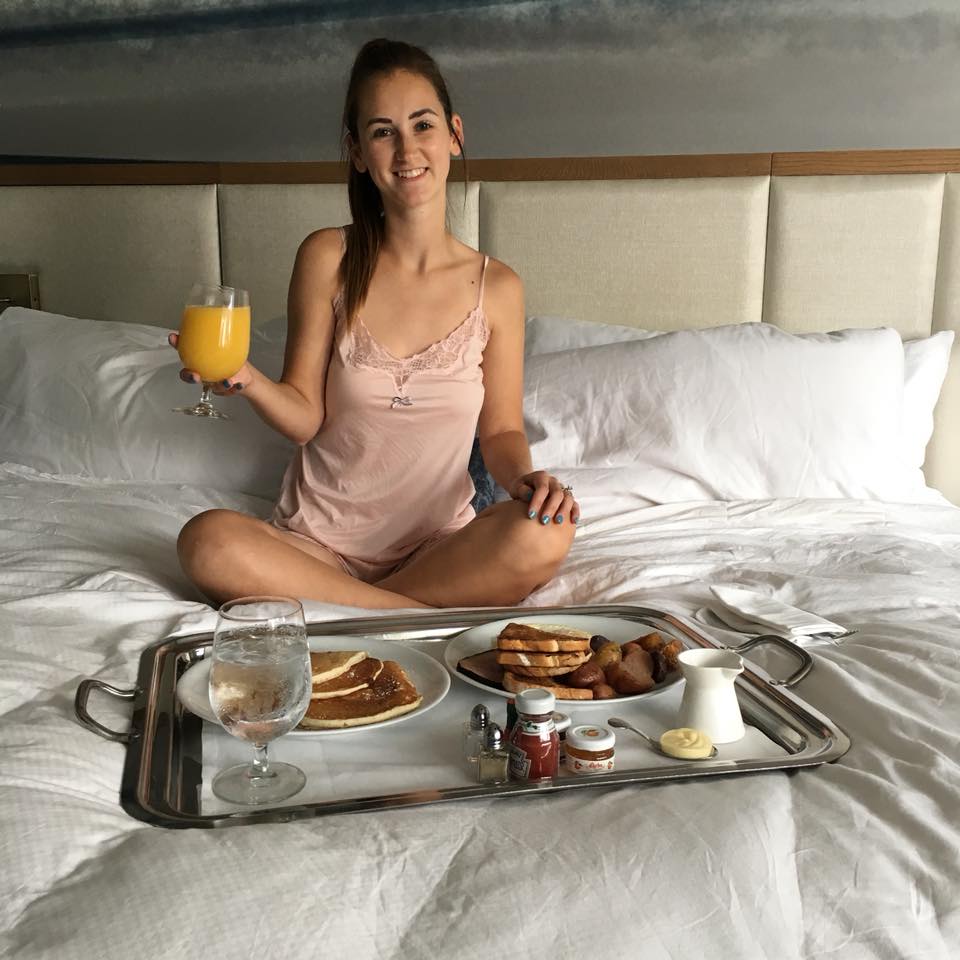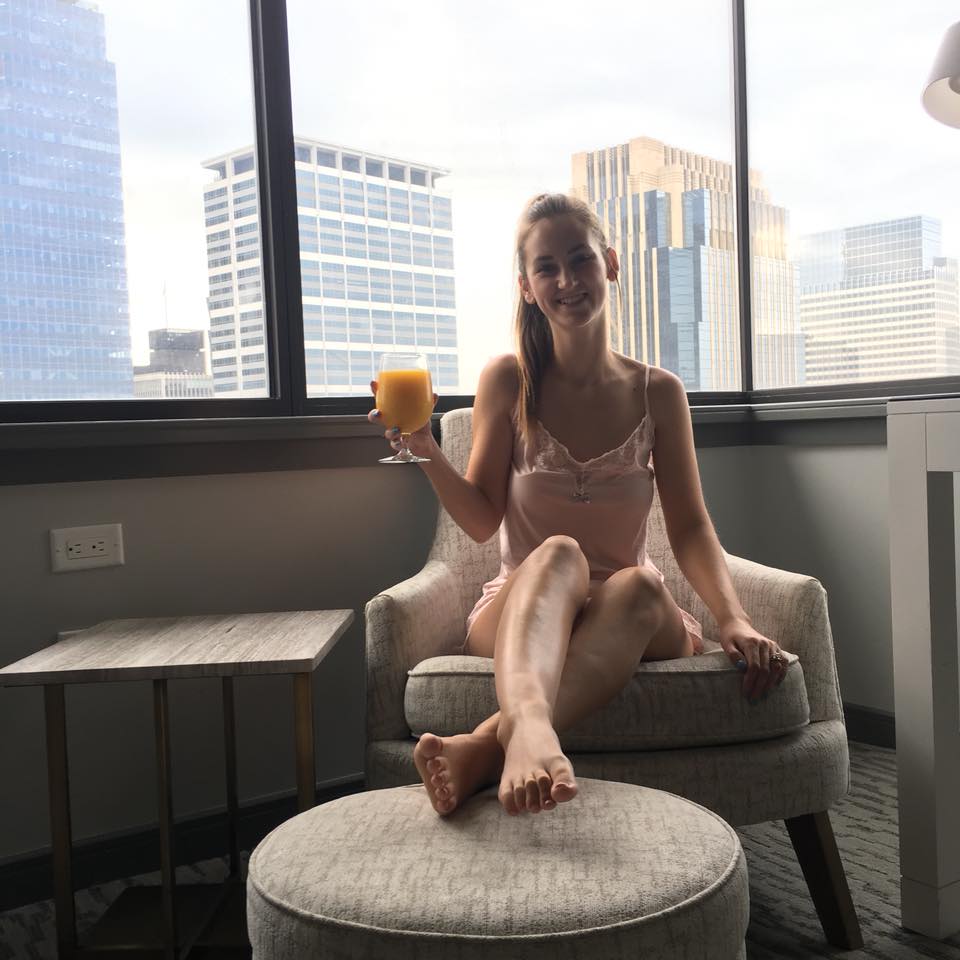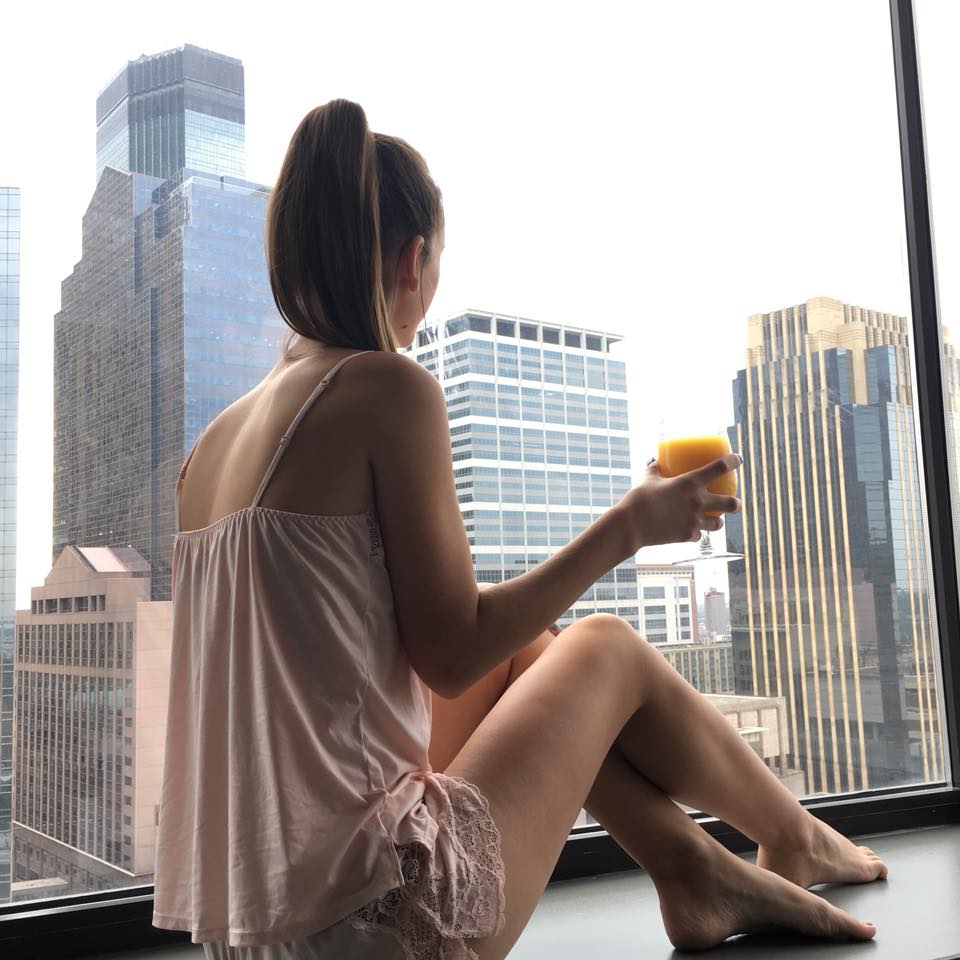 Cosmos
Breakfast is my favorite meal of the day, so I was so excited to eat at Cosmos on Wednesday morning! Our awesome waiter recommended the Minnesota Benedict to that's what Gavin ordered. I ordered the American Breakfast with a side of pancakes.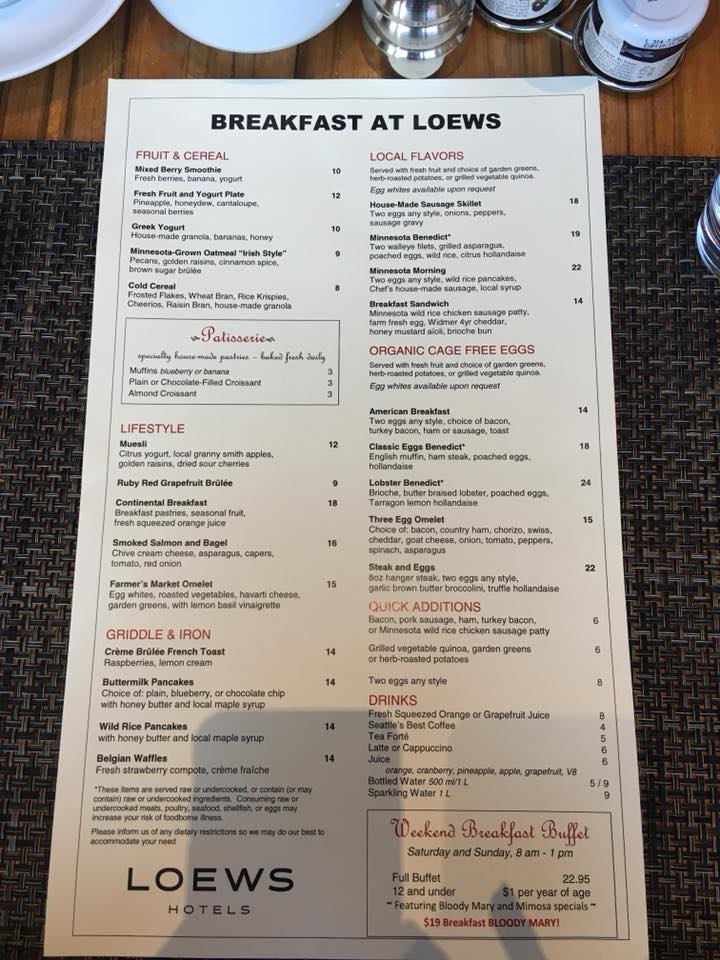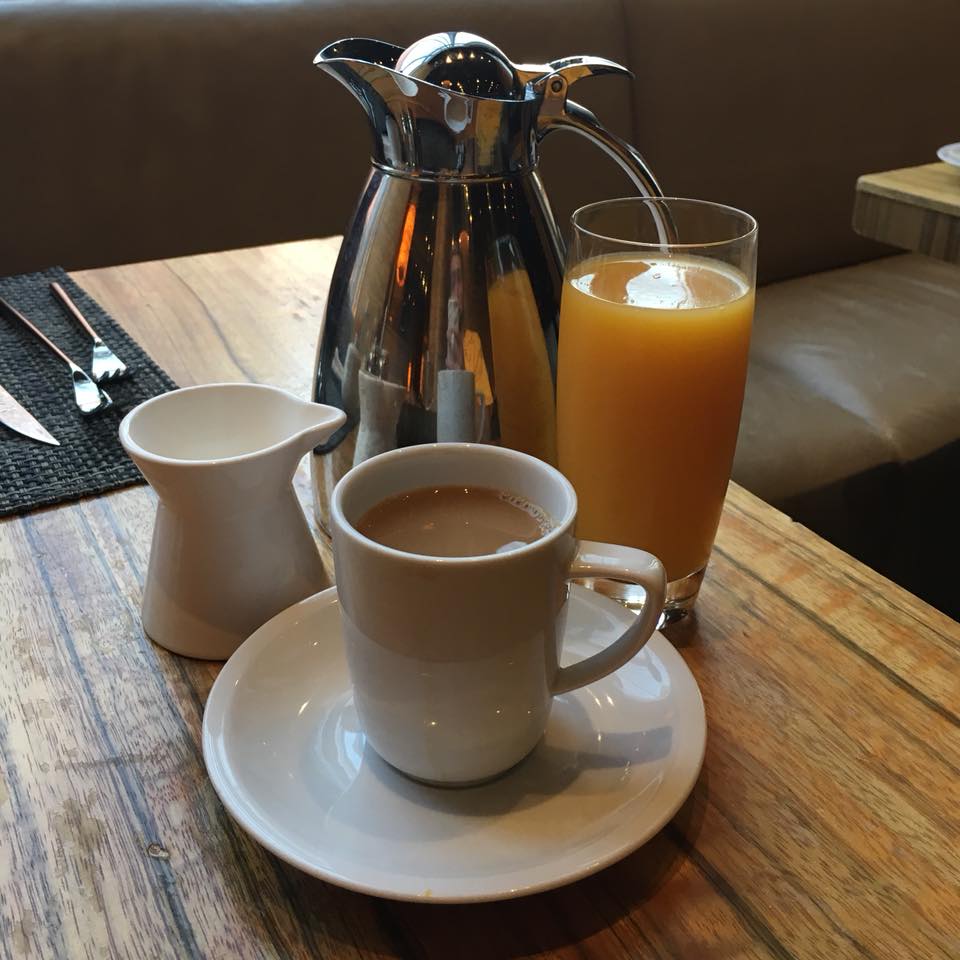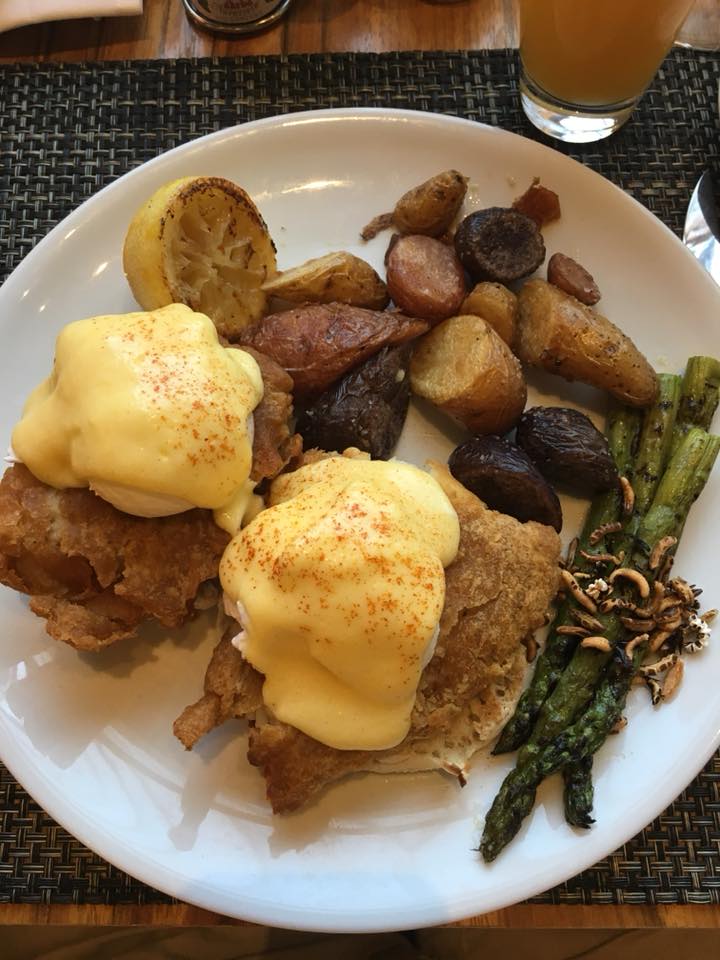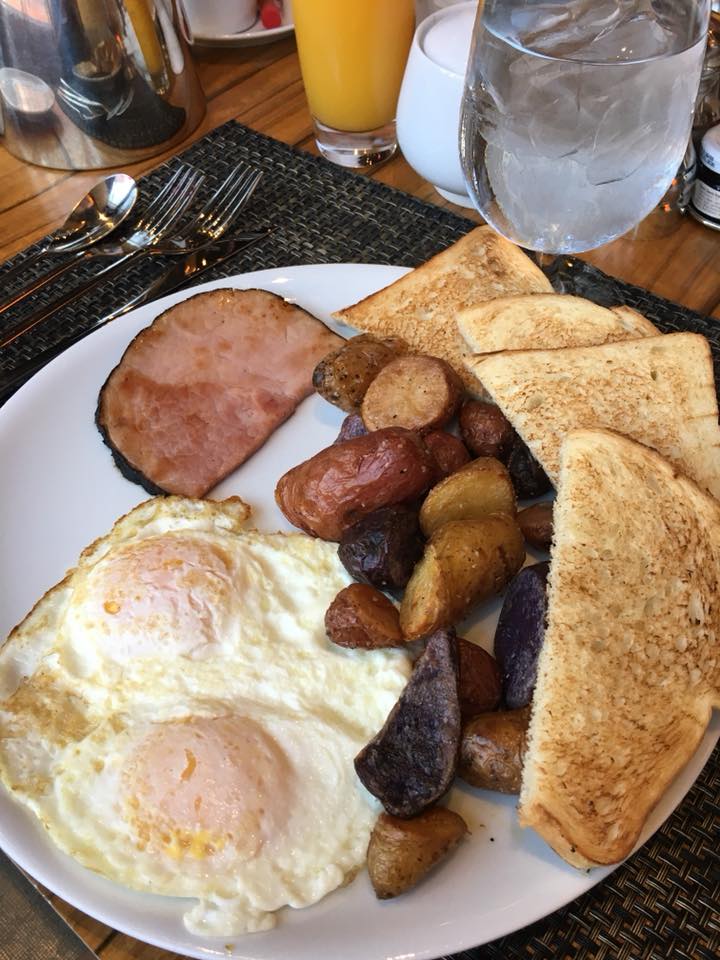 Releve
Gavin and I ate at the Releve Restaurant on Tuesday night. For our appetizer, we ordered the meat and cheese tray which had a variety of meats, cheeses, nuts & blackberries. For our cocktails, Gavin ordered the Tennessee Toddy and I ordered the Cosmos which was right up my alley. It was very fruity, which I like. For our entree Gavin ordered the salmon which I knew he would order, since he loves sea food, and I ordered the chicken. The dessert was the best part of the meal. Gavin ordered the Strawberry Shortcake Parfait, and I ordered the Chocolate Pot-de-Creme.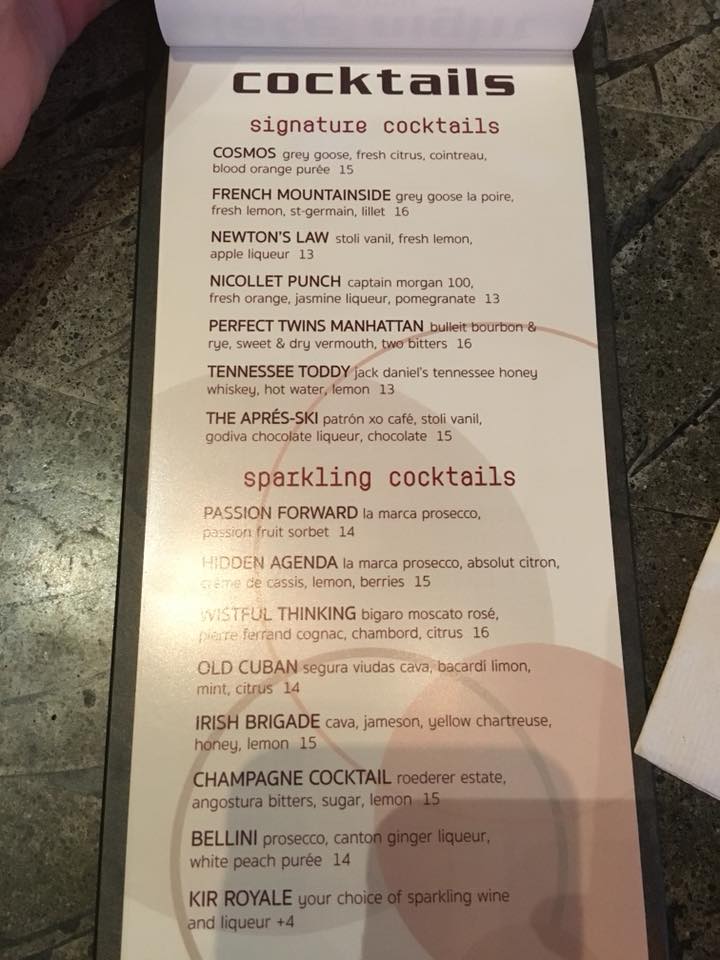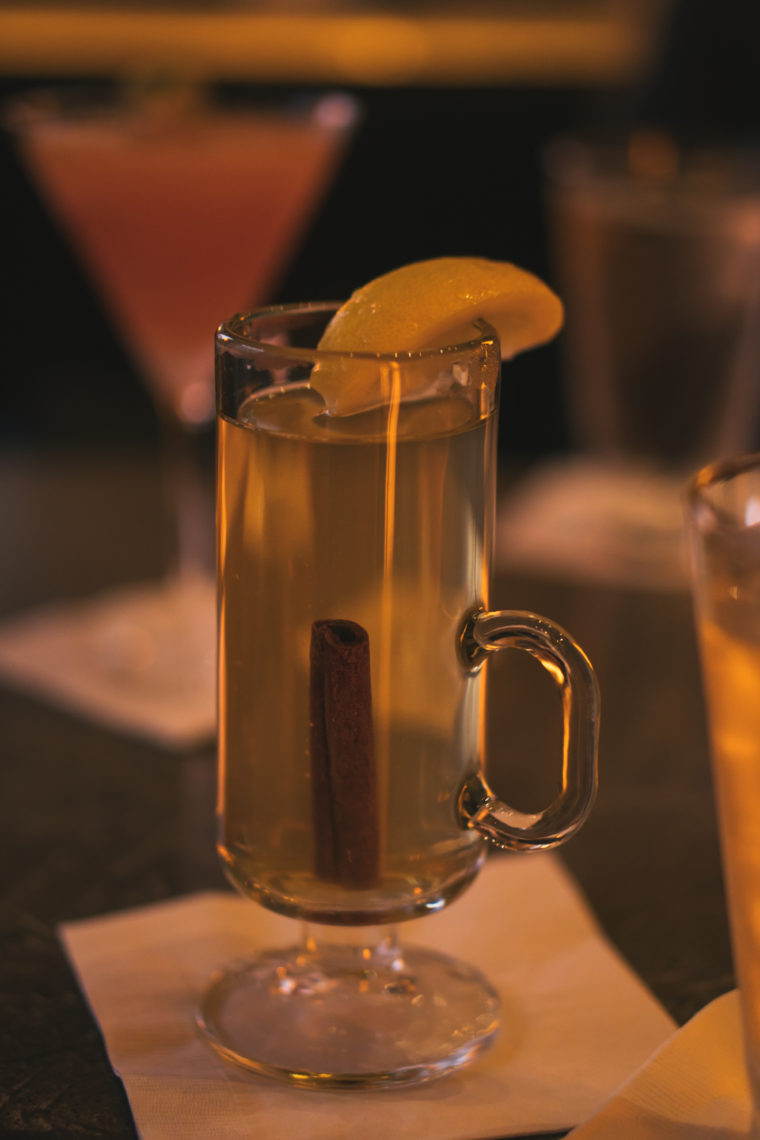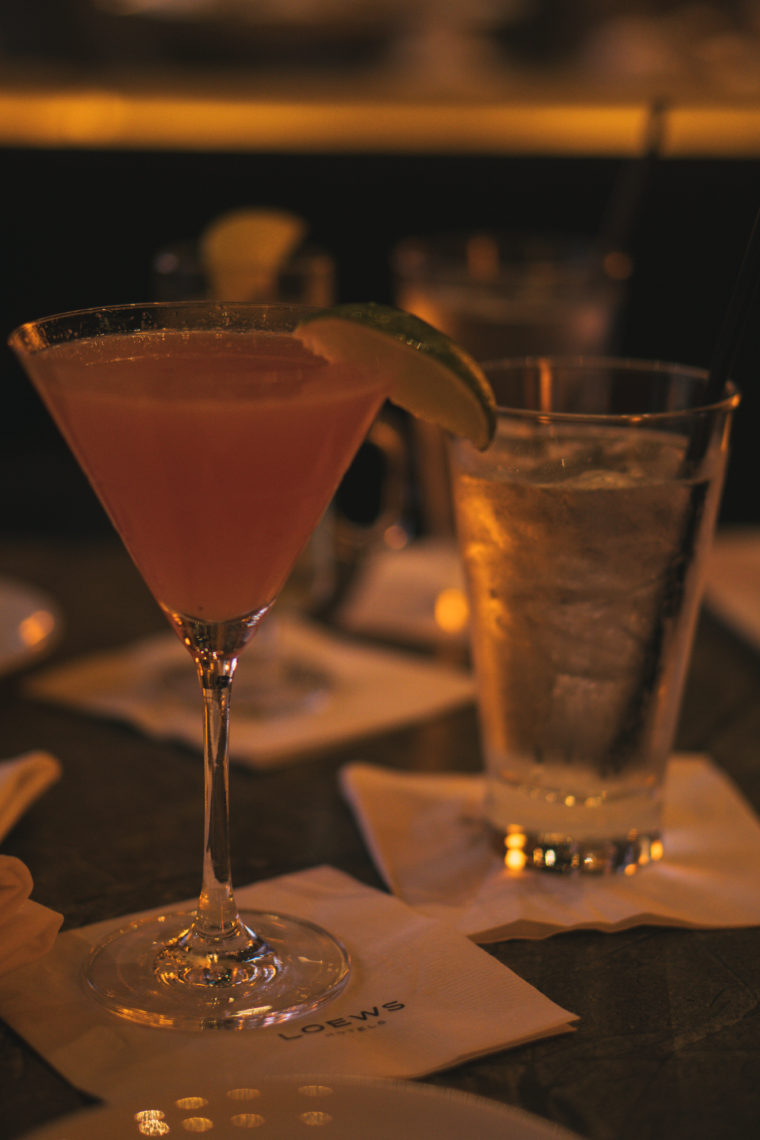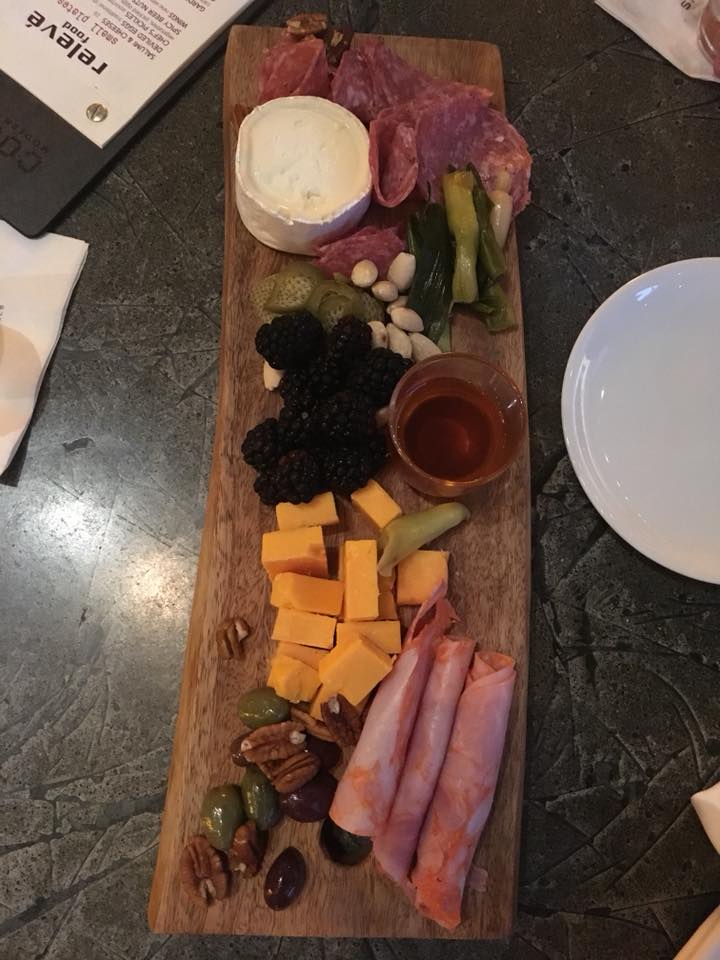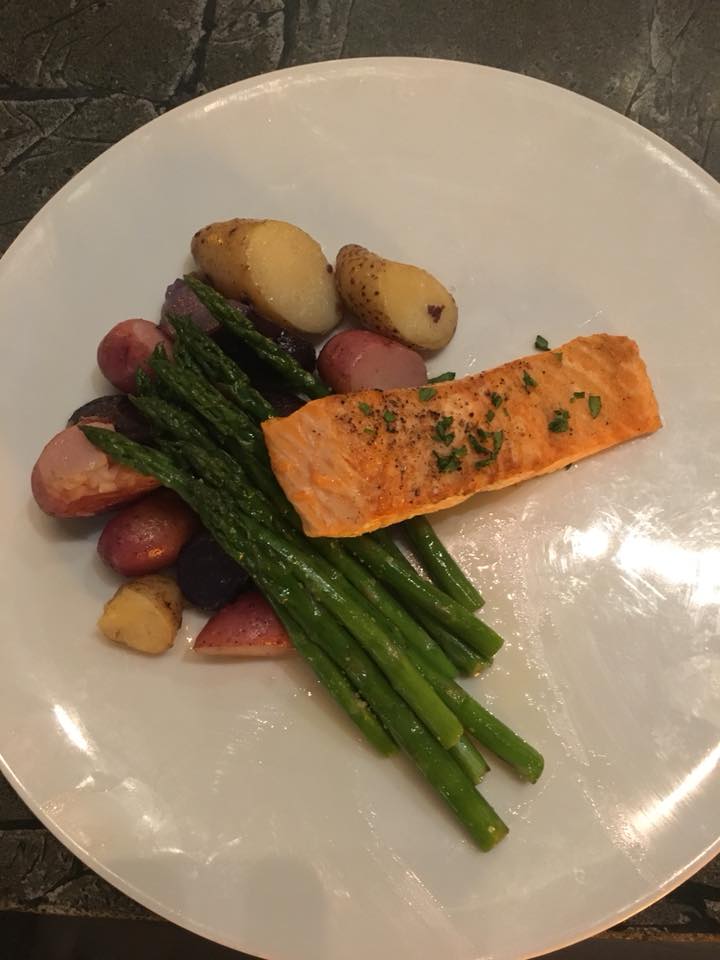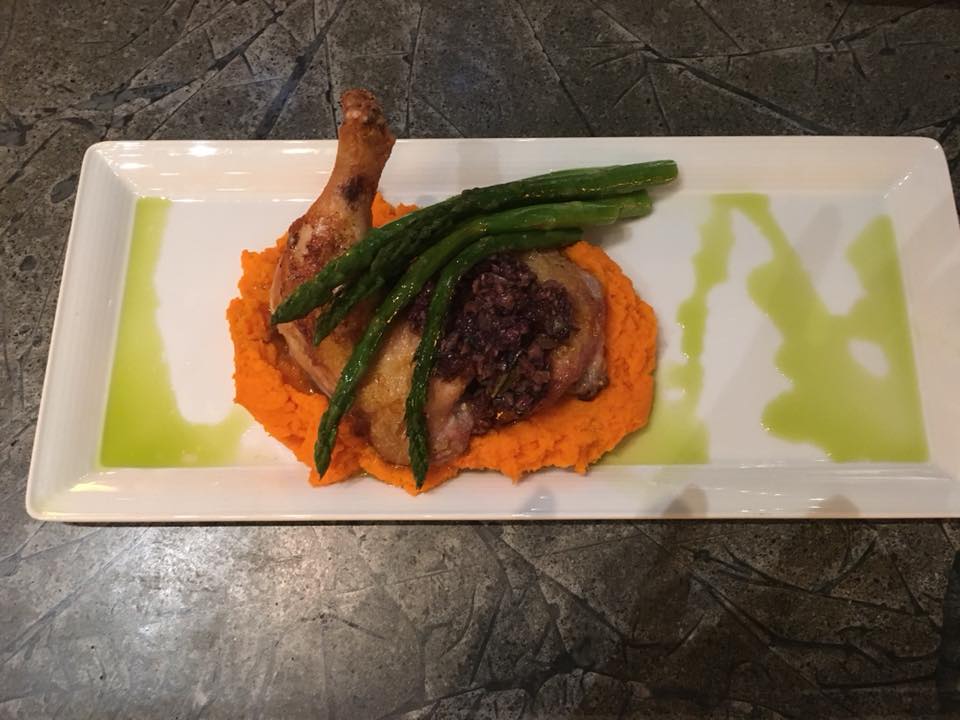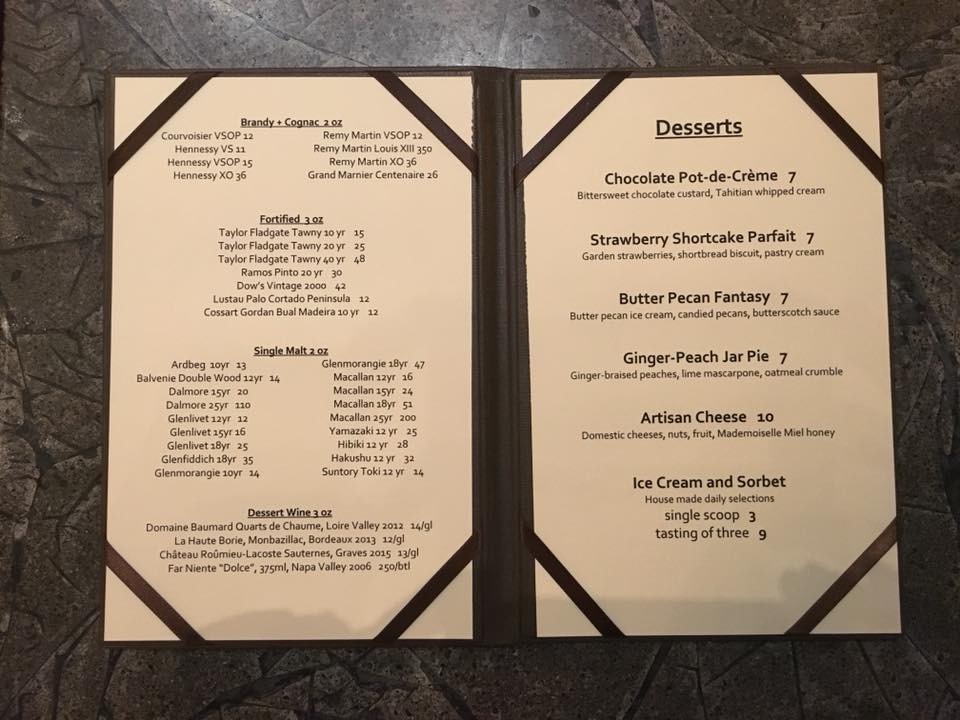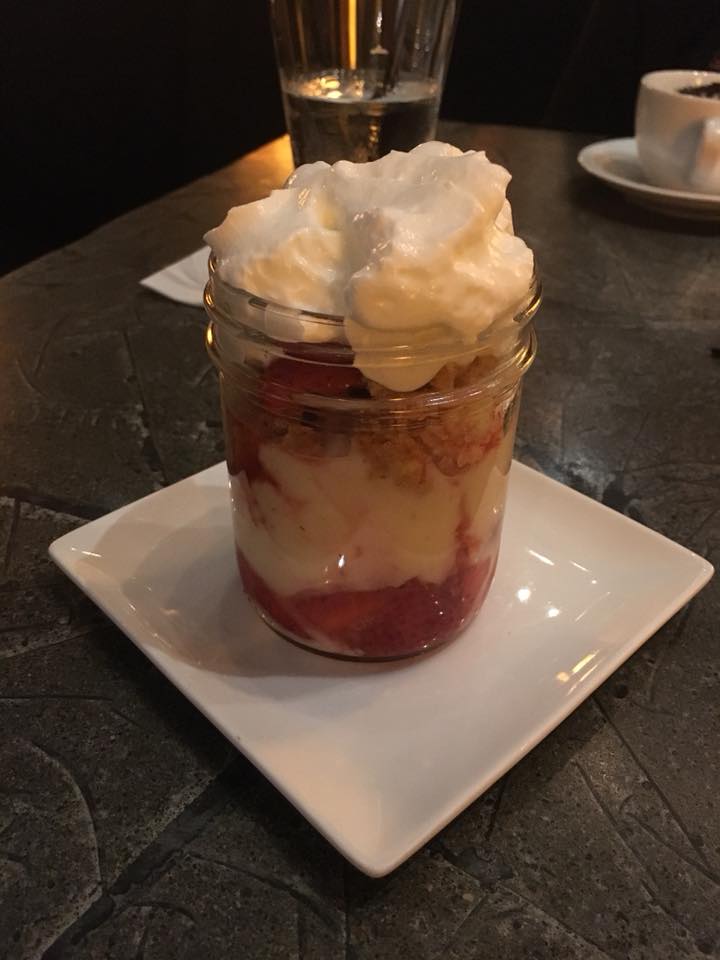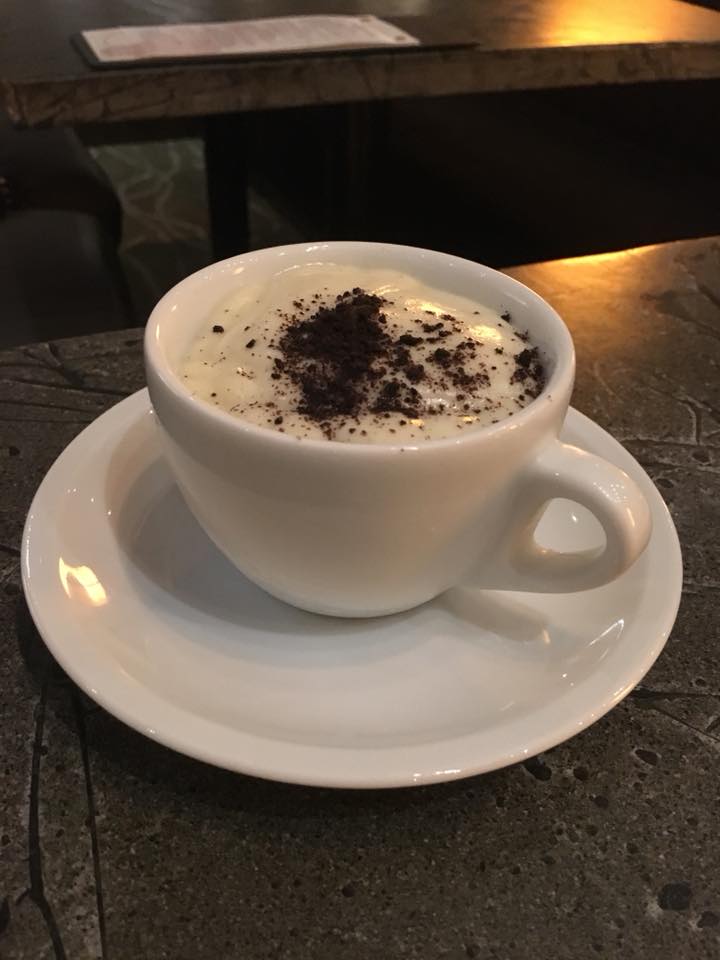 Sea Life Minnesota Aquarium
We took Kamden to his first aquarium at the Sea Life Aquarium inside the Mall of America. Kamden absolutely loved being able to get up close and personal with all the sea life creatures! The Sea Life Aquarium has endless species to see, and they also offer a behind-the-scenes-tour, snorkeling with the fish, feeding the rays, overnight stays & even proposals and weddings!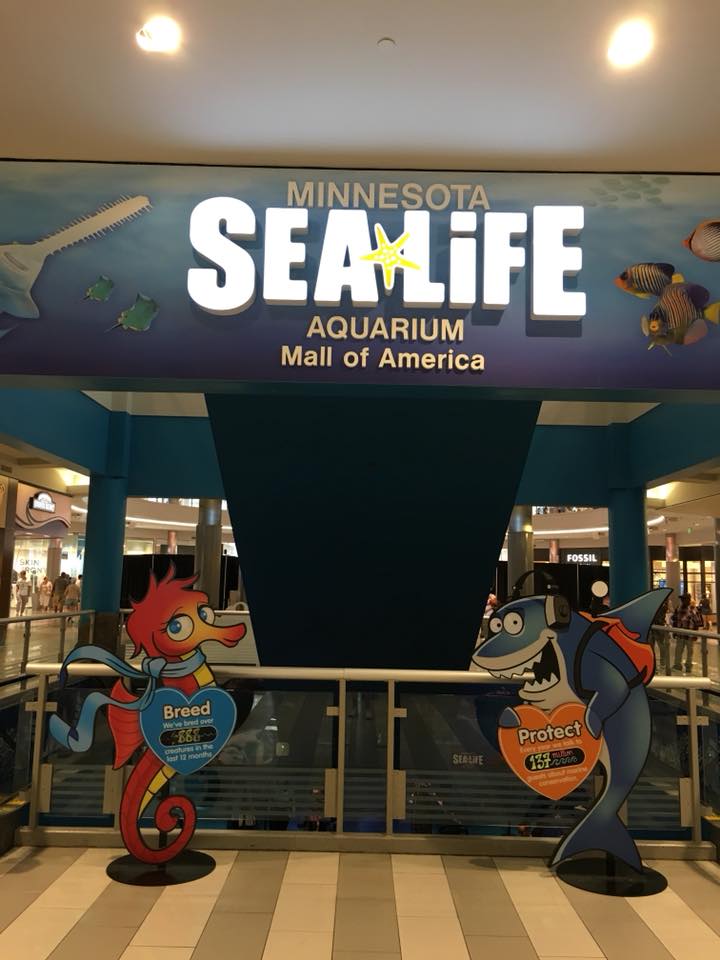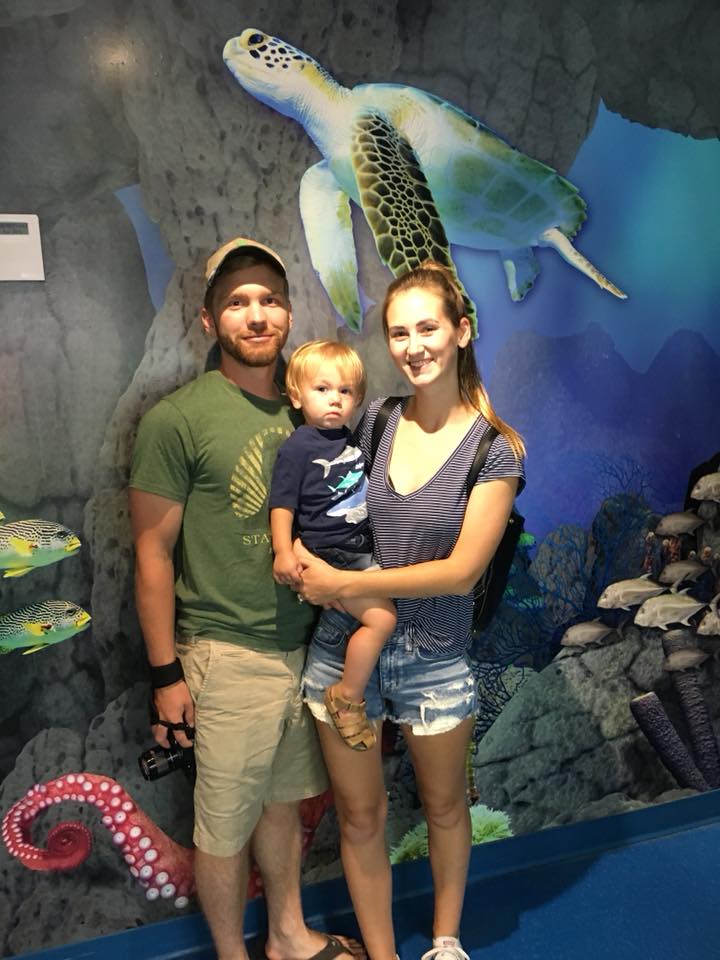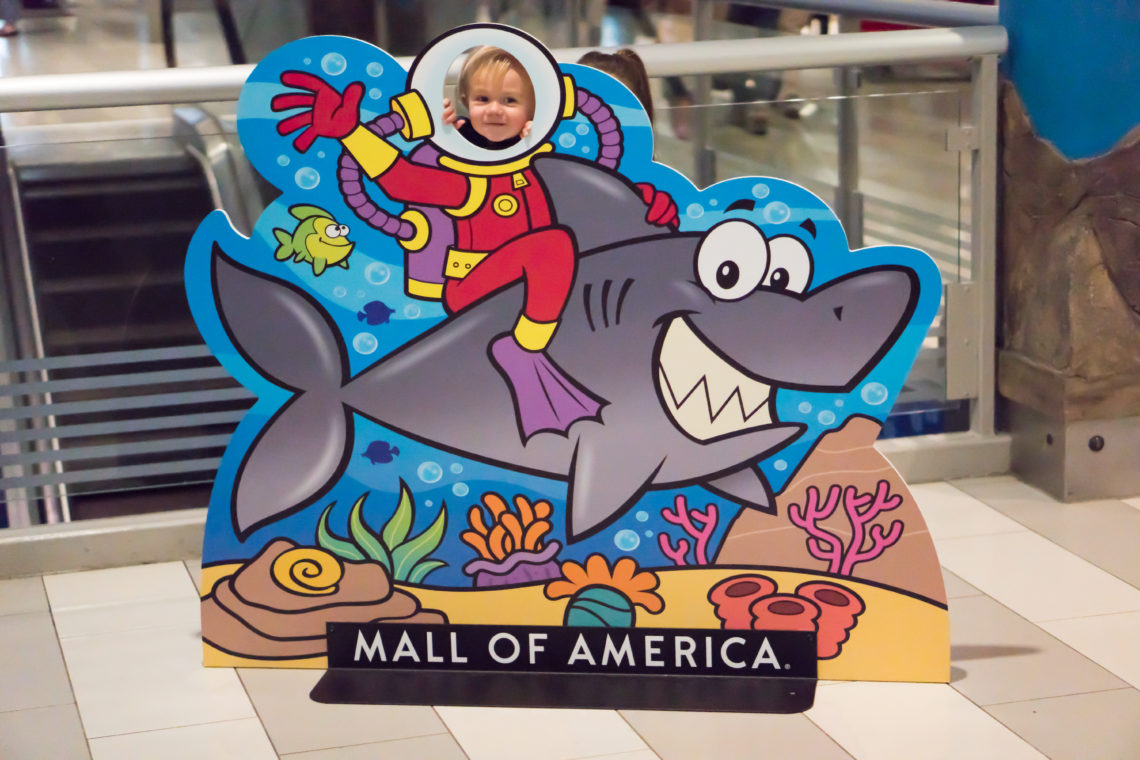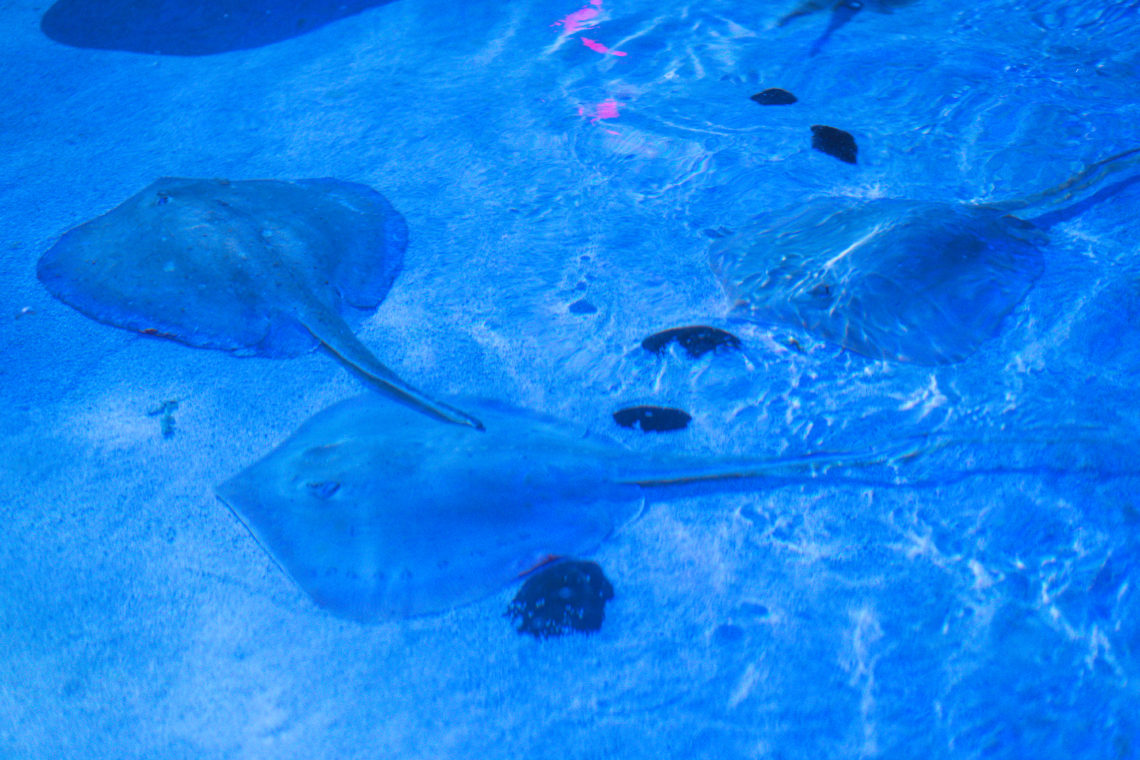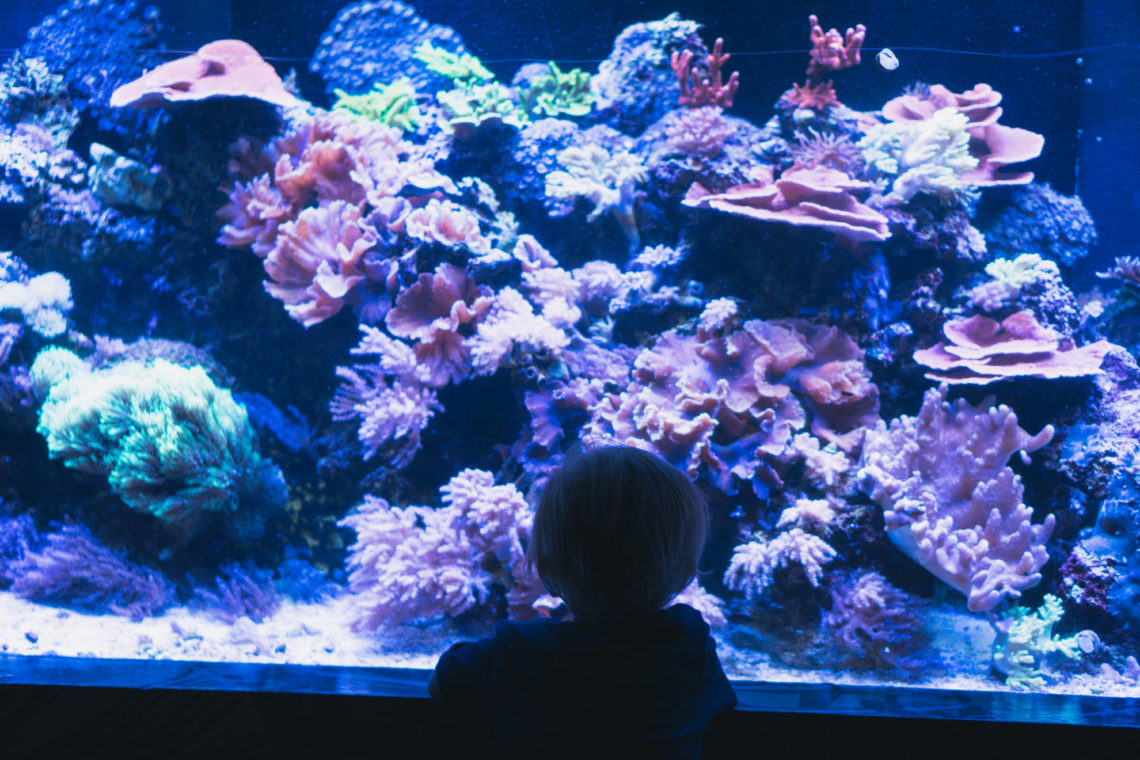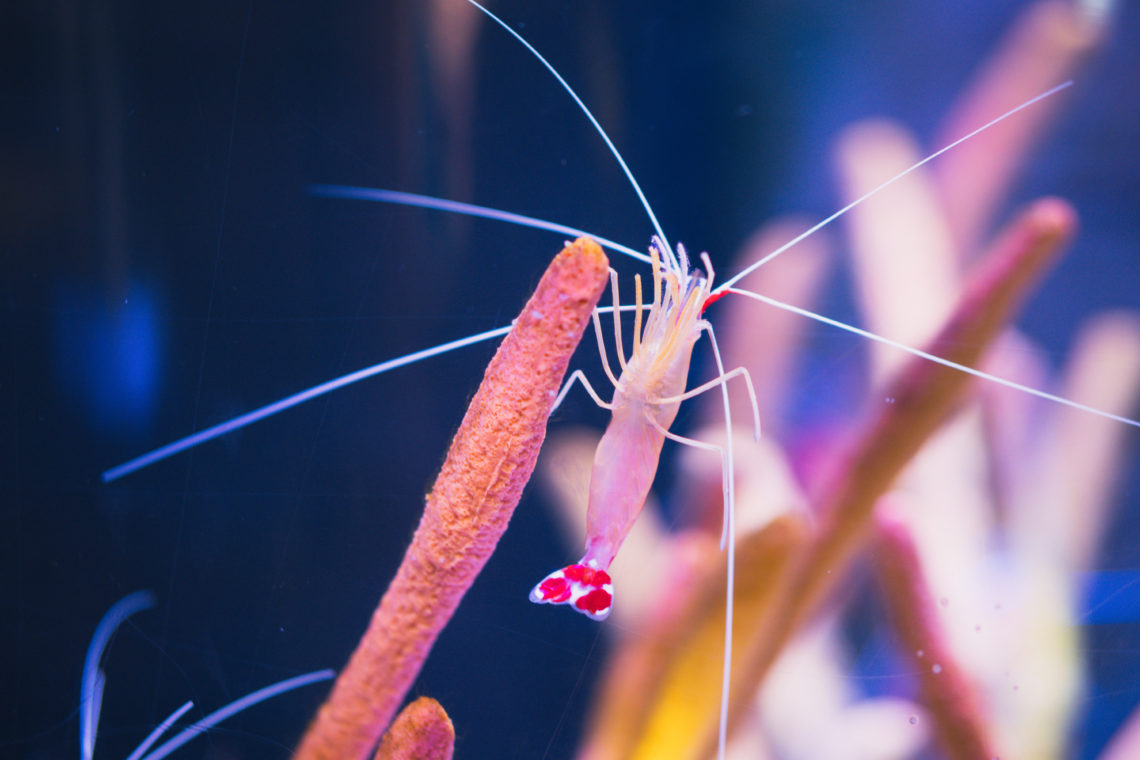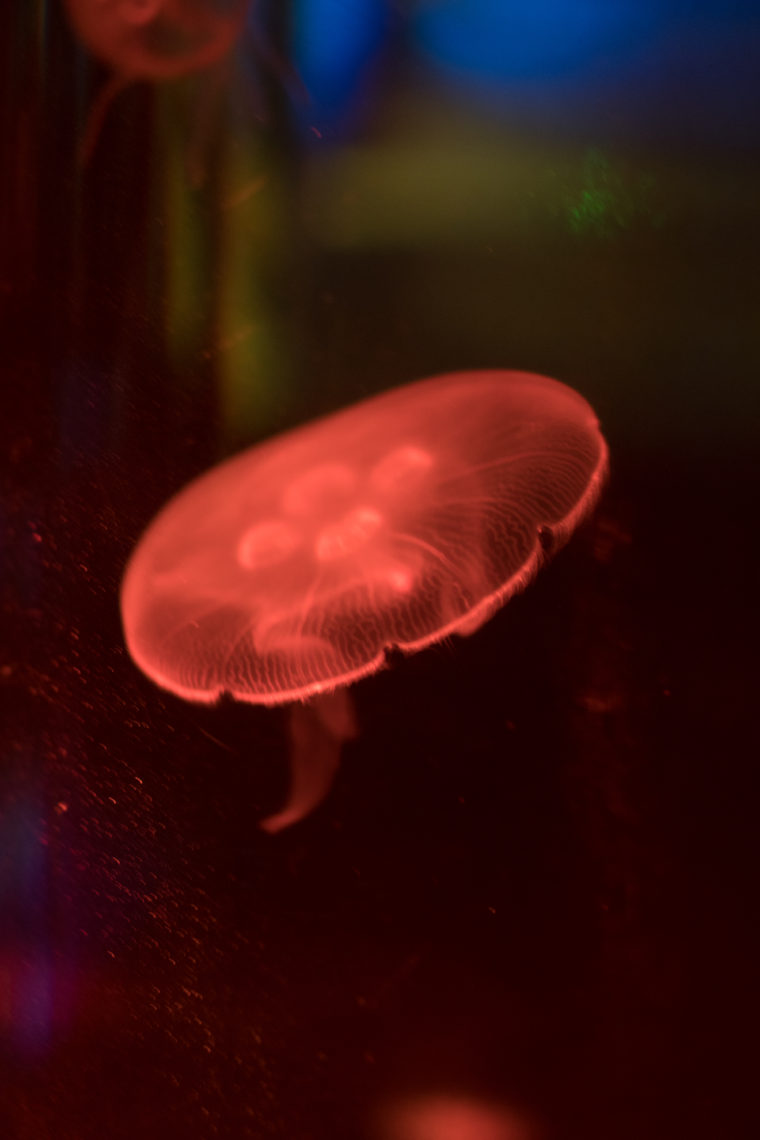 Minnesota Zoo
Kamden absolutely loves zoo so we definitely made sure to stop at the Minnesota Zoo. He enjoyed looking at all the animals and learning what sound each animals makes. The Minneapolis Zoo has over 100 animals and they support and lead in wildlife conservation projects at the zoo, across the state of Minnesota, and around the globe which I think is so amazing.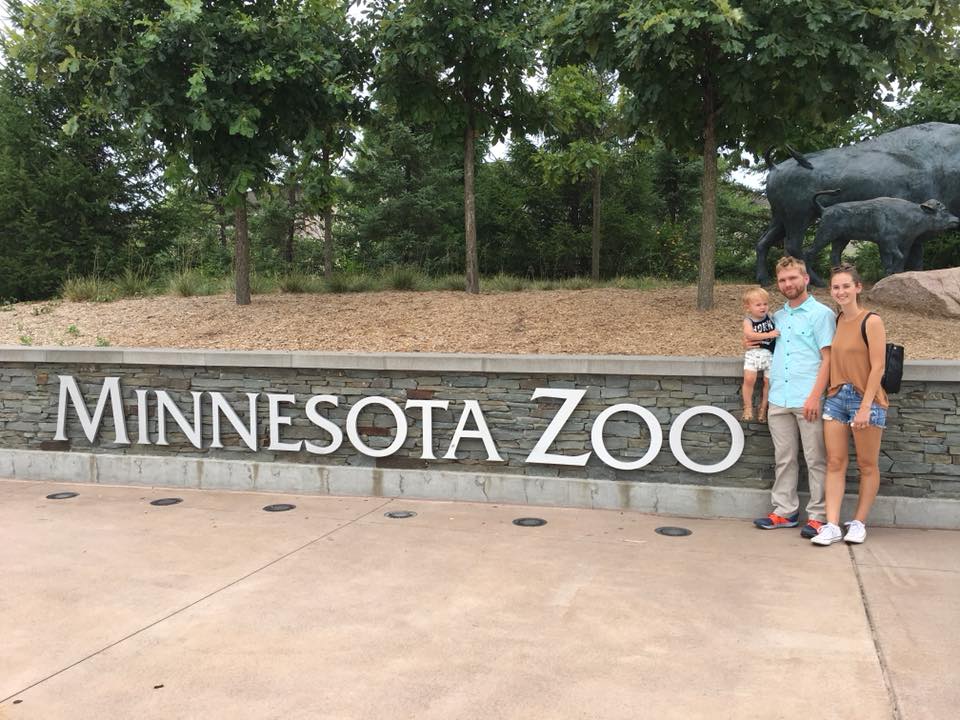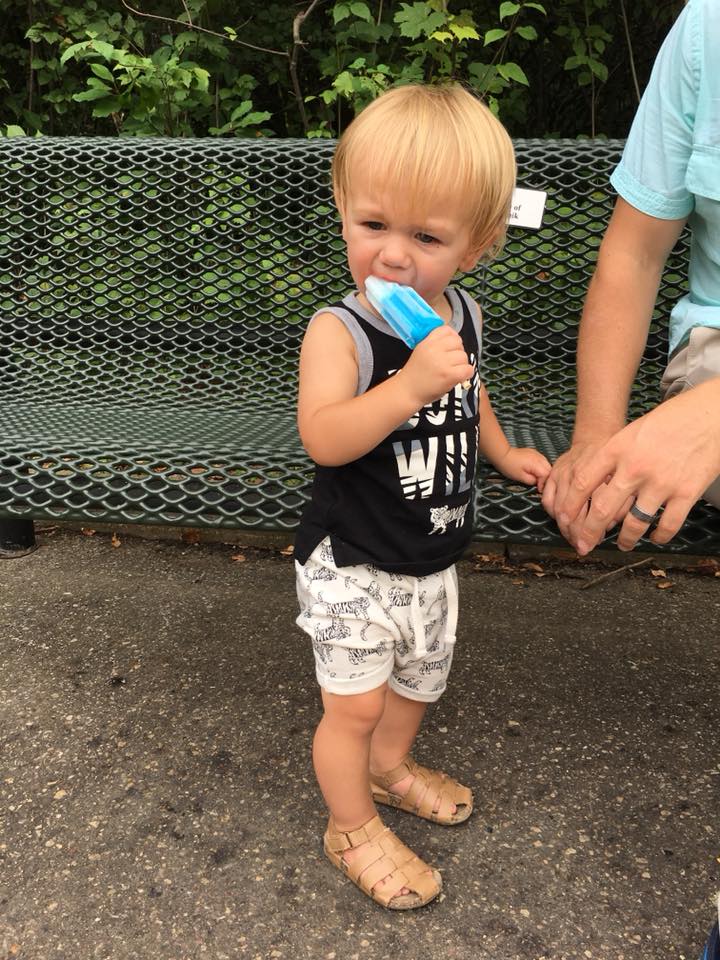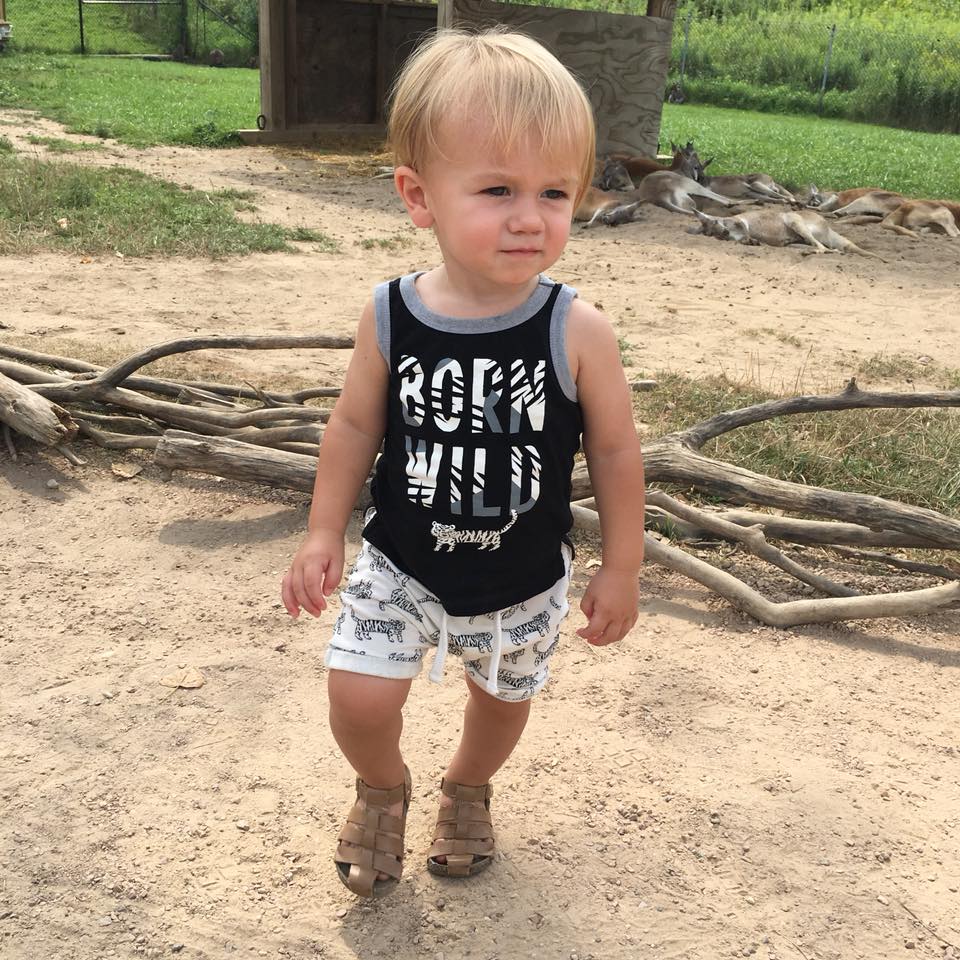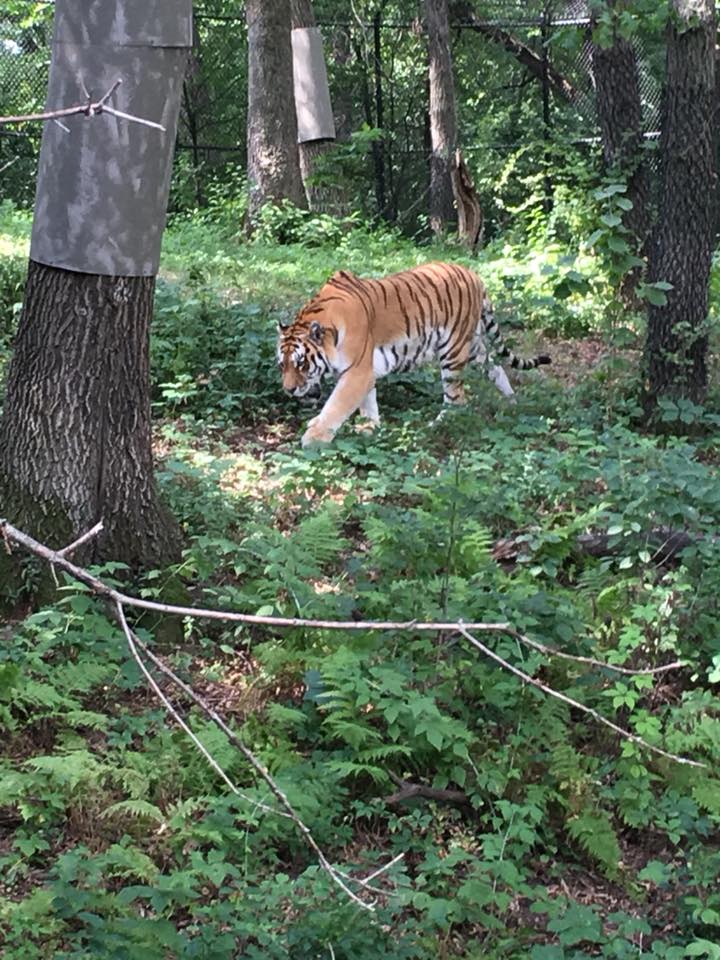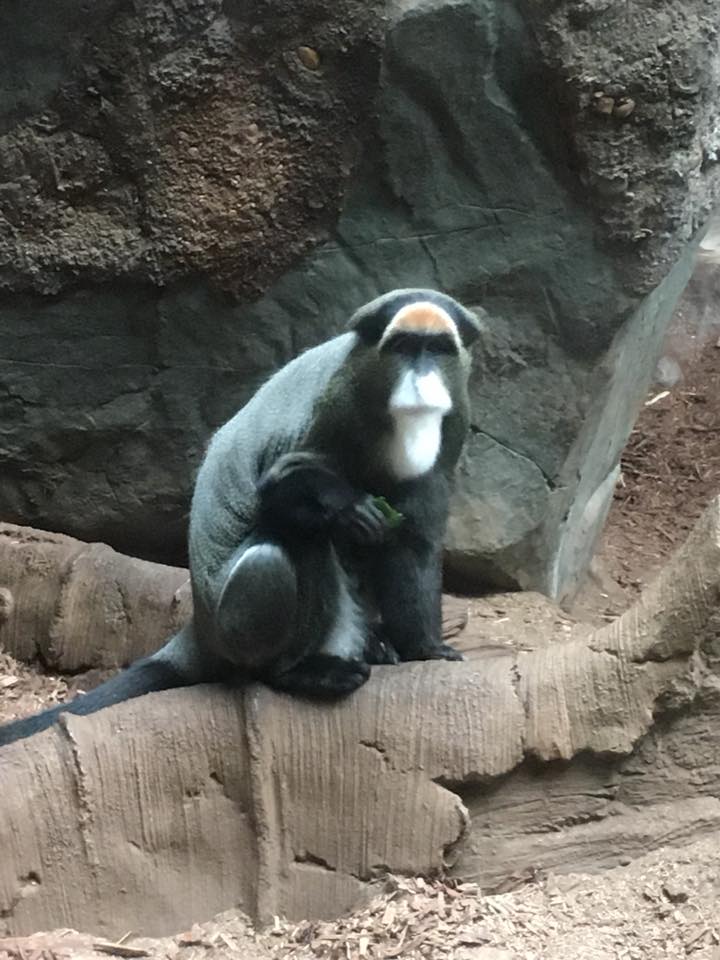 Minnehaha Regional Park
Gavin and I love spending time outdoors and exploring new parks so we made a stop at the Minnehaha Regional Park on our way back from the zoo. The Minnehaha Park is one of the oldest and most popular parks in Minnesota. It has a majestic 53 foot waterfall, limestone bluffs, and river overalls. Each year, there are over 850,000 people that visit the park. They had the pathway to the waterfall blocked off, so we weren't able to get close pictures by it, but we were still able to get some pictures of it.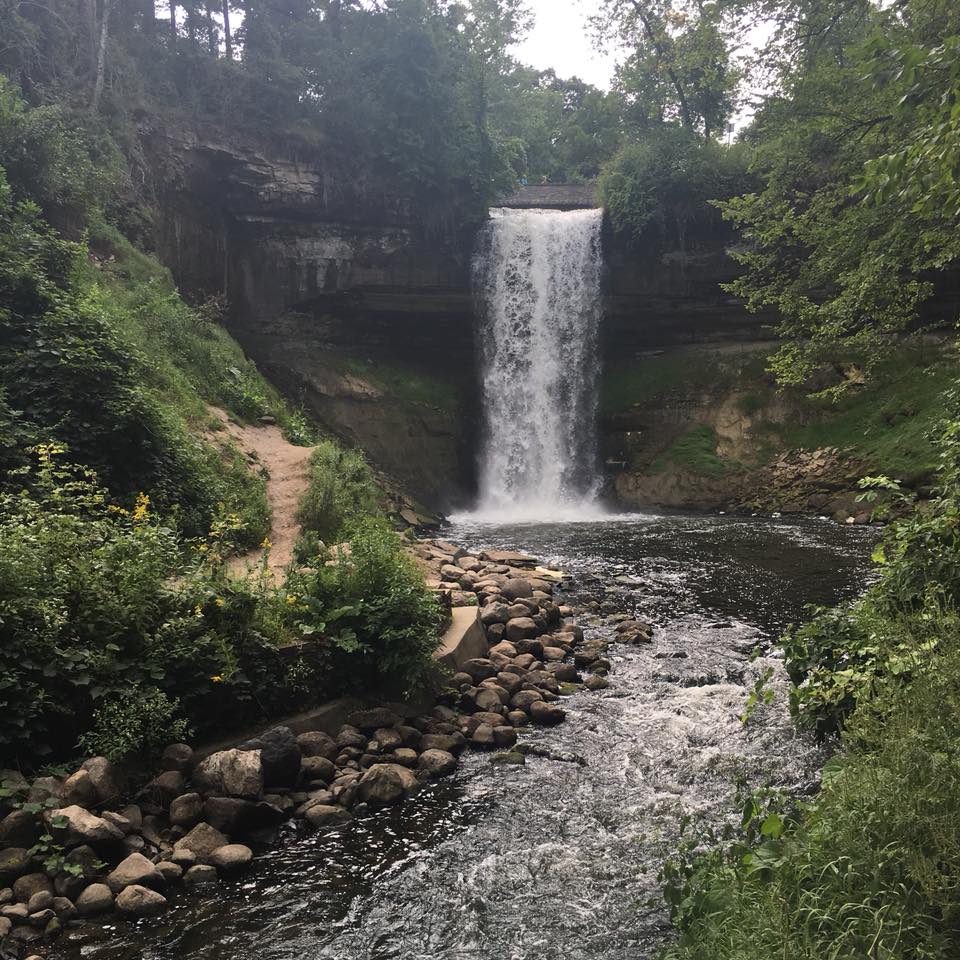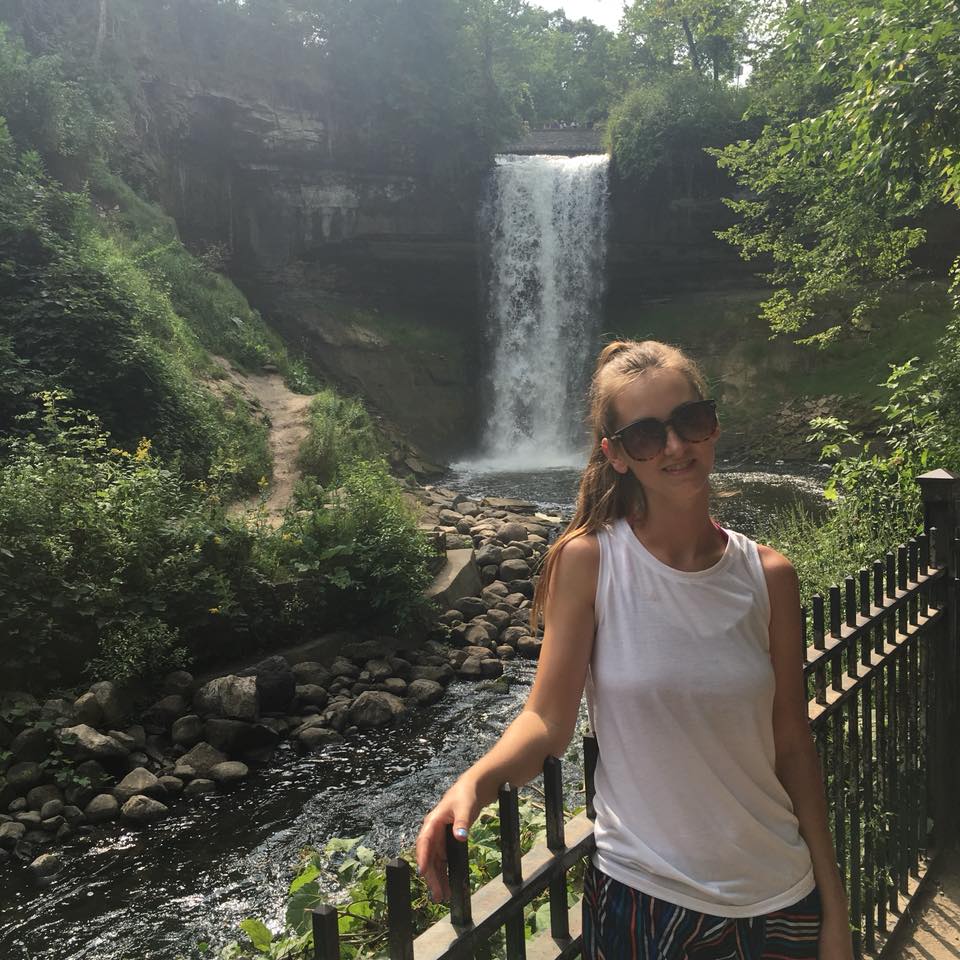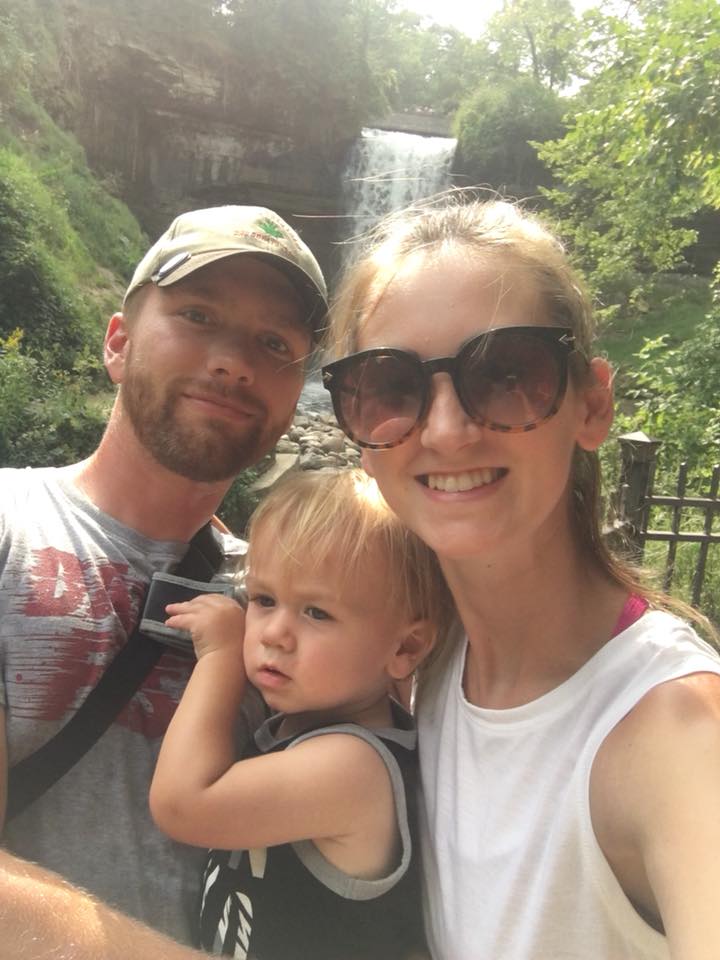 Minnesota Children's Museum
We spent our last day in Minnesota at the Minneapolis Children's Museum. The Children's Museum was so big! It had 3 floors with so many exhibits for ages 3 and under to pre-teen.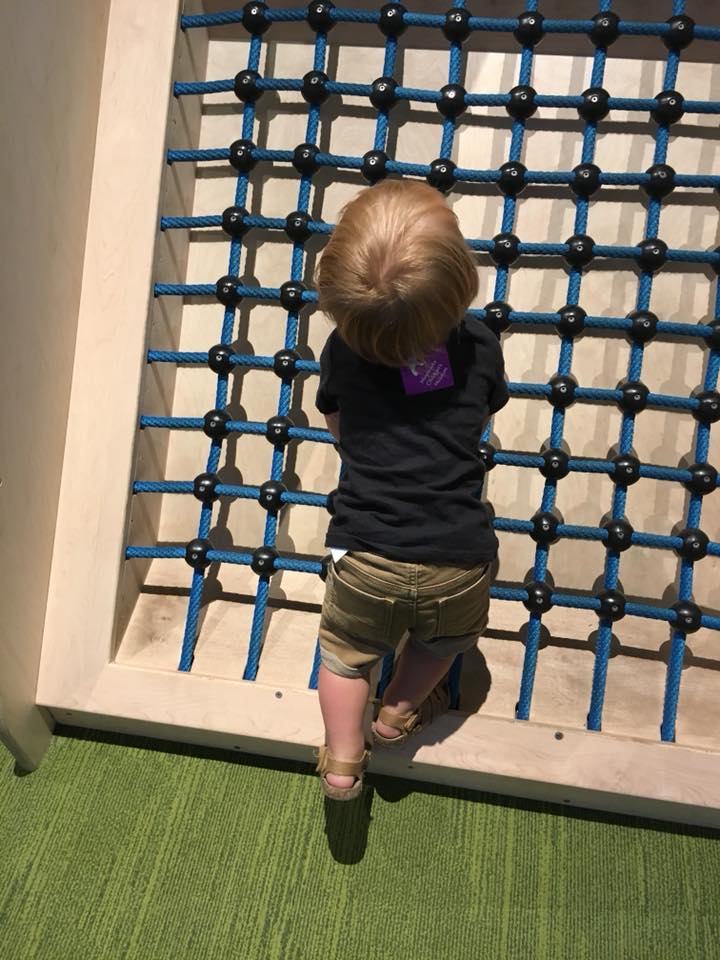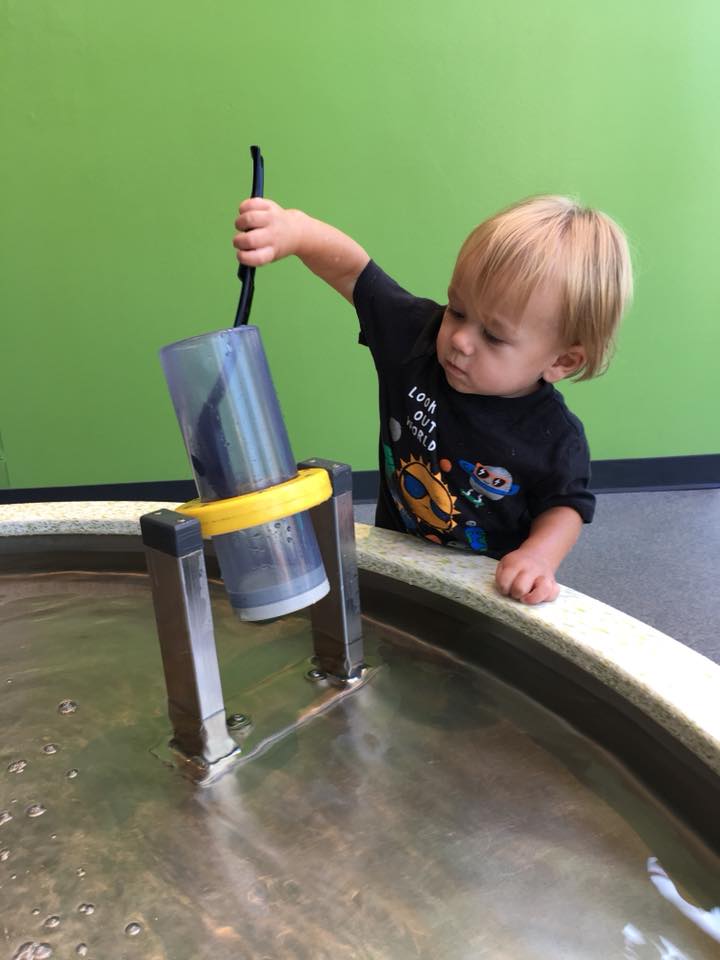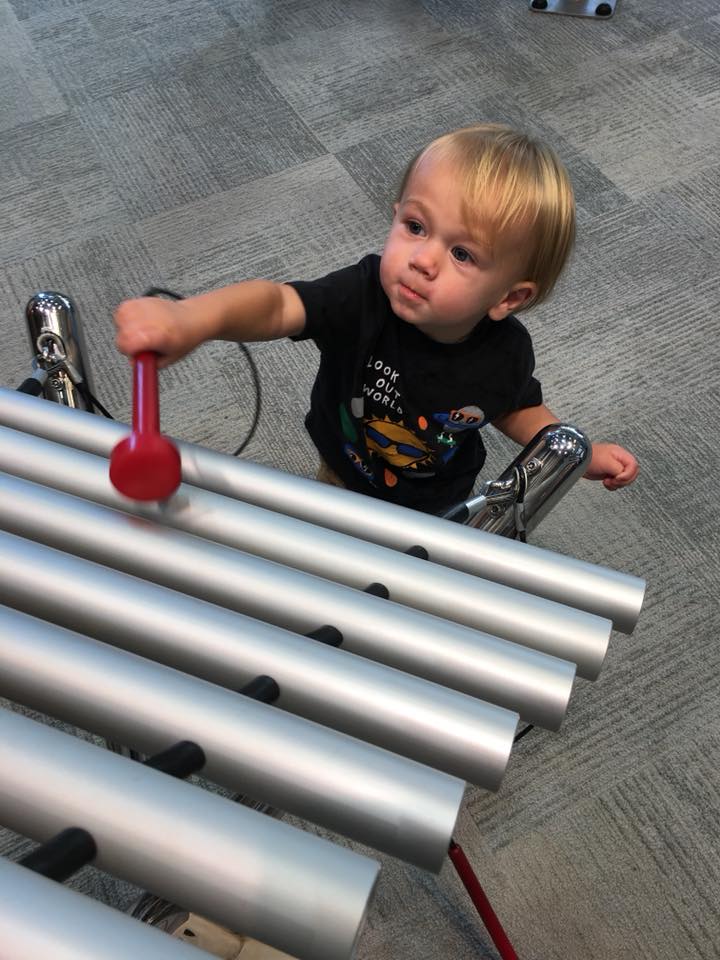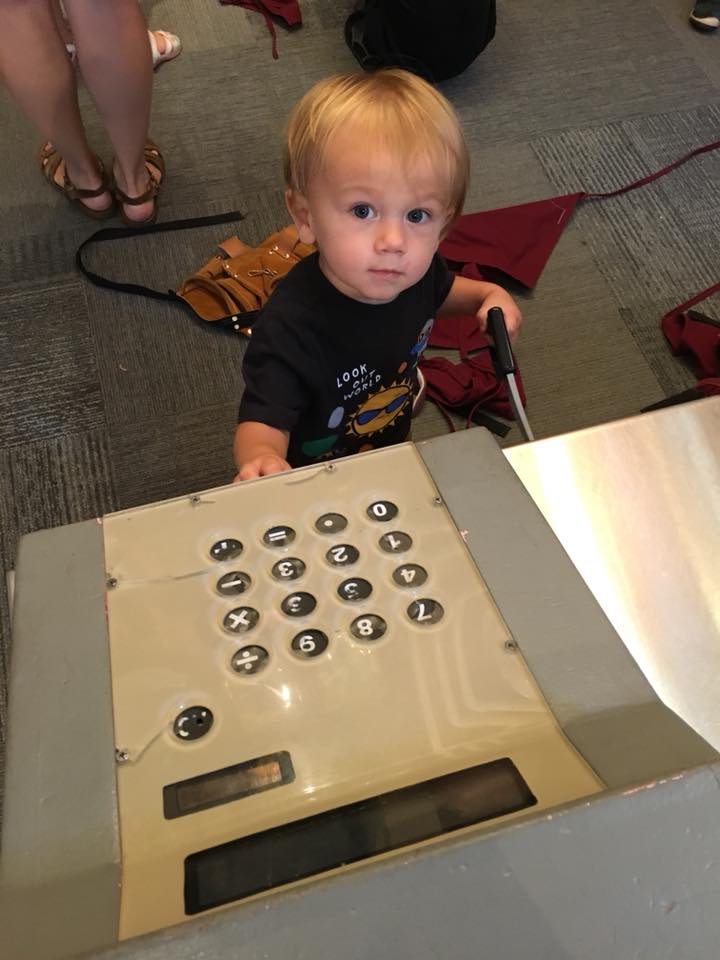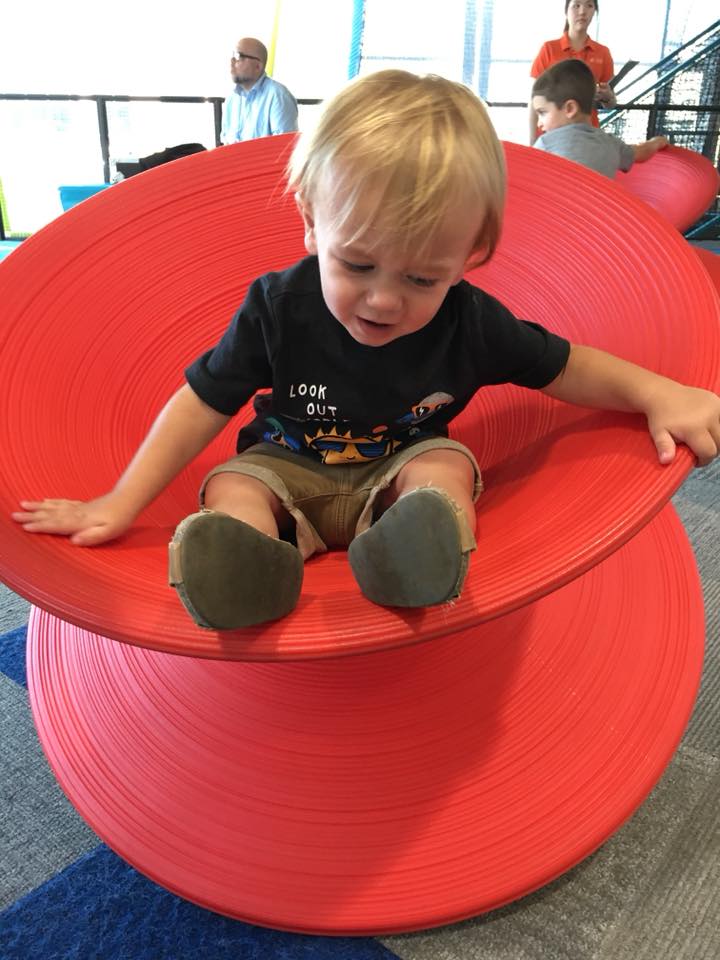 If you have any questions about our trip to Minneapolis, Minnesota, feel free to leave a comment below or send me an email at fortheloveofglitter1@gmail.com.
Thank you Loews Hotel Minneapolis, Sea Life Aquarium, & the Minnesota Children's Museum for sponsoring this post. Thank you also to Meet Minneapolis for helping me put together an amazing trip! All thoughts and opinions are my own.