This post may contain affiliate links, which means if you click and/or make a purchase, I may make a small commission at no cost to you. Any products gifted by a brand will be marked "c/o". Thanks for making For The Love of Glitter possible!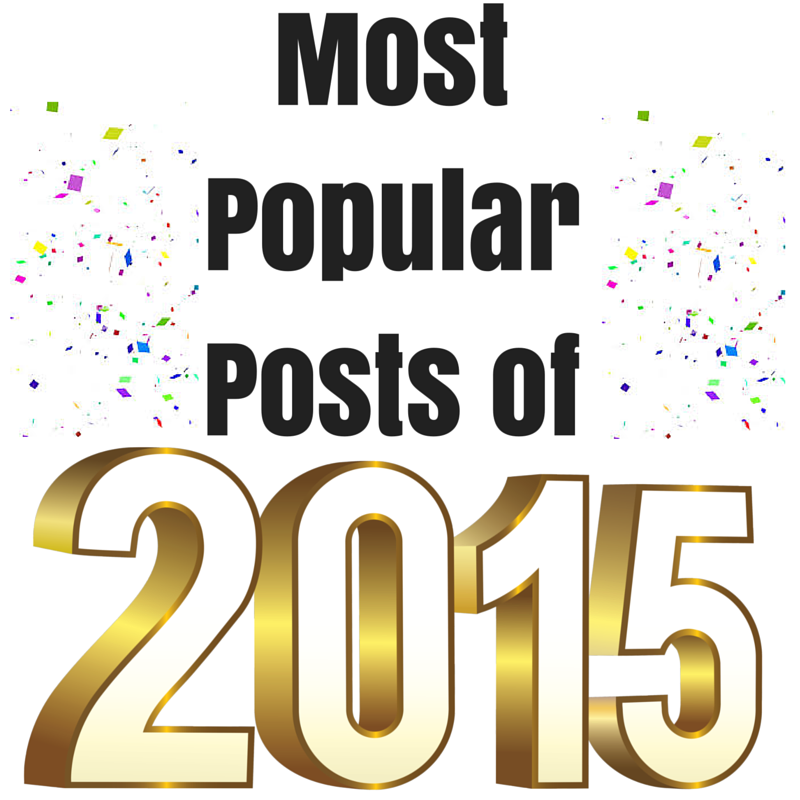 Although, 2015 isn't quite over yet, I thought it would be fun to see which posts from For The Love of Glitter were the most popular. I have learned so much from my first year of blogging and I can't wait to see what 2016 has in store for the blog. So, if you are new to the blog, sit back and relax and get caught up with the most popular posts of 2015.
Most Popular Posts of 2015
The Ultimate Hunter Boot Gift Set // According to Google Analytics, The Ultimate Hunter Boot Gift Guide was the most popular post of the entire year.
A New Beginning // This was my very first blog post. There is no surprise that it was the second most popular post of the year. All my friends and family knew that my blog was launching soon at the time, and I knew all of them would read my first blog post.
Red Holiday Dress // This is a recent blog post. I enjoyed shooting this look and writing all about it. This dress was perfect for Christmas and I actually wore it on Christmas Eve.
Fairytale Princess // This look was posted 3 months after I started my blog and I can't believe it was the 4 most popular post, considering I was still a "newbie" with blogging. This was one of my favorite looks that I wore, because who wouldn't want to feel like a princess?
Black and White // This was my first ever black and white look I have displayed. I'm not one to wear a lot of black and white looks, but everyone seemed to love this one.
Black and Mocha Top // I did a collaboration with The Mint Julep Boutique with this top and I absolutely loved it. This was one of my favorite fall looks.
Banana Leaf Romper // This was my favorite romper that I wore over the Summer. I love all the summery colors on it and it is perfect for any occasion.
21st Birthday! // This is by far the best post I have done yet! I had a blast shooting this look for my 2st birthday. It was so fun using props such a balloons, moscato, and sparkles. I am so glad you all enjoyed this post as much as I did!
New Year's Eve Outfit // This was the last photo shoot of the year and what better way to end it than with a NYE look? I'm wearing this exact look for NYE in Cali. Check out some other NYE looks here and here.
The Softest Poncho // To round out the top 10 is the softest poncho post.
What were your favorite posts on For The Love of Glitter this year? Let me know in the comments below.
Thanks for stopping by! xo