This post may contain affiliate links, which means if you click and/or make a purchase, I may make a small commission at no cost to you. Any products gifted by a brand will be marked "c/o". Thanks for making For The Love of Glitter possible!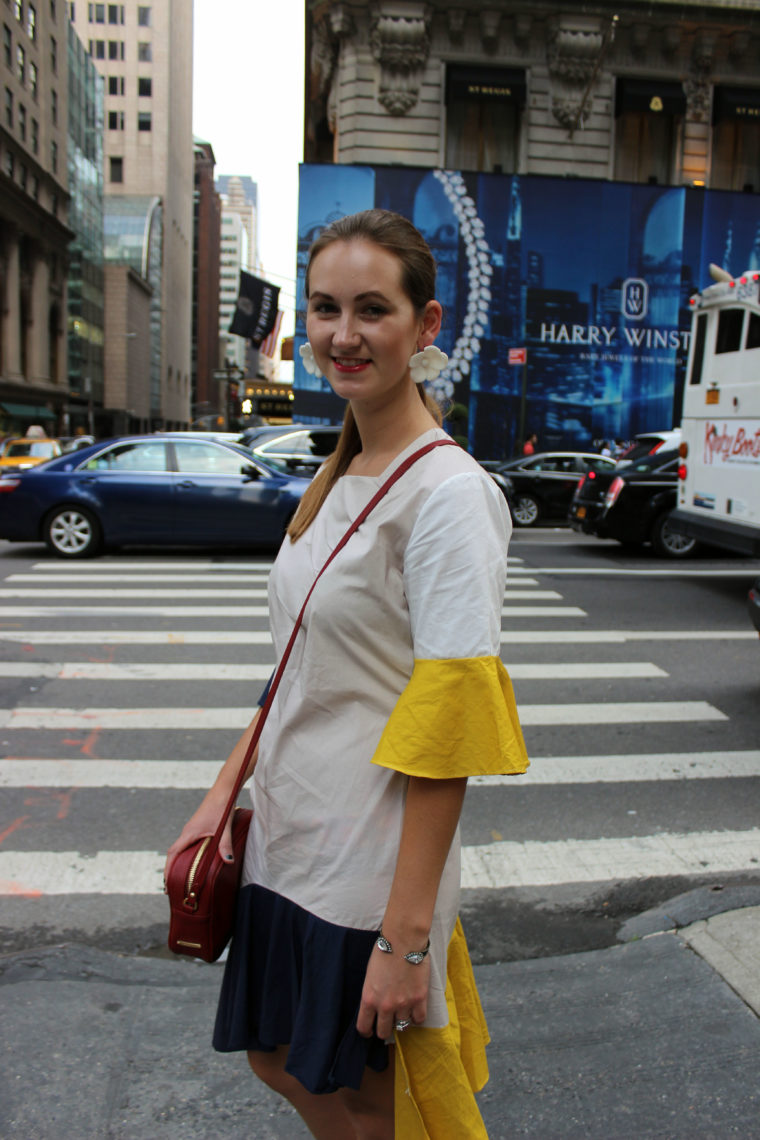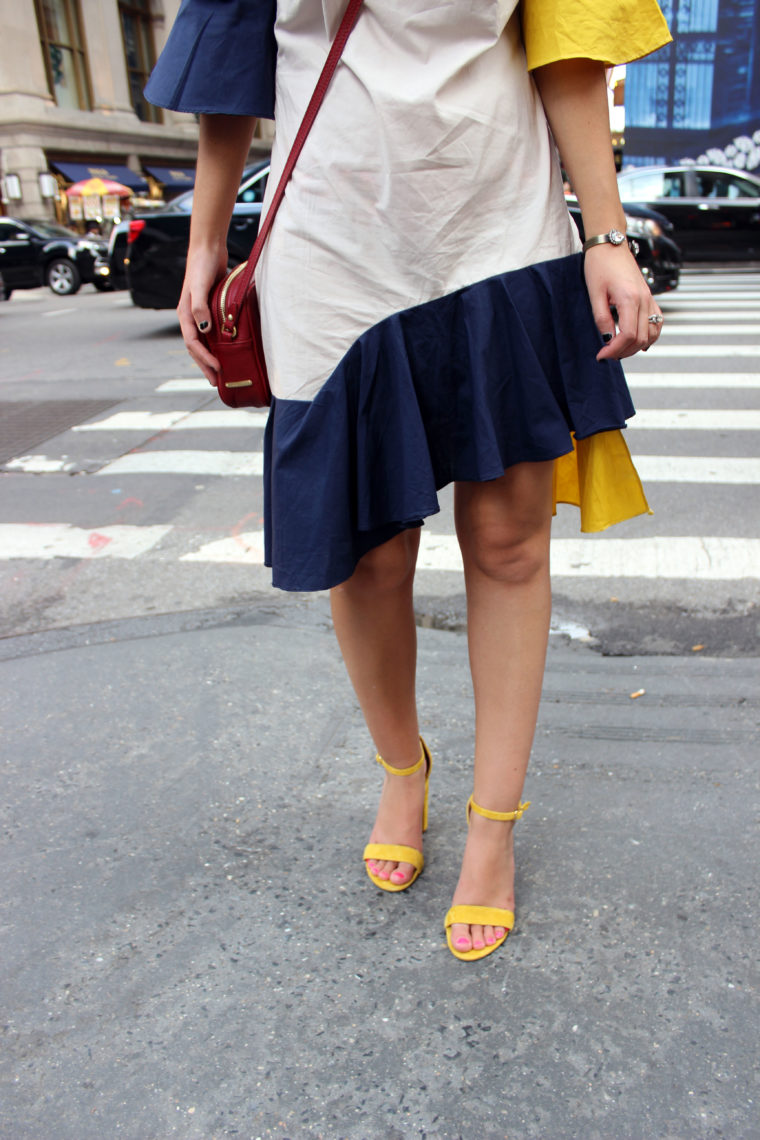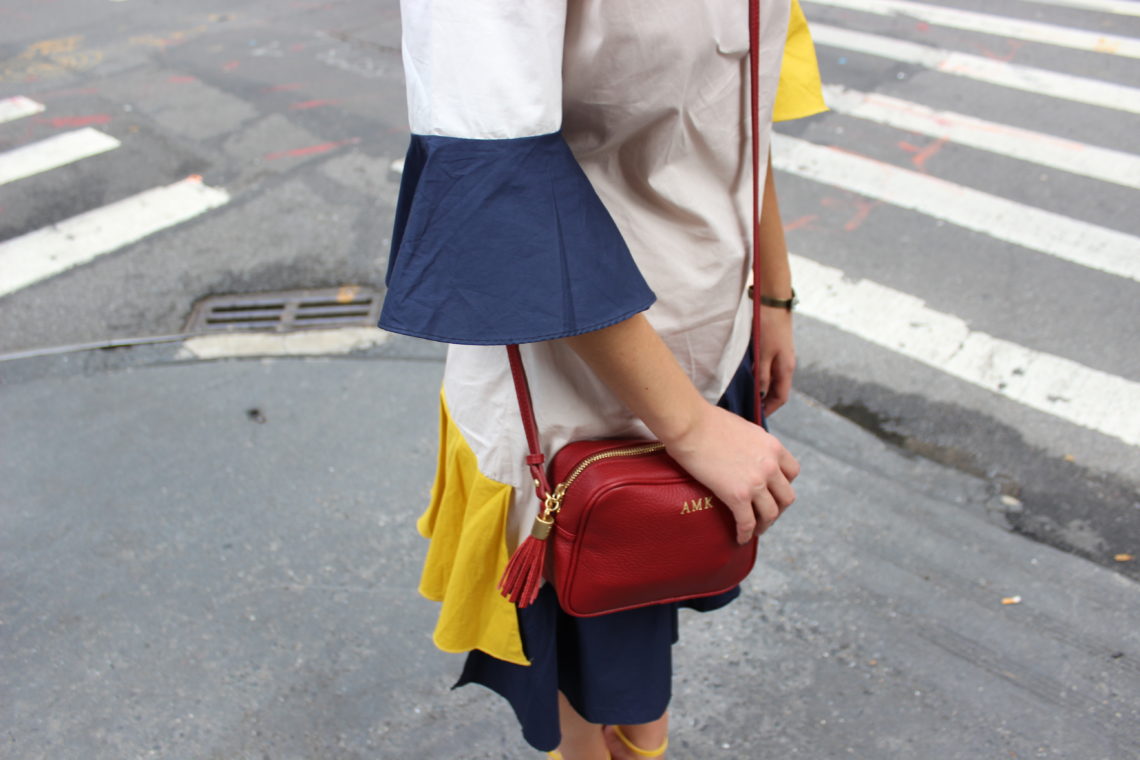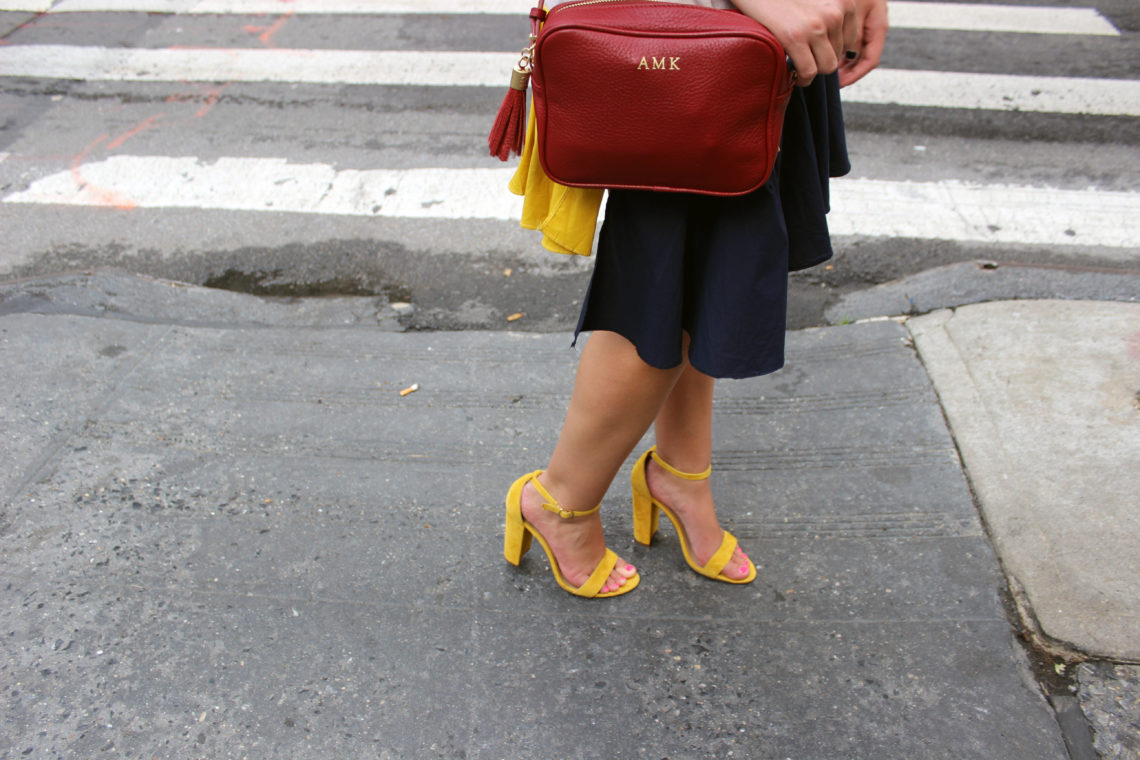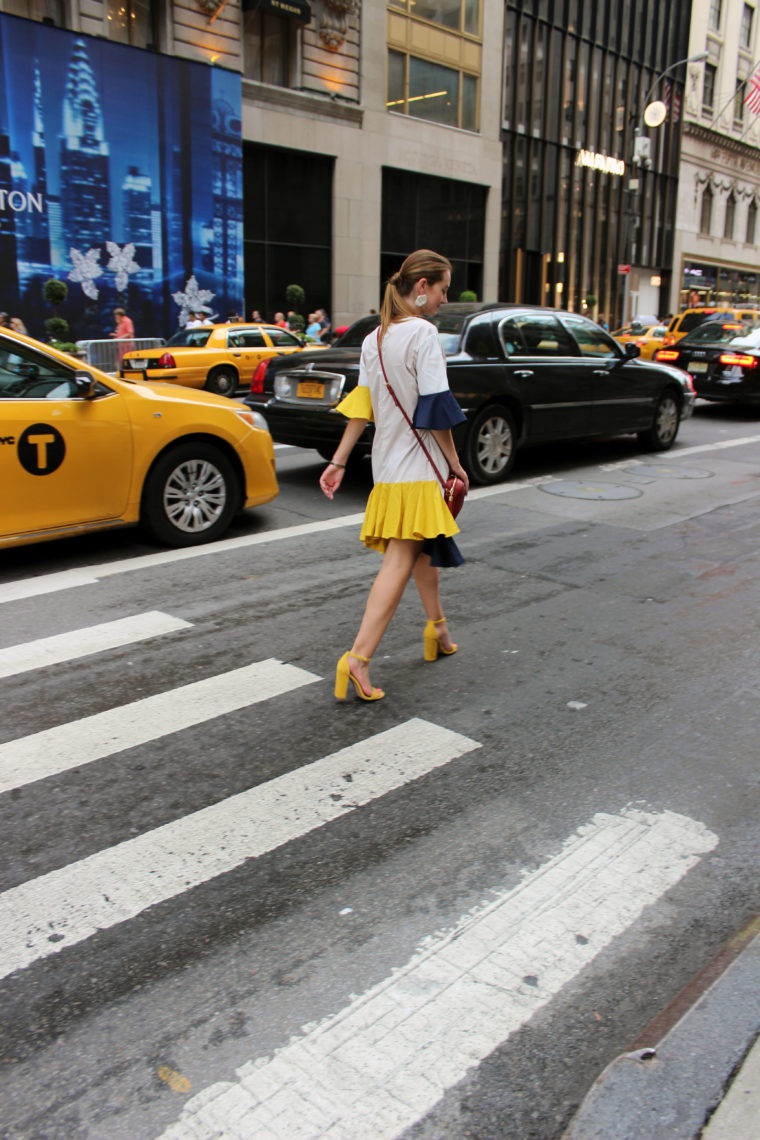 Storets dress | Steve Madden heels | GiGi New York bag | Baublebar earrings | Loren Hope cuff bracelet
Saturday:
The alarm clock went off bright and early at 7:30am for day 2 of #nyfw. We went to the Dan Liu show at 10am. This was by far my favorite show I went to! His pieces were gorgeous – so much lace detailing, floral print, and ruffles! (see a video of the show here. After the show, we walked a few blocks and ate brunch at Westfield near Chelsea. Before we could barely finish our food, we dashed out in a hurry and headed to the Rebecca Minkoff show. The show was held outside on a blocked off street – it was crazy busy with all the photographers and bloggers there. Not to mention it was like a million degrees outside so it felt like our make up was melting off our faces. After the show we headed to one of my favorite events, the Shopstyle Social House. The event had a jaw dropping view that overlooked the city and there were so many different companies there such as Baublebar and GiGi New York. We spent a couple hours there and then ended up just skipping the blogger meet up and just heading back to the hotel since we were so tired. We rested up for a while and changed into comfy clothes and then headed down Times Square to eat at this delicious Italian restaurant called Trettoria Trecolori. After a full stomach we walked back to to the hotel and went straight to bed.
This look was my favorite look I wore while I was in New York. I got so many compliments on it! It's so unique, it's edgy and I love that the bell sleeves are two different colors.
P.S., My dress is so wrinkly because the iron in our hotel was broken so I had no way of getting the wrinkles out.
See day 1 of fashion week here.
Thanks so much for stopping by and have a great Monday! xx