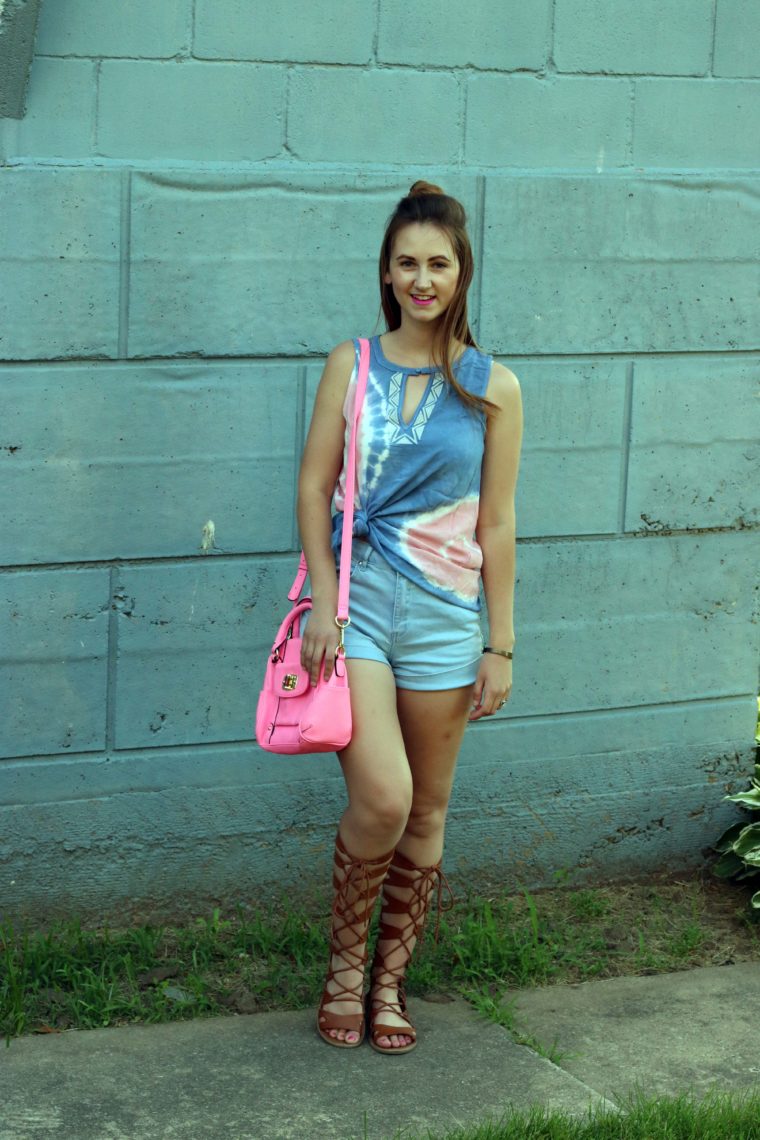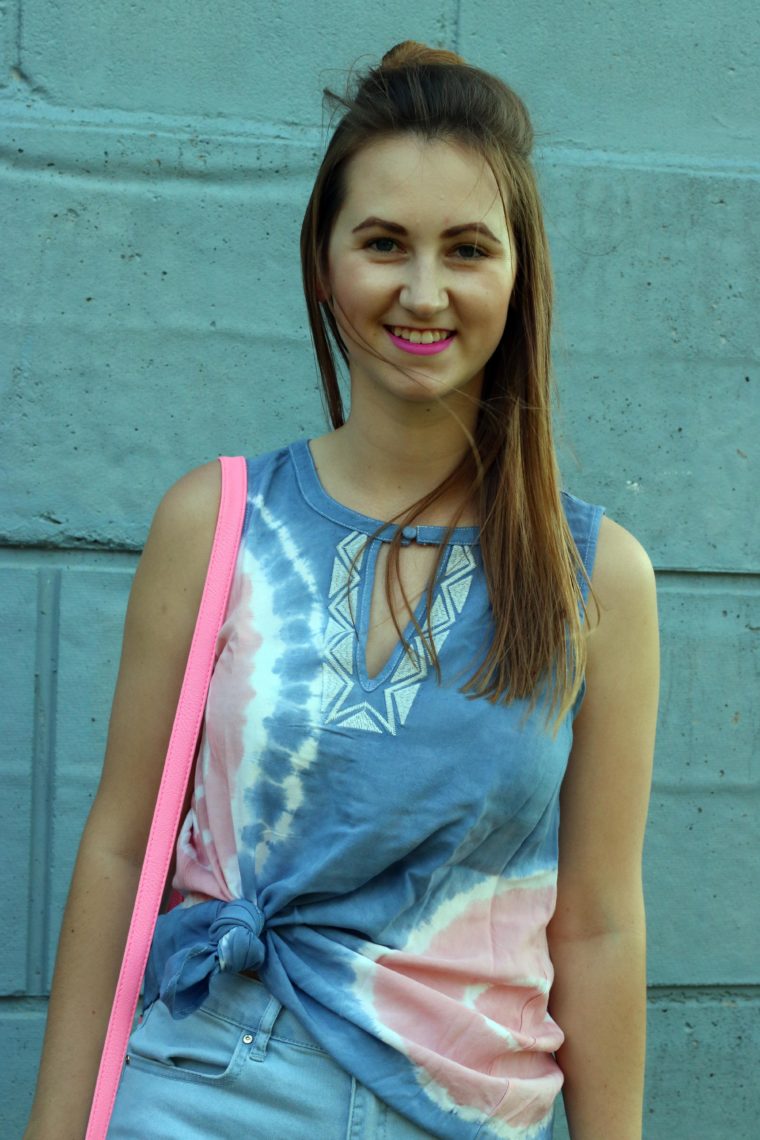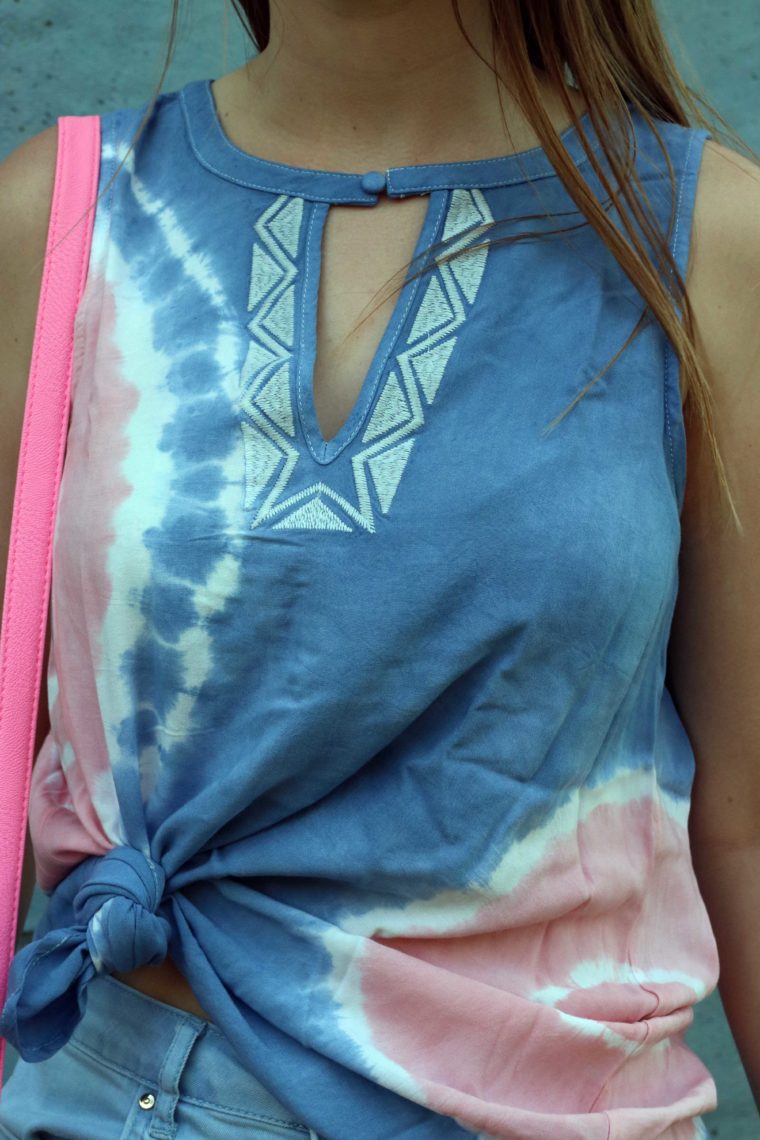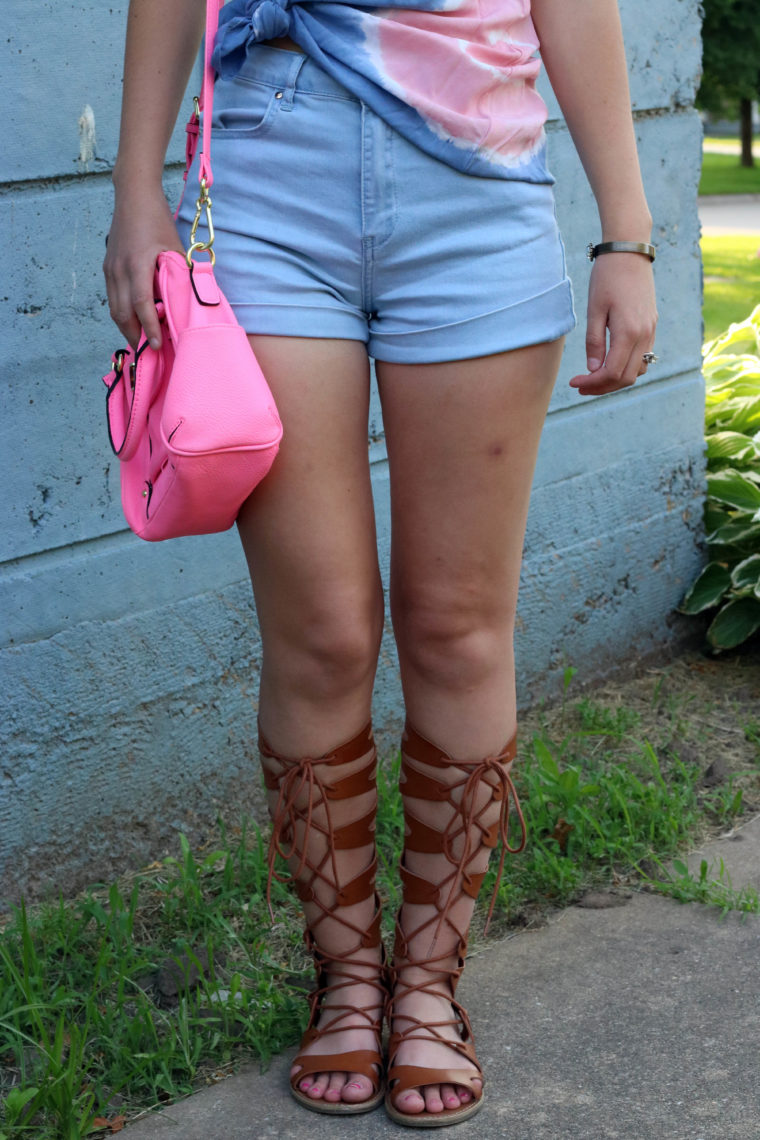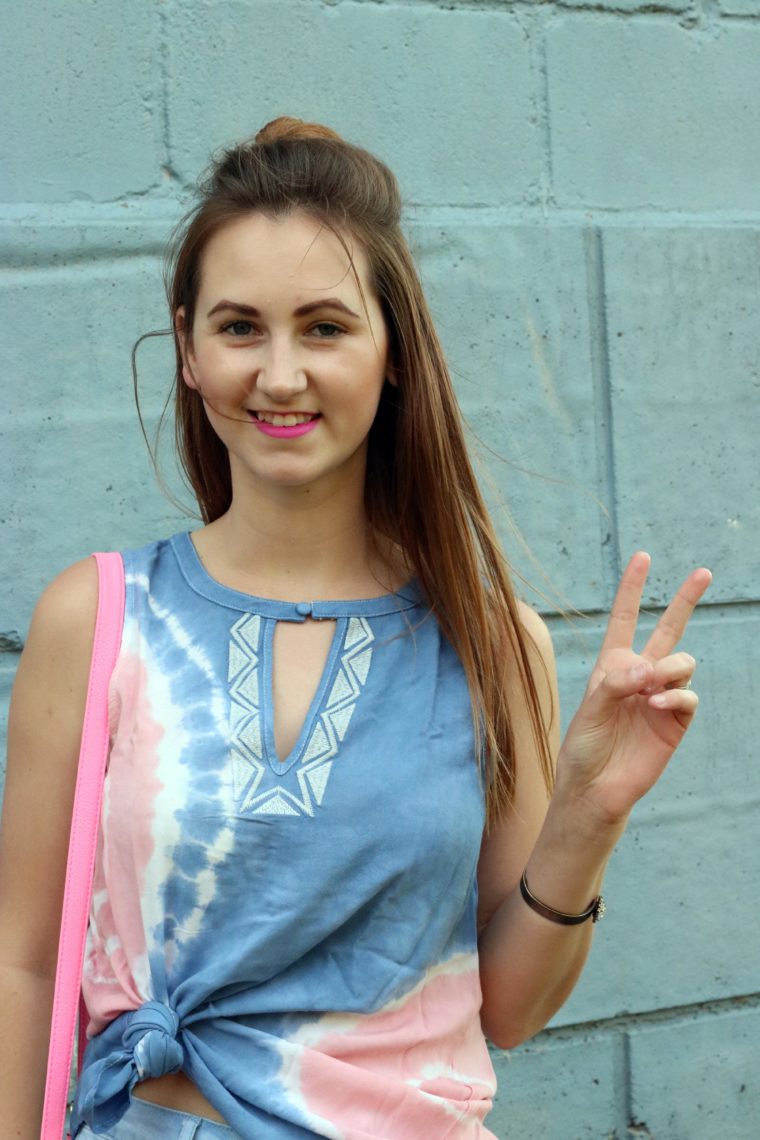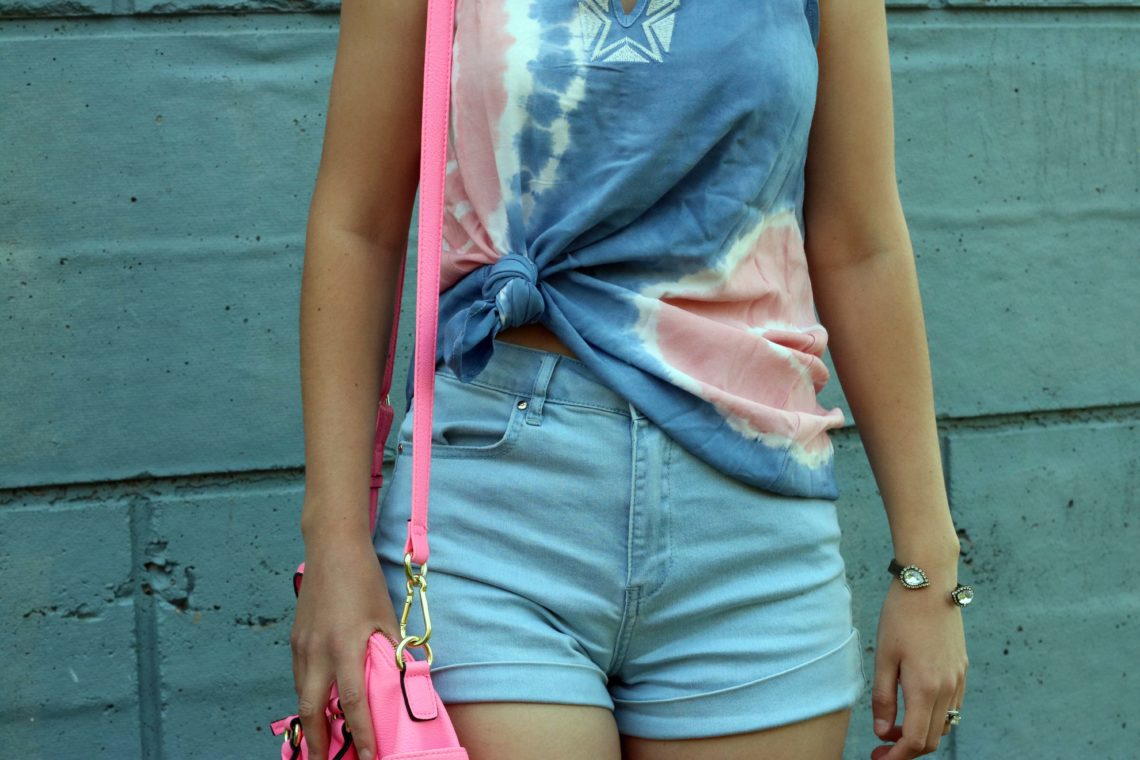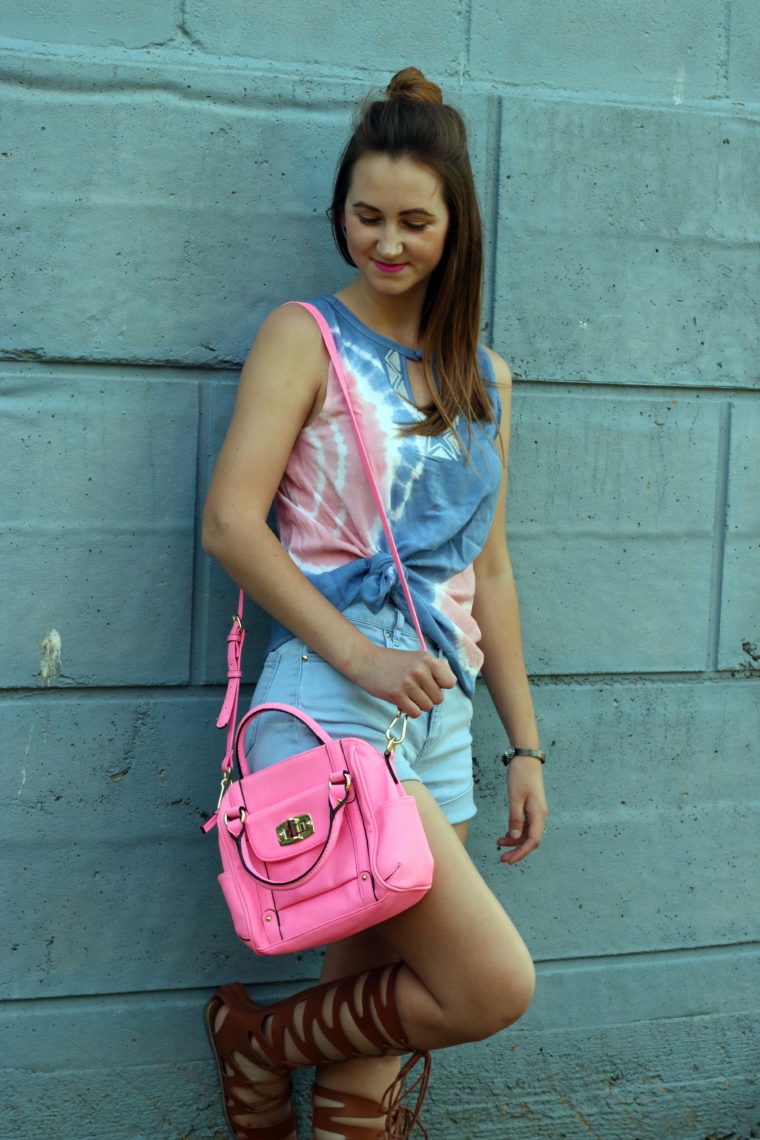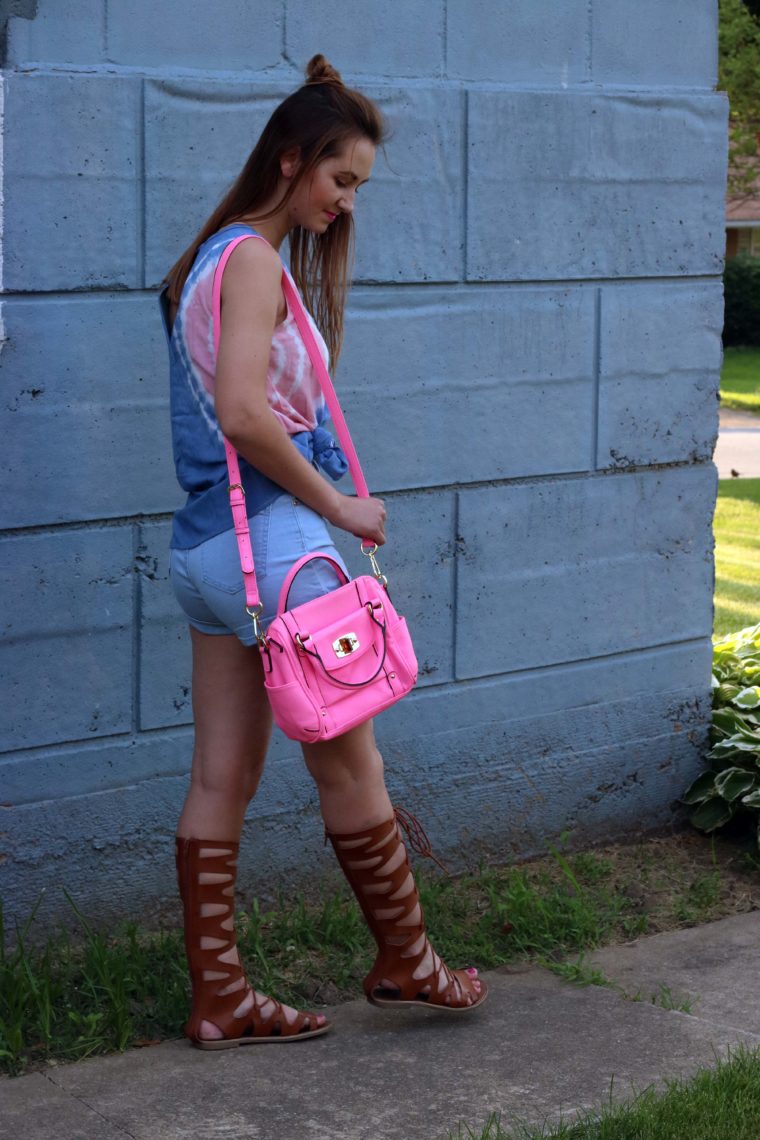 Love Me Apparel top c/o | Forever 21 shorts | Target gladiators | Target bag  {4 other colors!}| Loren Hope cuff | MAC "Candy Yum-Yum" lipstick
Happy Hump day everyone! This week is another short week for me because I am going on our annual family camping trip to Decorah, Iowa on Thursday. We will be going on hikes, going to see a water fall, fishing, and going kayaking on Friday, so make sure to follow along on snapchat: {amandaglandorf} 🙂
Today I am sharing the last look from Love Me Apparel. The ultimate deciding factor when adding pieces to my wardrobe… of it's fun, it's definitely in! And this top does just that! I laid my eyes on this top as I soon as I saw it, and I have already worn it three times ( no shame). I think of shopping days and Summer nights when I see this tie dye beauty. The unique tie dye, and the pink and blue colors, and the cut-outs in the front and back make the top even more fun. I love how it's relaxed and cool and also a little 70's. Since the top was long, I decided to tie it in a knot which I really loved. It was also look good worn with a pair of denim or white jeans paired with wedges.
To keep all the tie dye vibes going, I wore my gladiators and my pink bag from Target, which also comes in multiple colors. Do you own anything tie dye?
Use code: AMANDA15 to get 15% your whole purchase from Love Me Apparel.
Thanks for stopping by and have a great Wednesday! xx