This post may contain affiliate links, which means if you click and/or make a purchase, I may make a small commission at no cost to you. Any products gifted by a brand will be marked "c/o". Thanks for making For The Love of Glitter possible!
Hello everyone! I hope you all had a great weekend! I can't believe summer  has come and gone already. Yesterday I started school back up, after taking a year off and I can't wait to get back in the swing of things. Let me tell ya, it's going to be crazy the next few weeks with starting two new jobs, going to school and blogging. Hopefully I can juggle everything!
To end the last weekend of summer, every year Gavin and I go on a family camping trip to Decorah, Iowa, so today I will be sharing some photos of what we did there. This is my favorite place to camp in Iowa, so if your ever in the area this is the place to go!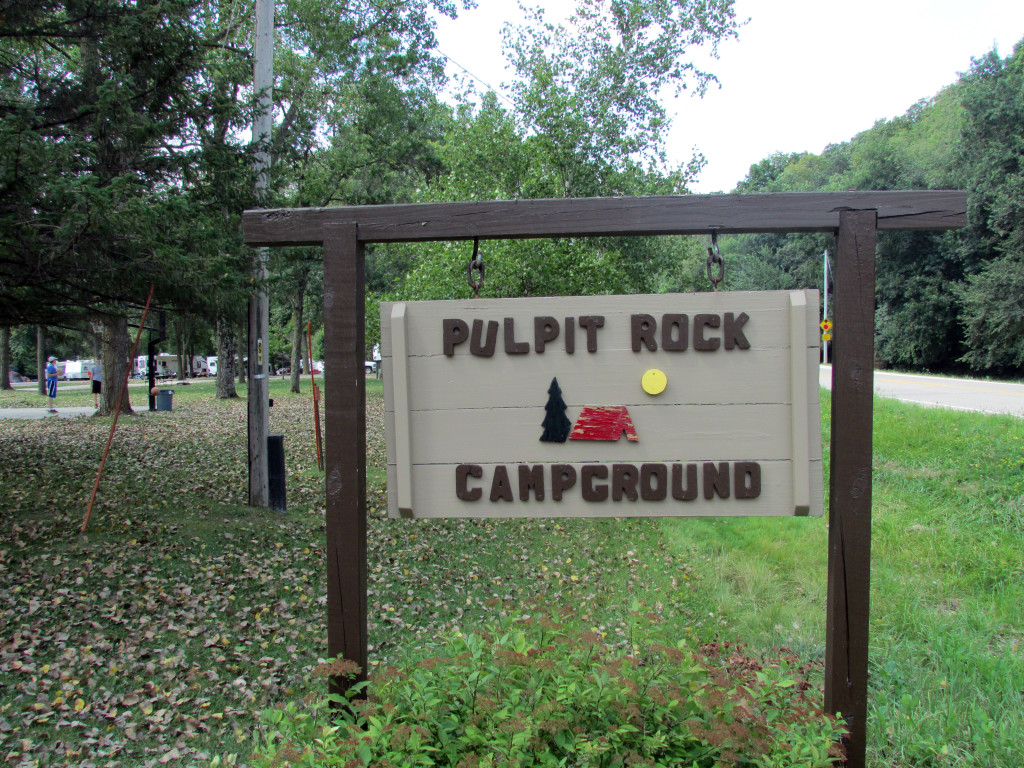 Every year we stay the the Pulpit Rock Campground in Decorah, Iowa. It's a 2.5 hour drive from where I live (Williamsburg, Iowa). We take our campers up a few days a head of time and leave them at the campground, so we can save our spot, since this is such a popular campground every summer and fills up very quickly.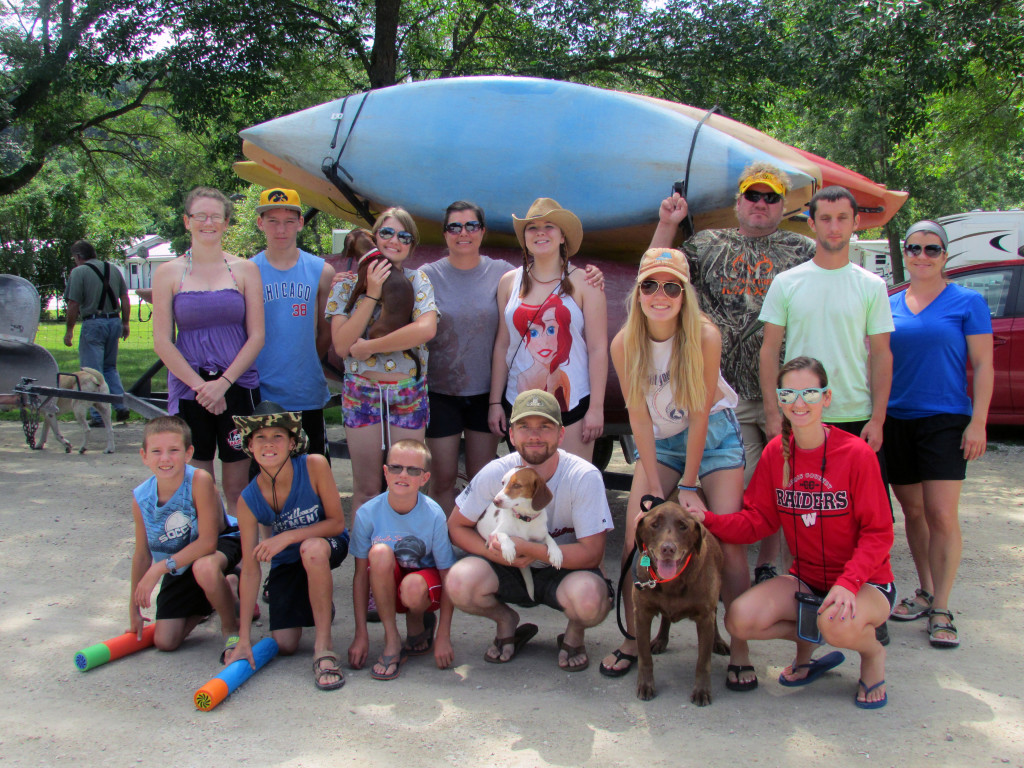 A family photo before we hit the river- we of course had to include all the pets 😉
We all pulled our kayaks and canoes a shore, and ate our lunches that we packed. (this is the Upper Iowa River).
Batman loved riding on the back of the kayak.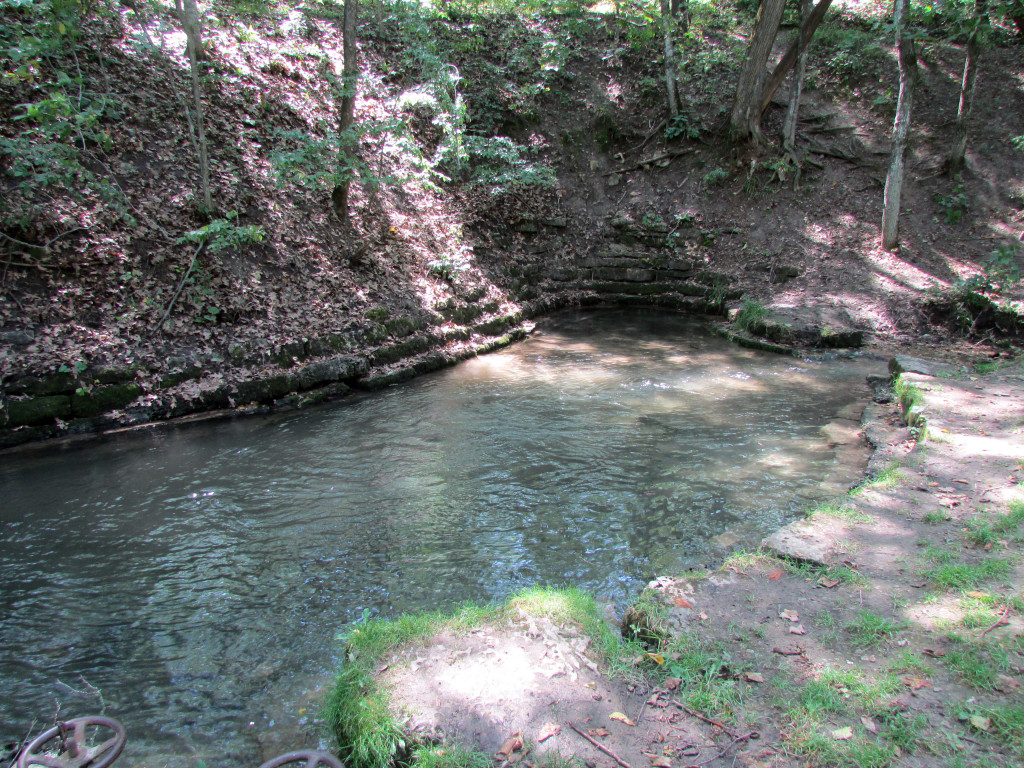 It's a tradition every year for the whole family to polar plunge in this cold water hole. We do this at night when the temps drop and its dark.
On Sunday before we left, we visited this beautiful Spring  that is 5 minutes from the campground. There is also a cave that is up on the top to the left of the Spring too.
Thanks so much for reading, and for those of you that went back to school yesterday, good luck to you 🙂