This post may contain affiliate links, which means if you click and/or make a purchase, I may make a small commission at no cost to you. Any products gifted by a brand will be marked "c/o". Thanks for making For The Love of Glitter possible!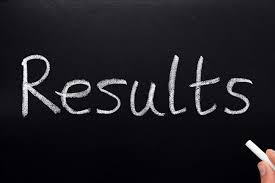 Hey everyone! I celebrated my birthday on Friday night and then we went to a bar on Halloween? How did you spend your Halloween?
A couple weeks ago I had you all take my reader survey and I am overwhelmed with all the feedback I received! Thank you all so much! T
Things you would like to see/more of on the blog:
I got a lot of feedback about the layout of my blog, so I will be revamping it very soon
Some of you requested to see more of my personal life and posts with Gavin
Travel. Travel. Travel. I'm trying to get my husband to take me on vacations, so whenever he decides to do that, then I will definitely post about it on the blog
More everyday looks
As for home decor… I live in a small apartment right now where I don't have much space, so when we move into a bigger house, I definitely plan on doing home decor posts
The majority of you liked my casual posts, so I will be posting more casual looks on the blog
I also got a request to have a "help" section the blog, so if anyone had any questions for me, I could answer them
Close up shots of jewelry
Things to work on:
Lighting of my photos
Blog design
Making photos all the same size
My "about me" page
Is there anything else you can think of that you would like to see more of or something I need to improve on my blog? I would love to hear your feedback! Once again, thank you for taking the survey! I can't wait to change things around on the blog!
Have a great Monday! xx