This post may contain affiliate links, which means if you click and/or make a purchase, I may make a small commission at no cost to you. Any products gifted by a brand will be marked "c/o". Thanks for making For The Love of Glitter possible!
I'm back! It was so great to be able to get away and spend a few days in San Antonio with my family before we move in 5 days (yikes!) Sadly Gavin wasn't able to join us, but I was happy I was able to go with my parents and brothers. Below are some photos of what we did each day. Enjoy!
We stayed at our relatives house while we were down here visiting. We spent our first day swimming in the pool and enjoying a few margaritas (yum!)
On Sunday, we drove an hour to a historical German town called Fredericksburg. This little town had a lot to offer. They had jewelry, boutiques/shops, souvenirs, a museum, antiques, German restaurants, wine tasting and of course old time charm. If you are German and enjoy everything above, then this is a place you would definitely enjoy visiting.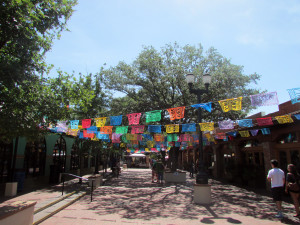 I've already been to The Historic Market Square a few times already, but I always enjoy going back and looking at everything. This is actually the largest market outside of Mexico. They have authentic Mexican curios and artifacts, hand-crafted leather goods, pottery, glassware, Mexican artwork, and a diverse collection of cultural apparel. I must add, if you love to bake, they have the best pure vanilla. Every time we are here, we always stock up on it 😉
After The Historical Market Square, we drove a couple blocks down to the San Antonio River Walk. This is literally one of my favorite places to visit in San Antonio. I love walking down and just looking at all the trees and all the beautiful scenery. The River Walk winds and loops under bridges as two parallel sidewalks lined with restaurants and shops, connecting the major tourist draws from The Alamo to the Rivercenter Mall.
I have also been down here during Christmas when they had all the trees, buildings, and bridges all decorated in Christmas lights. It was absolutely beautiful during the night. I also got the chance to visit here during St. Patrick's Day when they dyed the water green.
On Tuesday we packed our lunches and covered ourselves in sunscreen (it was 103 that day) and headed to Six Flags Fiesta Texas. Fiesta Texas has 49 rides total, 8 roller coasters, and 9 water rides. They also had a water park the was included with the tickets. We weren't in the water park very long since it was so packed, but we did go on the water rides which cooled us down in between the time we were walking to get the ride.
Batman: The Ride was the talk of the whole amusement park. It just opened and its the first 4-D roller coaster in the U.S.! It has a 12-story lift, 6 full inversions, and 2 beyond- 90 degree raven drops. If your up for a thriller this is definitely one to ride on. We left the park at 7:30pm and then went back to the house and ate some pizza and swam in the pool.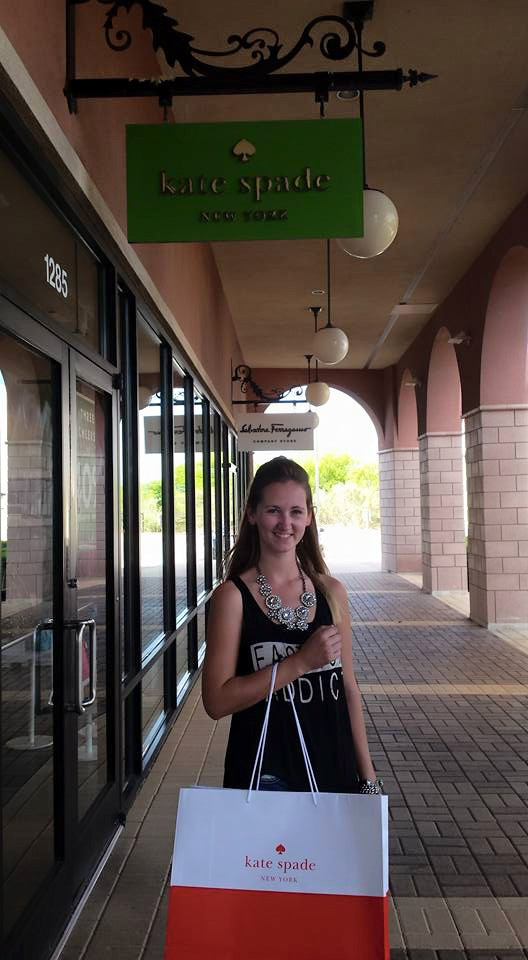 On our last day, we drove to the San Marcos Outlet Mall where there were 145 stores! Outlet malls always have better deals and I was able to get a new fall collection Kate Spade bag for an amazing price! I can't wait to use it!
Thanks so much for reading and have a great Thursday!