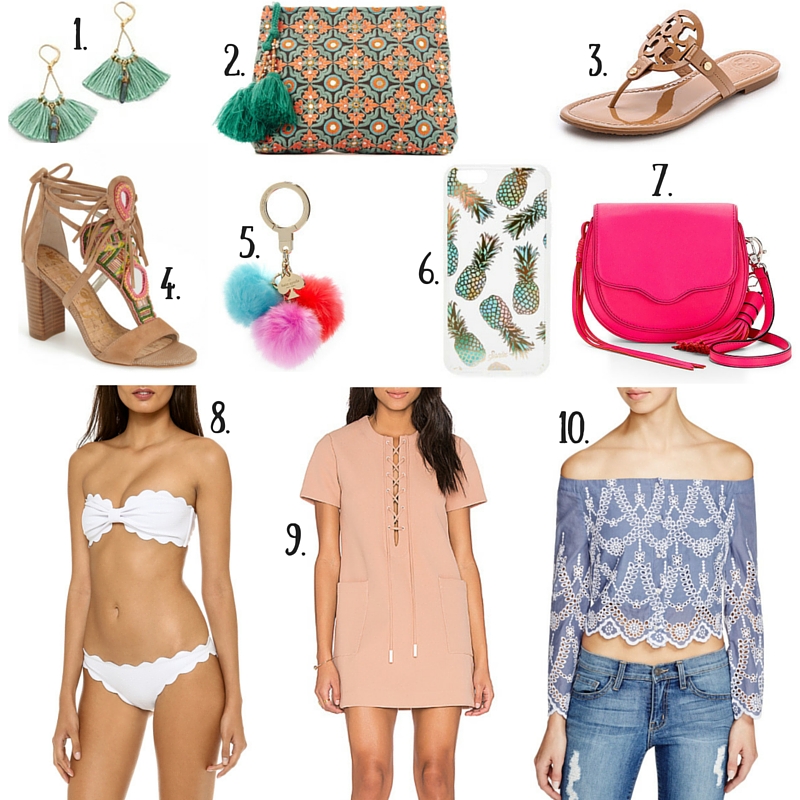 1. | 2. | 3. | 4. | 5. | 6. | 7. | 8. | 9. | 10.
The HUGE Shopbop friends and family sale is finally here! As I was picking out items that I loved, I had no idea I had a color scheme going on at the top. What can I say, I just love the color tan and green 😉 This scallop swim suit is a must-have for Summer – and the scallop detailing is just everything. Same Edelman has been nailing everything on the head this year with shoes, especially with the lace-up sandals I have above. I have been wanting a pair of Tory Burch sandals for so long and I think I might just have to splurge and get them (sorry Gavin). They are so simple and can be worn with any outfit.
What are you going to buy?
Take 25% off with code: INTHEFAM
Thanks for stopping by and have a great day! xx