My mom and I baked some Christmas goodies over the weekend, and we definitely made my favorite Christmas cookies… star cookies. I posted the photo below on Instagram the other day, and I had a few people asking for the recipe, so I thought I would share them with you all. So, if you plan on doing some last minute baking today, I recommend making these. P.S., let me know if you bake these! I would love to see how yours turned out! 🙂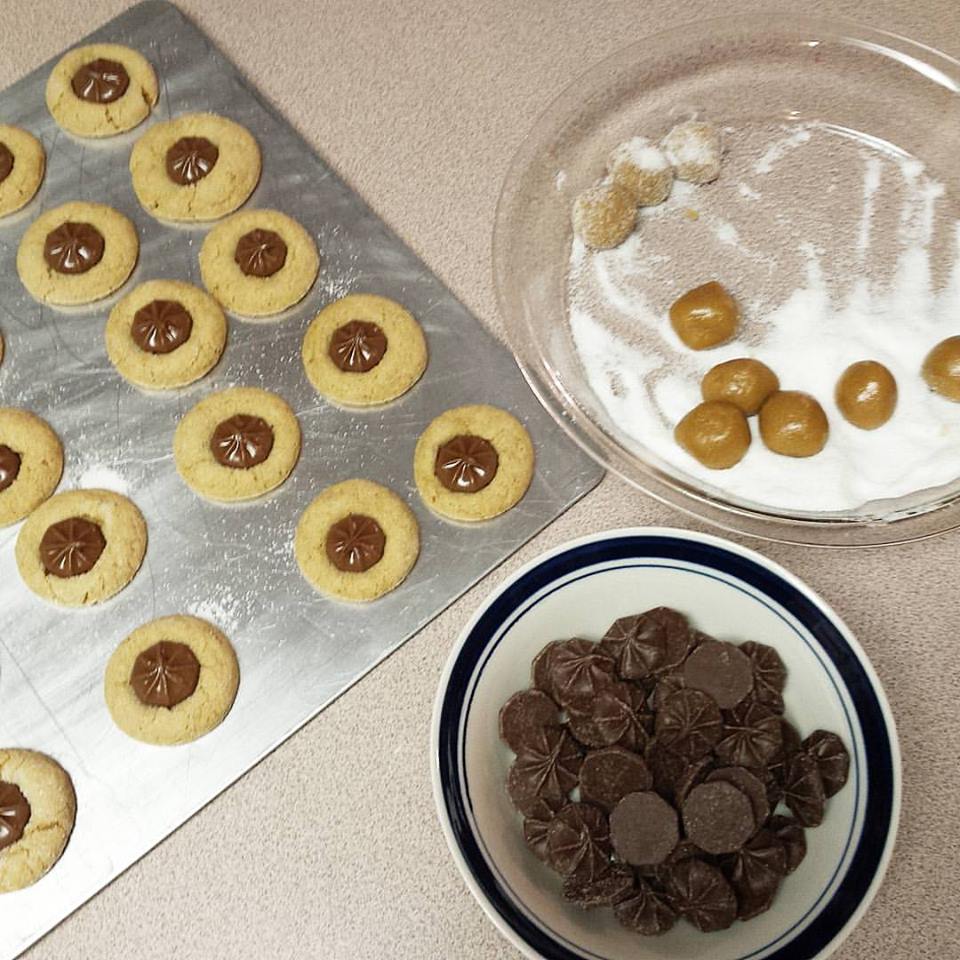 Star Cookies
Ingredients:
1 3/4 cup flour
1 tsp. soda
1/2 tsp. salt
1/2 cup margarine
1/2 peanut butter
1/2 cup sugar
1/2 cup brown sugar
1 tsp. vanilla
1 egg
2 Tbsp. milk
chocolate stars (or kisses)
Instructions:
Sift flour, soda and salt.
Blend margarine and peanut butter.
Add gradually to margarine the white sugar, brown sugar, vanilla, egg and milk.
Then add flour.
Roll in ball the size of a quarter.
Dip in white sugar.
Bake on ungreased cookie sheet 375 degrees for 8 minutes.
Take from oven put a chocolate star (or kiss) on each cookie press down until cookie cracks around edge.
Return to oven for 2 to 5 minutes more.
Makes 5 dozen.
ENJOY! 🙂
Thanks so much for taking the time to read the blog today. I hope you all have a very Merry Christmas! xo