This post may contain affiliate links, which means if you click and/or make a purchase, I may make a small commission at no cost to you. Any products gifted by a brand will be marked "c/o". Thanks for making For The Love of Glitter possible!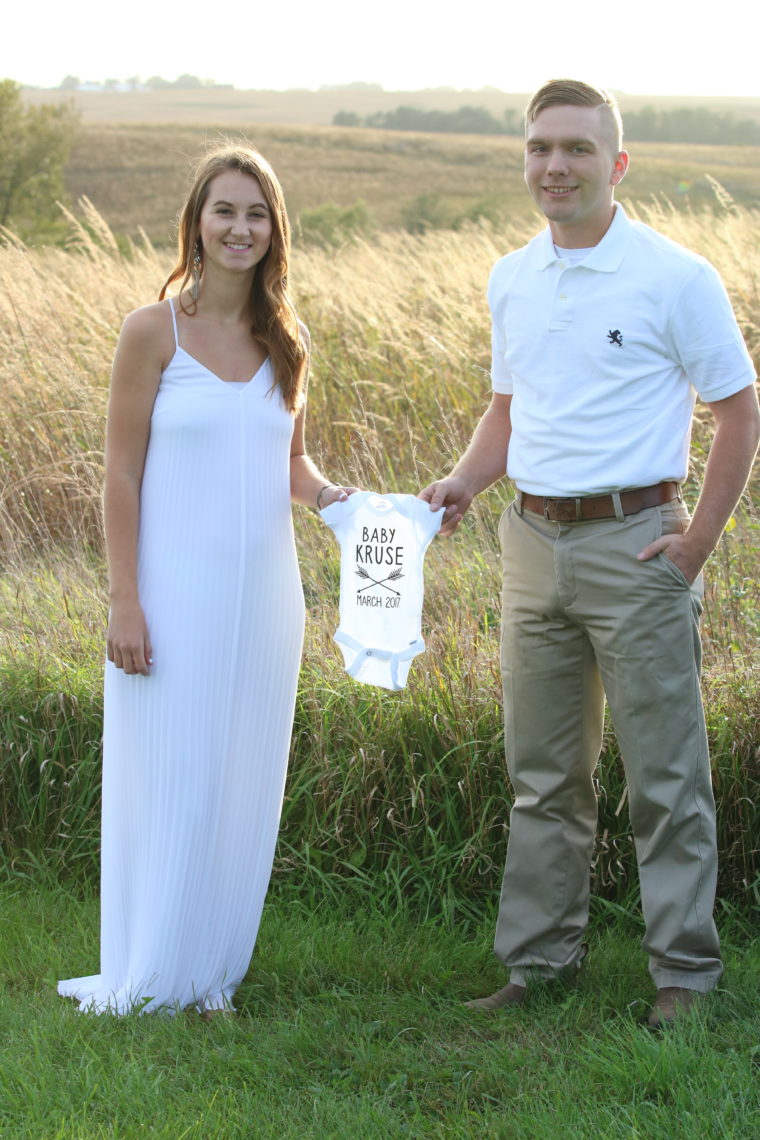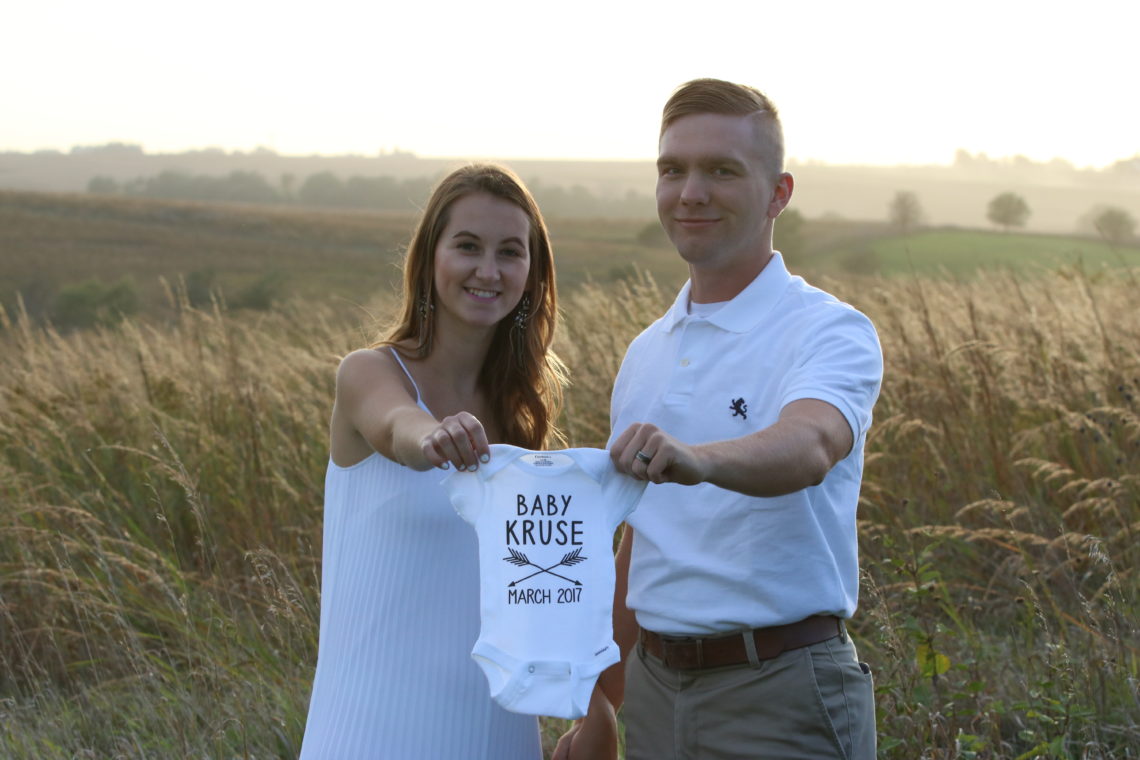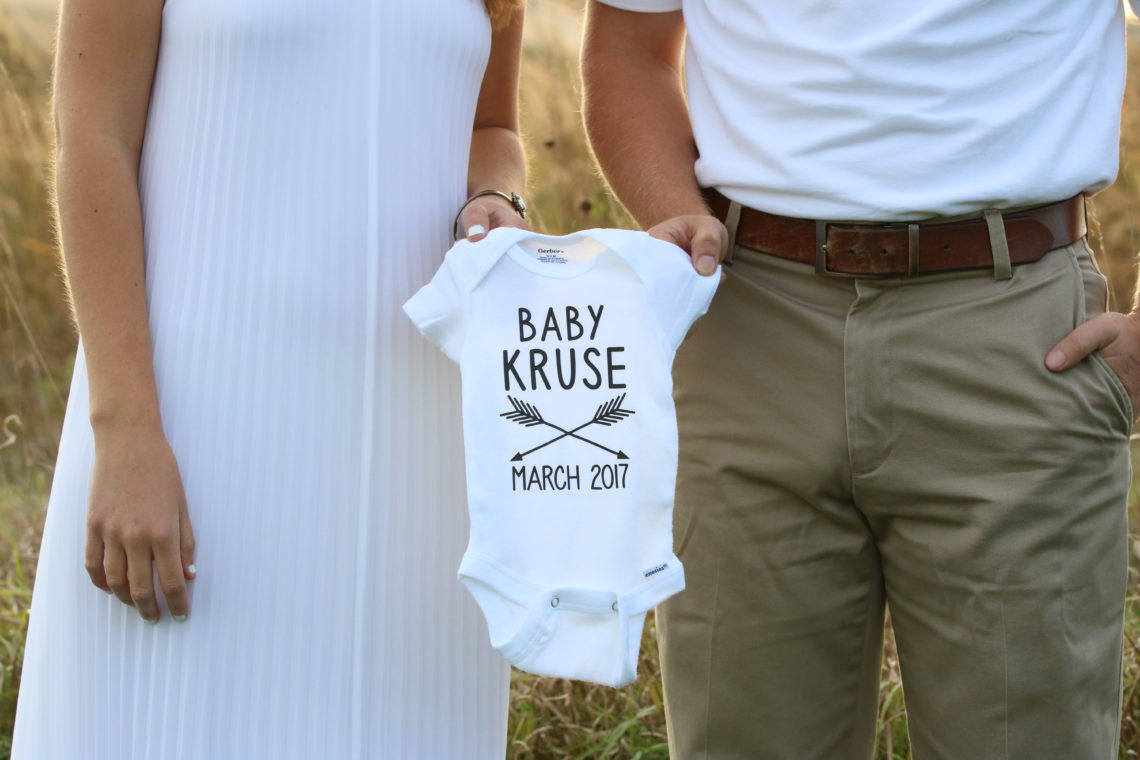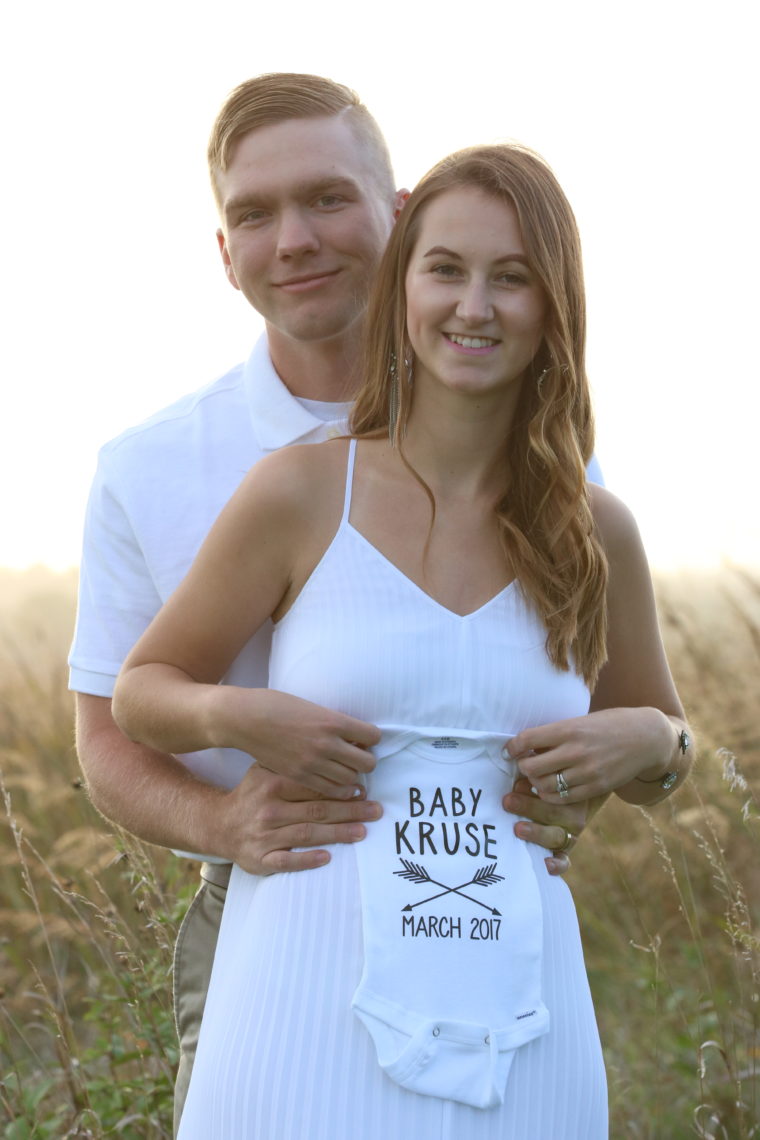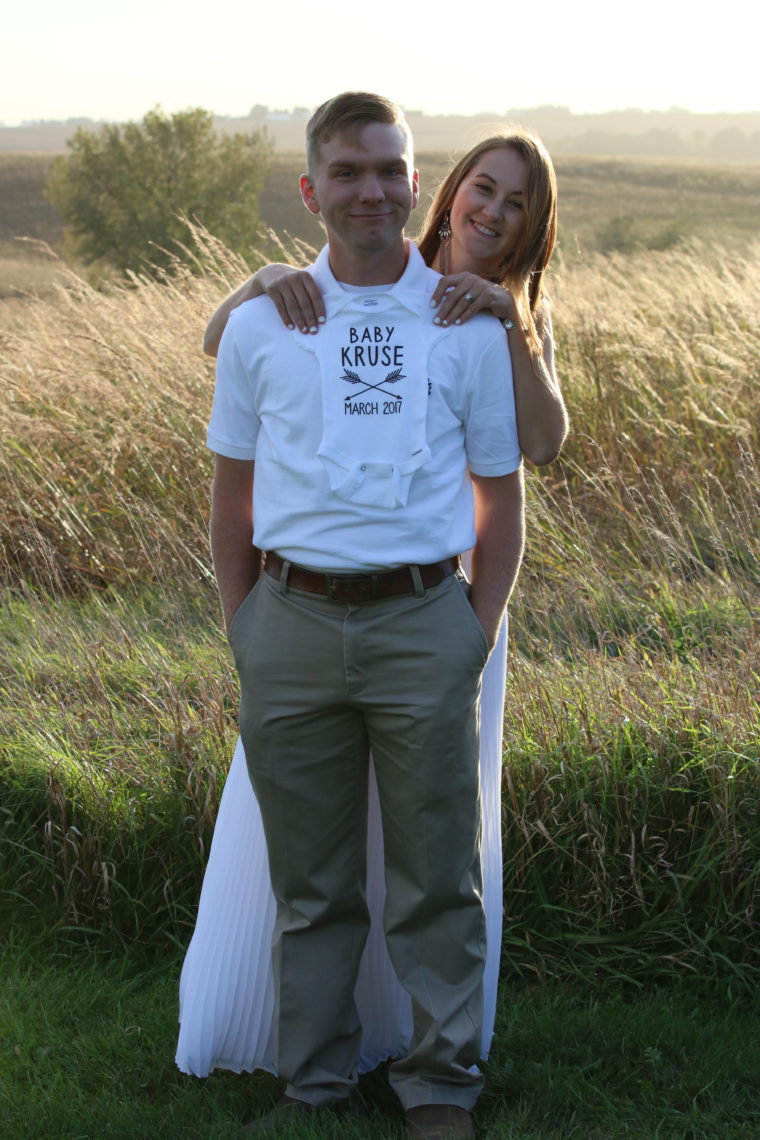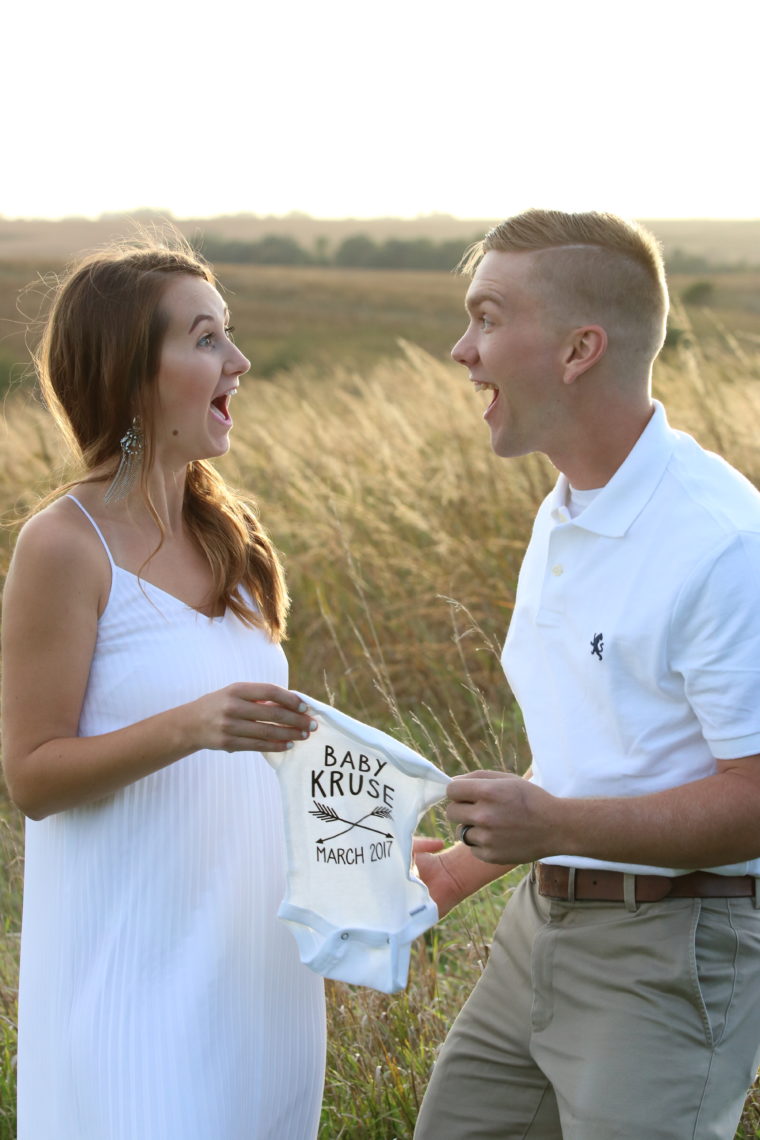 As most of you have probably seen on Instagram, Gavin and I announced last night that we are expecting and we couldn't be more excited about it! Thank you for all the sweet comments you left us, it means so much!
Since we don't know the gender of the baby yet, I kept our outfits gender neutral and just went with all white. The maxi dress is a few months old, so I am unable to link it and Gavin's polo is from Express. The onesie is from Etsy and I have it linked here.
Below is just some information on how my first trimester went. So far it has been great and I have had no morning sickness.
How we found out: Gavin and I have always wanted to start a family, just not this soon – but God had other plans for us. One weekend in August Gavin was visiting one of his good friends that lived a couple hours away, so I decided to go ahead and get a pregnancy test without him knowing. I took only one and it came back positive. I wanted to do something special for Gavin, so when he came home the next day, I gave him a box and in it was a X-box controller and a sign that said: "New Gaming Buddy Arriving Soon." When he opened it he thought I was seriously joking but he was so excited. Even though we weren't expecting this, we are so very blessed to be having a baby.
How far along: 15 weeks on Saturday!
Due date: March 25th (spring baby!)
Sickness: I have been very lucky and have had no sickness at all. Hopefully this keeps up the rest of the pregnancy.
Cravings: I have been eating about the same things I did before I got pregnant, but right now I have really been loving pizza, cold fruit, and chocolate pudding.
Weight gain: Gaining weight has always been hard for me (which is a good thing) so I haven't really put on anything weight yet. Hopefully when I got into my appointment next week I will have gained a couple pounds.
The "Bump": Right now you can hardly tell that I have a baby bump. I can still button my pants though which is a good thing. I am not looking forward to the day where I am going to have to wear maternity pants, ha.
Gender: We won't find out what we are having until the first week of November and I can barely contain my excitement. We are thinking its a boy, but we will have to wait and see.
I plan on doing updates on my pregnancy every once in awhile. Let me know if you would like to see other blog posts covering things about being pregnant, or anything else you can think of.
Thanks again for all the love and sweet comments. It means so much to us! xx