Happy Halloween! Did any of you dress up over the weekend and go out to a Halloween party? If so, what did you dress as? In honor of today being Halloween, I thought I would share with you a cute, quick and sweet and salty Halloween treat that I made over the weekend. Gavin loves them and can't stop eating them, ha.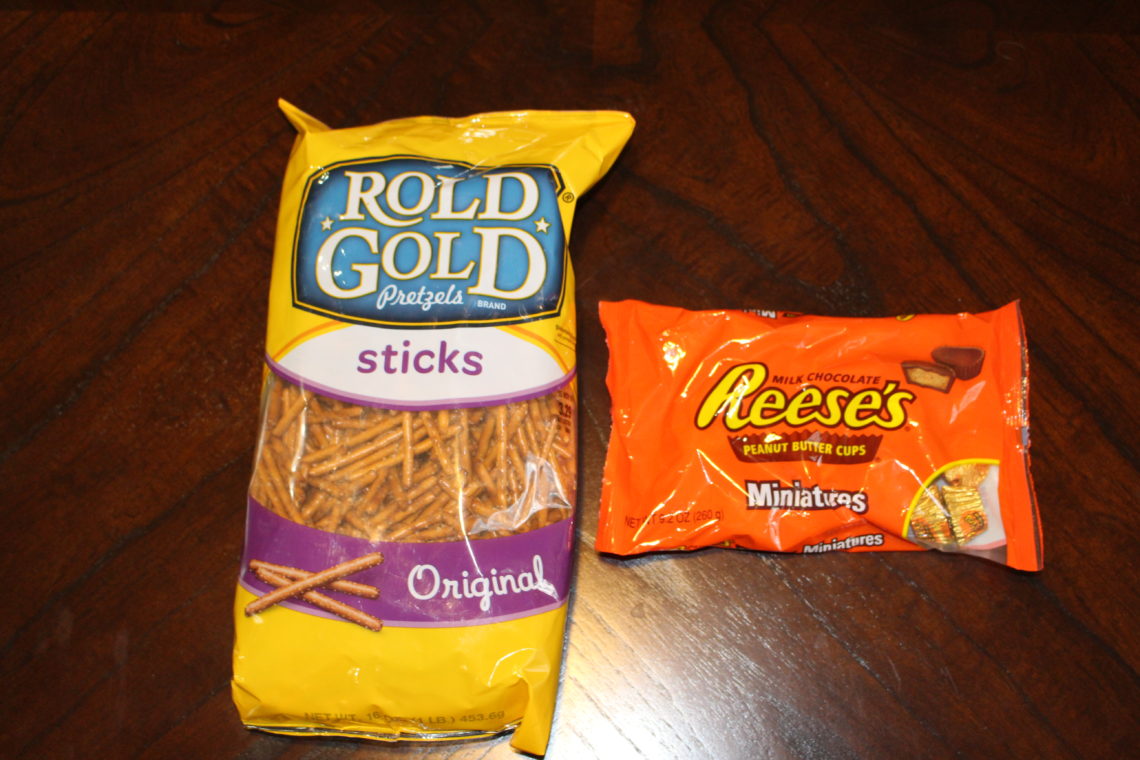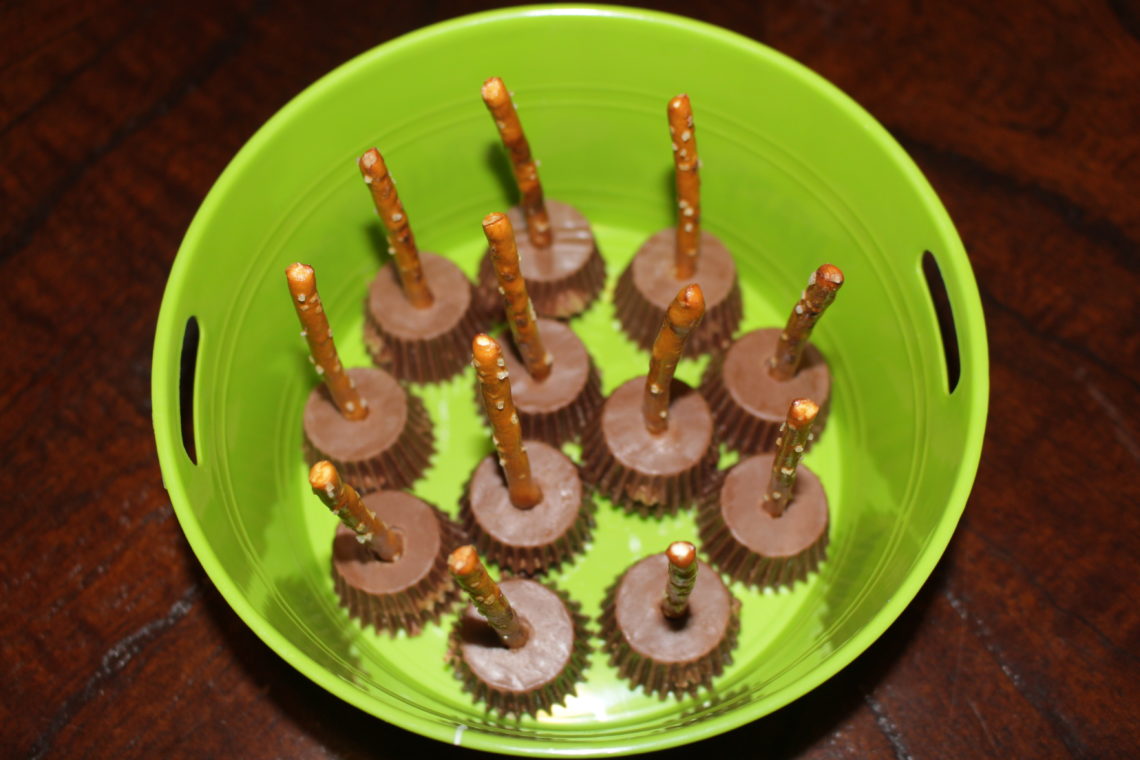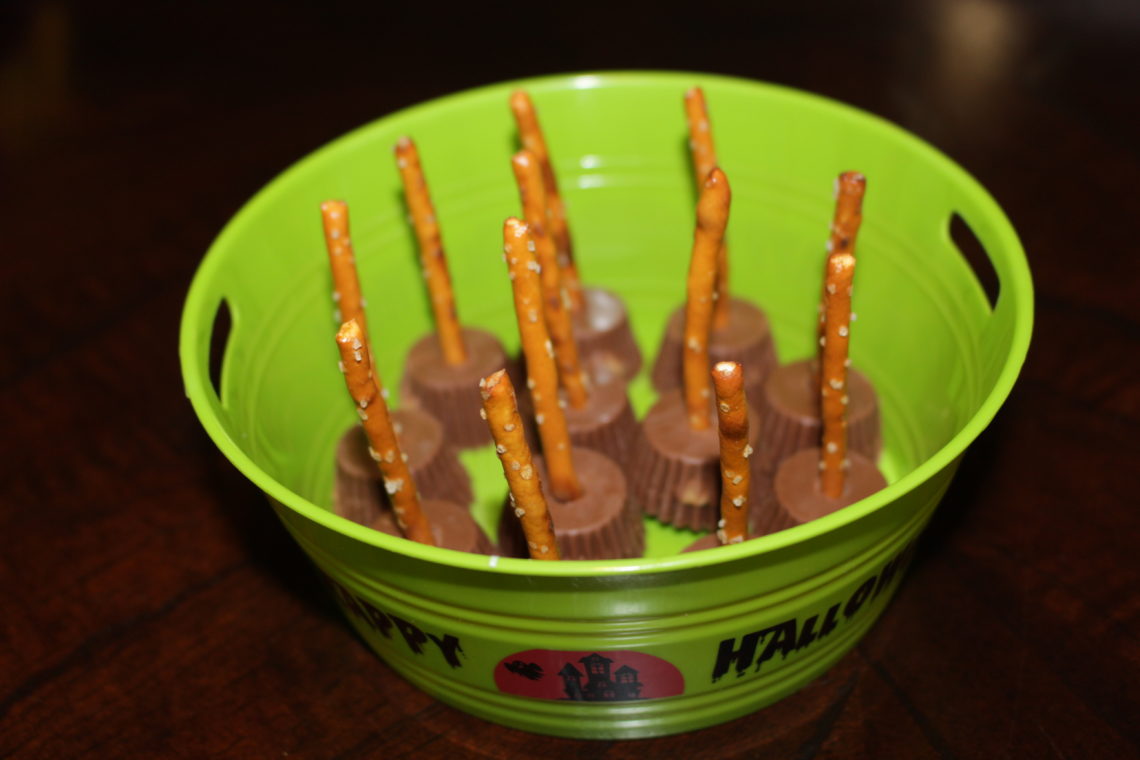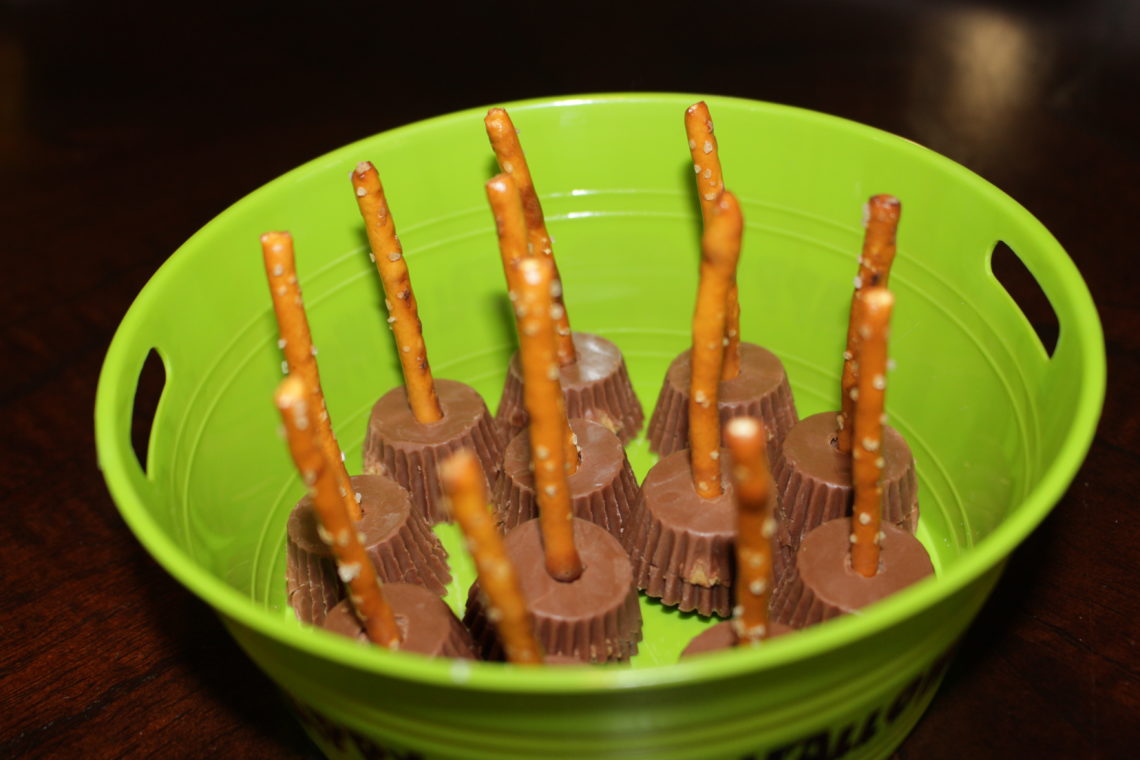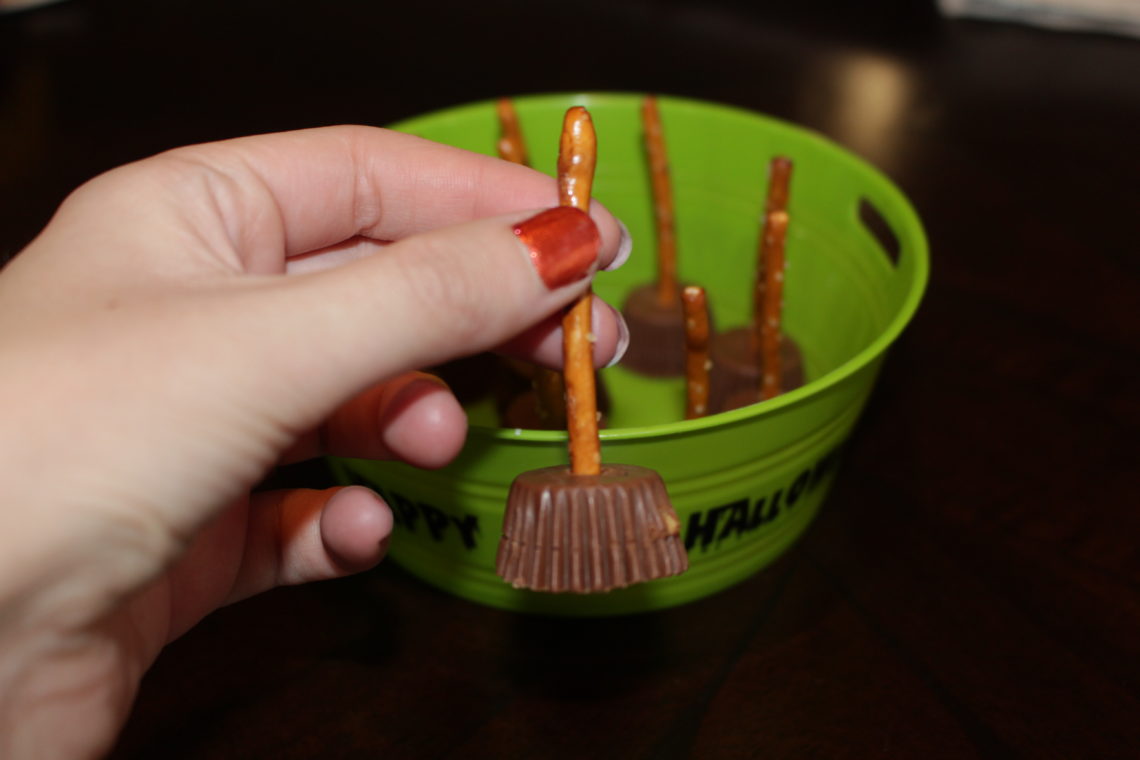 Witch Brooms
What you'll need:
Pretzels
Mini Reese's Peanut Butter Cups
And that's it! Did you make any Halloween treats?
Thanks so much for stopping by and have a spook-tacular day! xx